Press
Team Members Donate Thanksgiving Turkeys to Local Charities and Community Groups
Rivers Casino
Press Release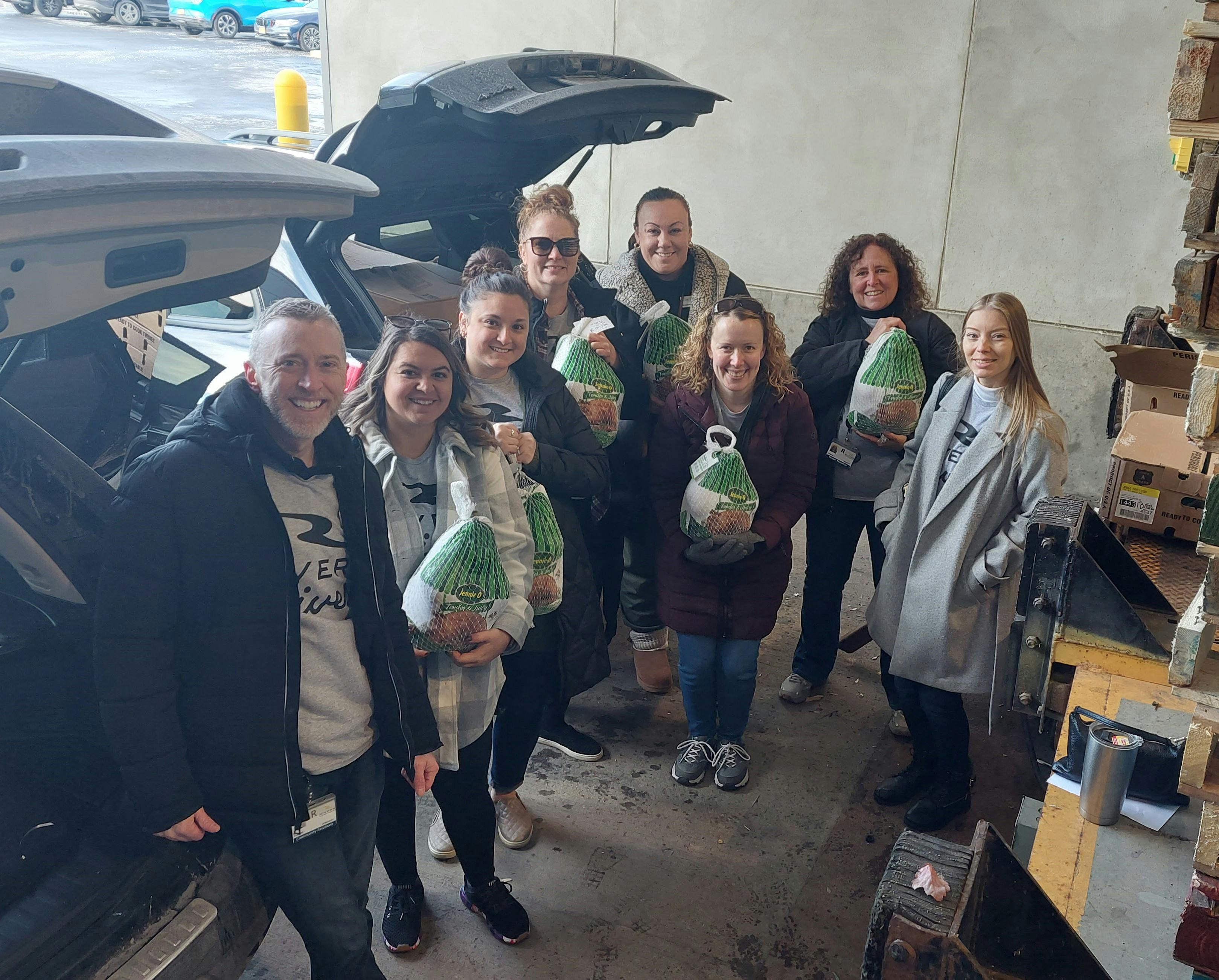 Nov 21, 2022
Rivers Casino & Resort Schenectady Team Members Donate Thanksgiving Turkeys to Local Charities and Community Groups
Schenectady, NY (November 21, 2022) - Rivers Casino & Resort Schenectady team members delivered more than 300 Thanksgiving Day turkeys to local charitable organizations and community groups today (Monday, November 21). The donated turkeys will be used by those various organizations for their respective Thanksgiving holiday dinners.
The charitable organizations and community groups receiving the donated turkeys include Bethesda House, City Mission of Schenectady, Food Pantries for the Capital District, Interfaith Partnership for the Homeless, Joseph's House & Shelter, Safe Inc. of Schenectady, Saint Joan of Arc Senior Meal, Schenectady ARC, Schenectady Inner City Ministry (SICM), SUNY Schenectady, and Unity House of Troy.
"As a proud community partner, Rivers Casino & Resort is always happy to help out, especially during the holiday season," said Rivers Casino & Resort Vice President of Human Resources, Linda Waters. "We're thrilled that the turkeys donated to these incredible organizations will be used in holiday meals for those in need throughout the Capital Region."
Last year, Rivers team members donated more than 300 turkeys to various community organizations. Rivers Casino will also be delivering over 100 Thanksgiving dinners to the SEAT Center on Thanksgiving Eve and to the Schenectady Police Department on Thanksgiving Day.
To download photos of Rivers Casino team members during today's Turkey donations please click here.
About Rivers Casino & Resort
Located at the picturesque Mohawk Harbor near the heart of downtown Schenectady, Rivers Casino & Resort Schenectady features 1,050 slots, 66 live table games, a 16-table poker room and a live, in-casino luxury sportsbook lounge. The casino offers five distinctive restaurants—among them are Dukes Chophouse, Flipt, Johnny's To-Go and Mian. Rivers features a multipurpose Event Center space, a lively entertainment lounge—Van Slyck's, live music performances, free parking and daily promotions and giveaways. The Landing Hotel is a 165-room, six-story boutique hotel with riverfront views located adjacent to the Event Center. Rivers, which opened in 2017, employs approximately 1,000 team members and has been voted a great place to work in Schenectady. Rivers Casino & Resort Schenectady is owned and operated by Rush Street Gaming and its affiliates. For more information, visit RiversCasino.com/Schenectady
Media Contacts:
Al Roney - (518) 986-6650
Andre Claridge (518) 424-2575
YOU MAY ALSO LIKE...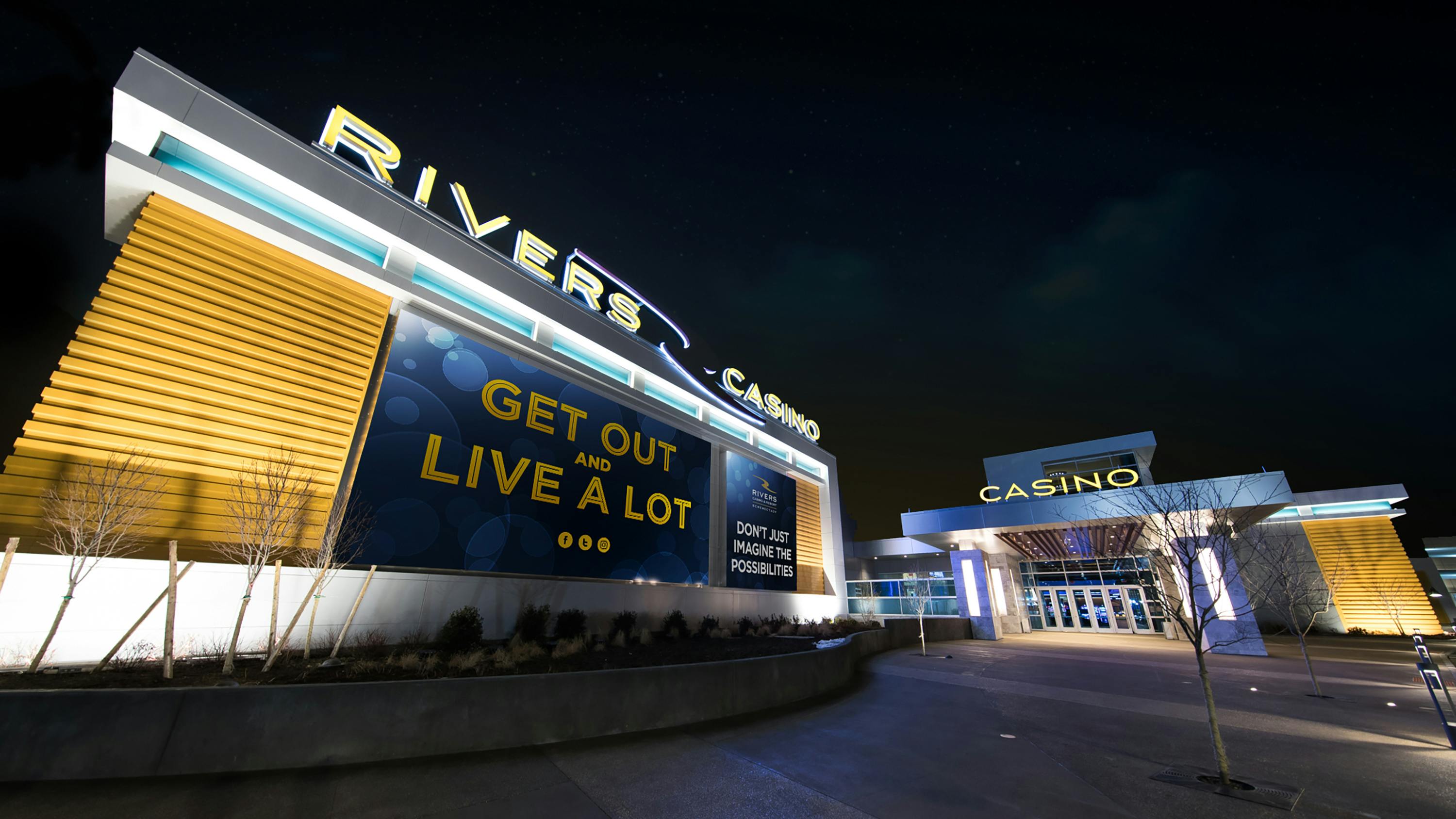 Hiring Event on Tuesday, March 28
Hiring event Tuesday, March 28 from 10 a.m. until 2 p.m. at the casino's Event Center.
View Details