By land, by air and by sea, our service men and women sacrifice bravely to preserve our country's freedoms. Whether you are one of the few and the proud, forged by the sea, are always aiming high or were born ready, Rivers Casino thanks you.
Today and every day, Rivers Casino salutes your service.
Scroll down to learn more about special discounts and offers for Veterans and actively enlisted men and women.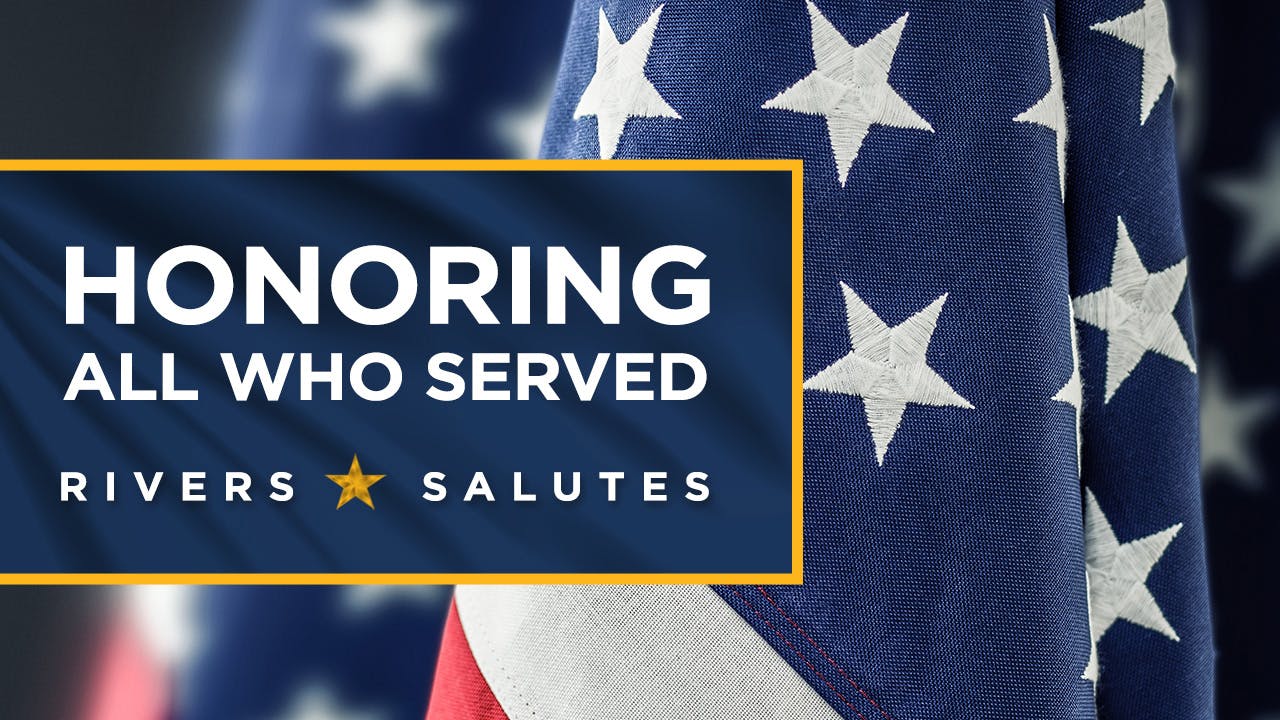 Rivers Salutes Rush Rewards Card
We invite all Veterans and actively enlisted men and women to visit Rush Rewards for your exclusive Rivers Salutes card, which can be used for special discounts and offers.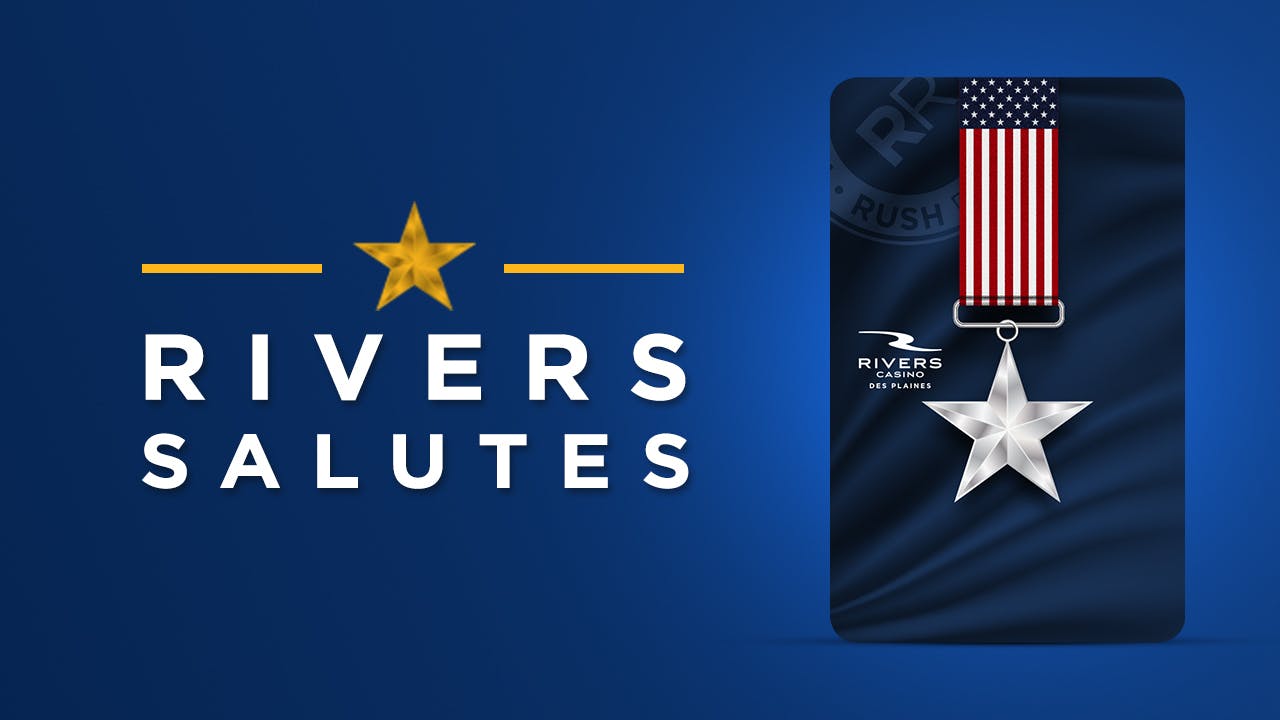 MILITARY APPRECIATION DINING DISCOUNT
Tuesdays in October through December
We invite Veterans and active military members to enjoy a 25% discount at all restaurants: Hugo's Frog Bar & Chop House, Flipt, The Marketplace, BetRivers Sportsbook, Mian, Coffee Spot and Lotus.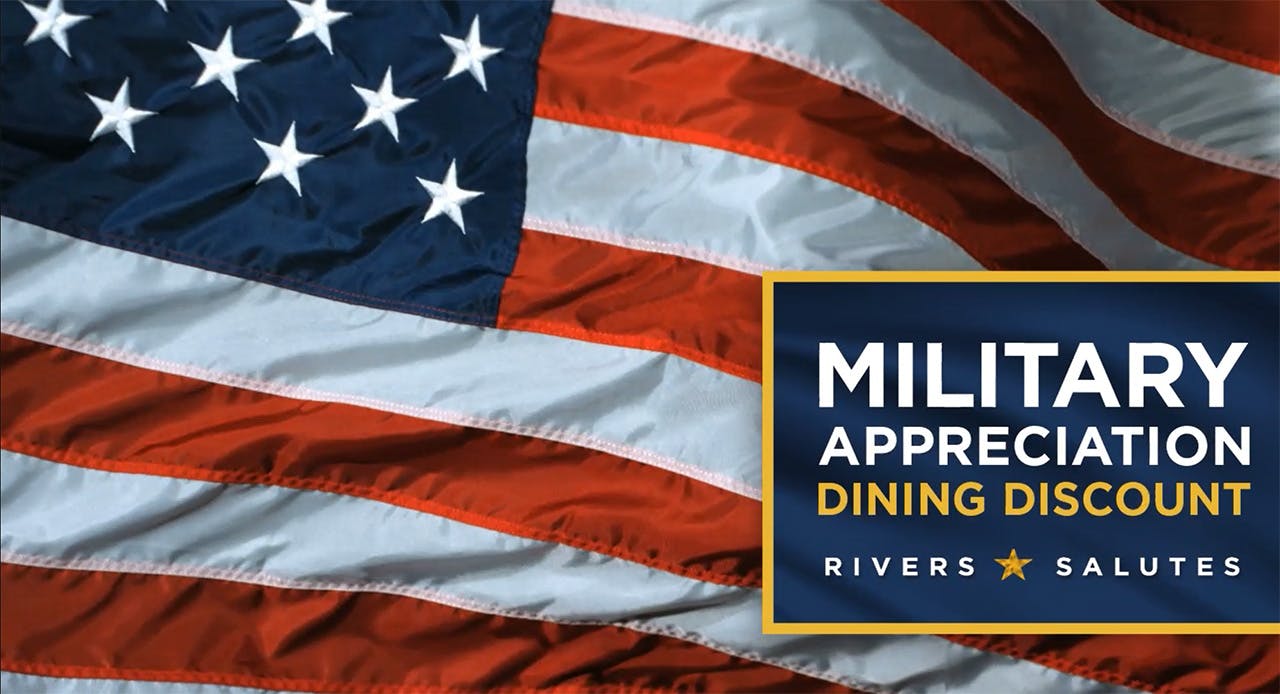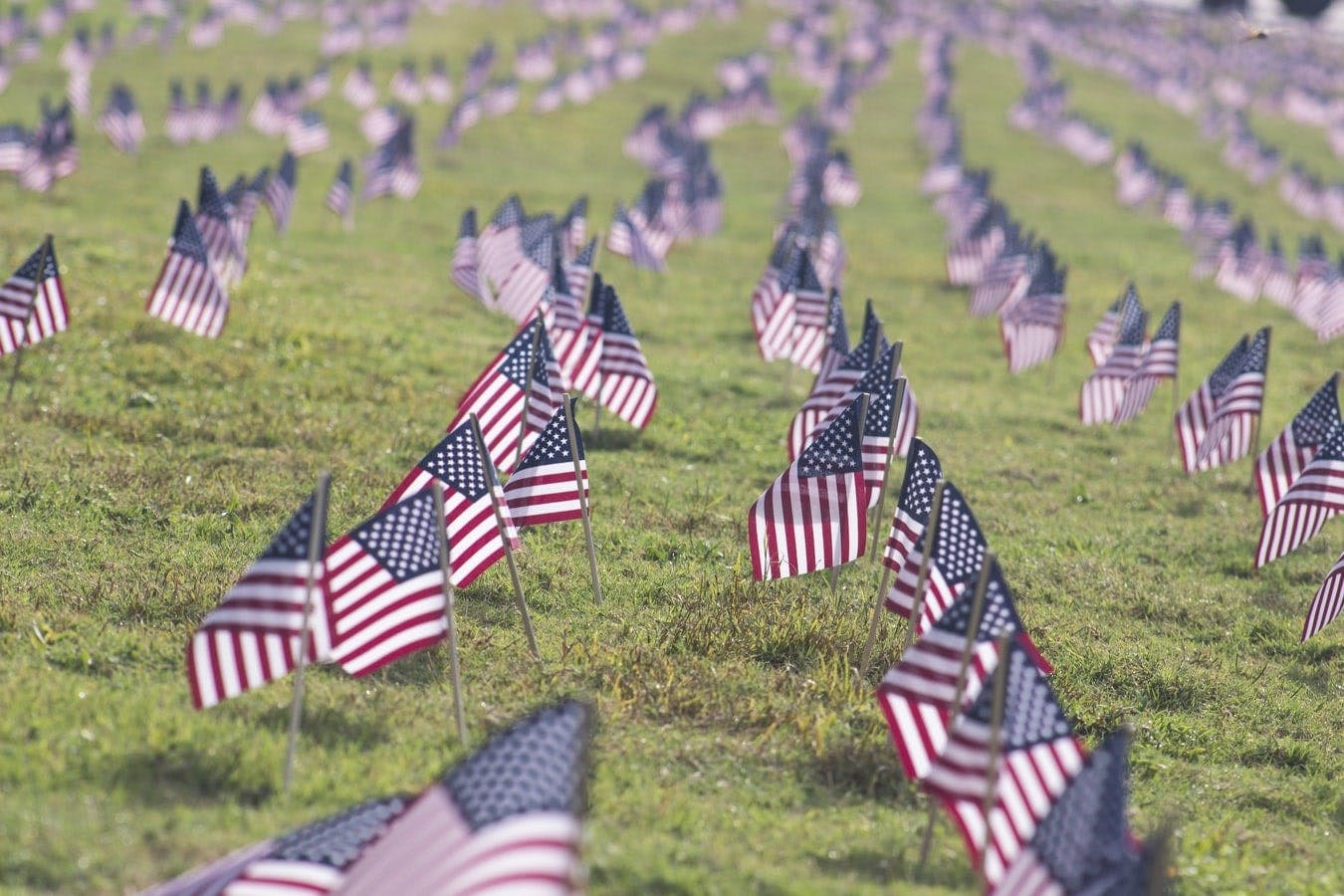 Flags for Vets
Rivers Casino was honored to be part of the Flags for Vets program put on by the Des Plaines American Legion Post 36 and the Sons of the American Legion Squadron 36.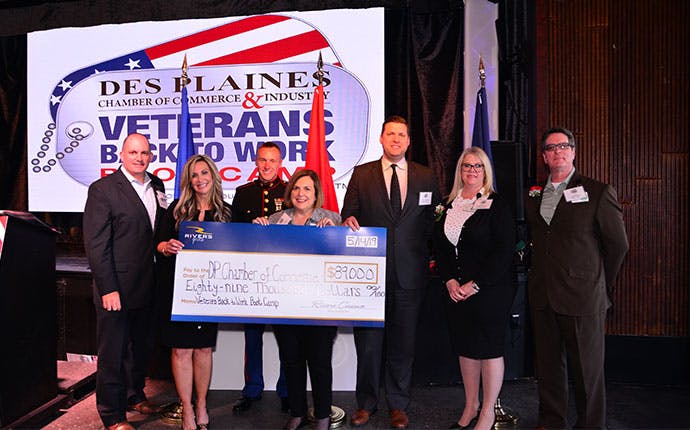 Veterans Back to Work Bootcamp
Rivers Casino is proud to support Des Plaines Chamber of Commerce in the Veterans Back-to-Work Boot Camp. This video highlights the kickoff of this great program.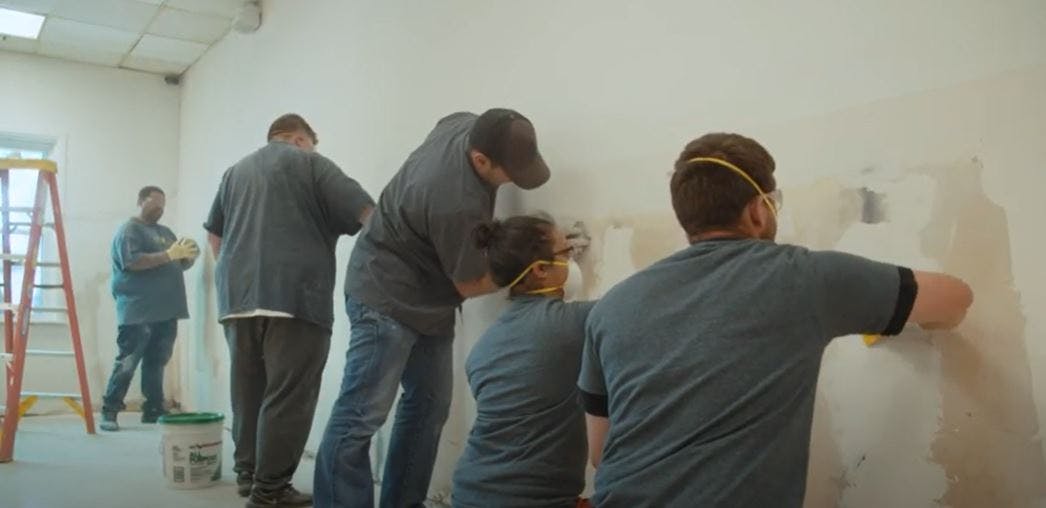 Des Plaines American Legion Post 36 Renovation
Our Team Members and the Veterans Back to Work Bootcamp helped renovate the American Legion Post 36 in Des Plaines!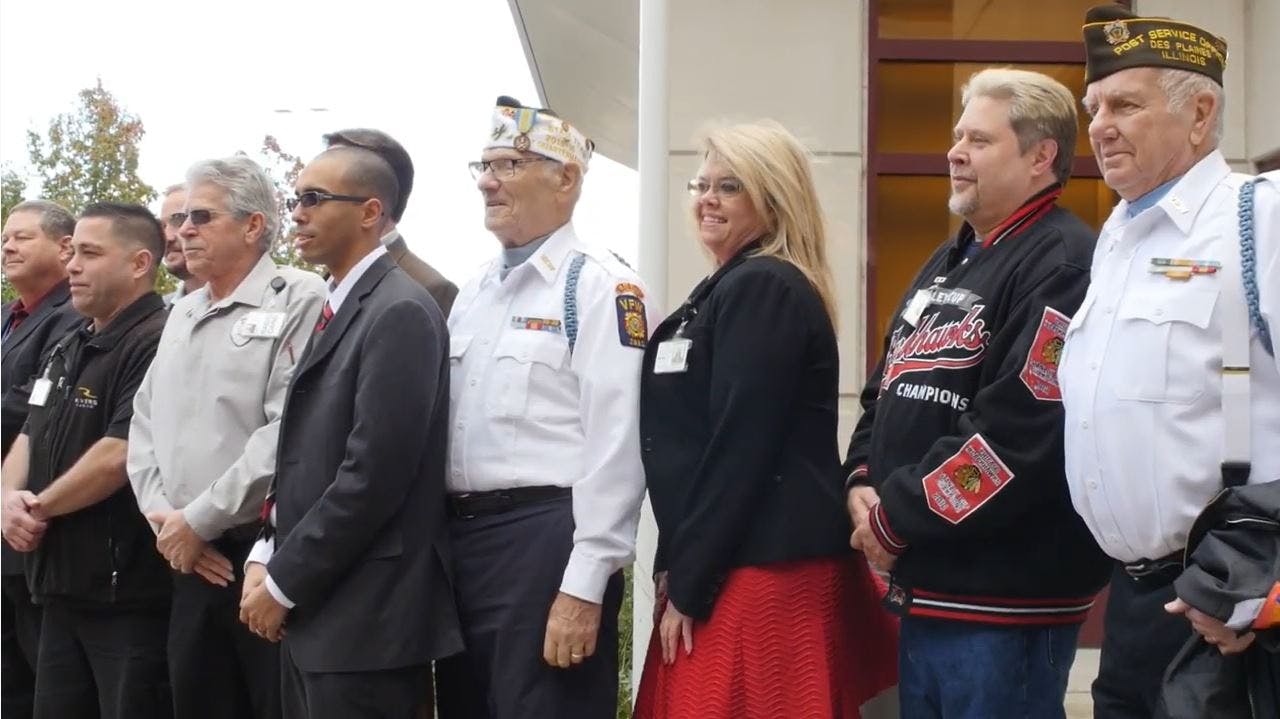 Rivers Casino Veterans Day Flag Ceremony
Thank you to all who joined us for our Veterans Day ceremony. A special thank you to Des Plaines VFW Post 2992 and our Veteran team members for participating in the event.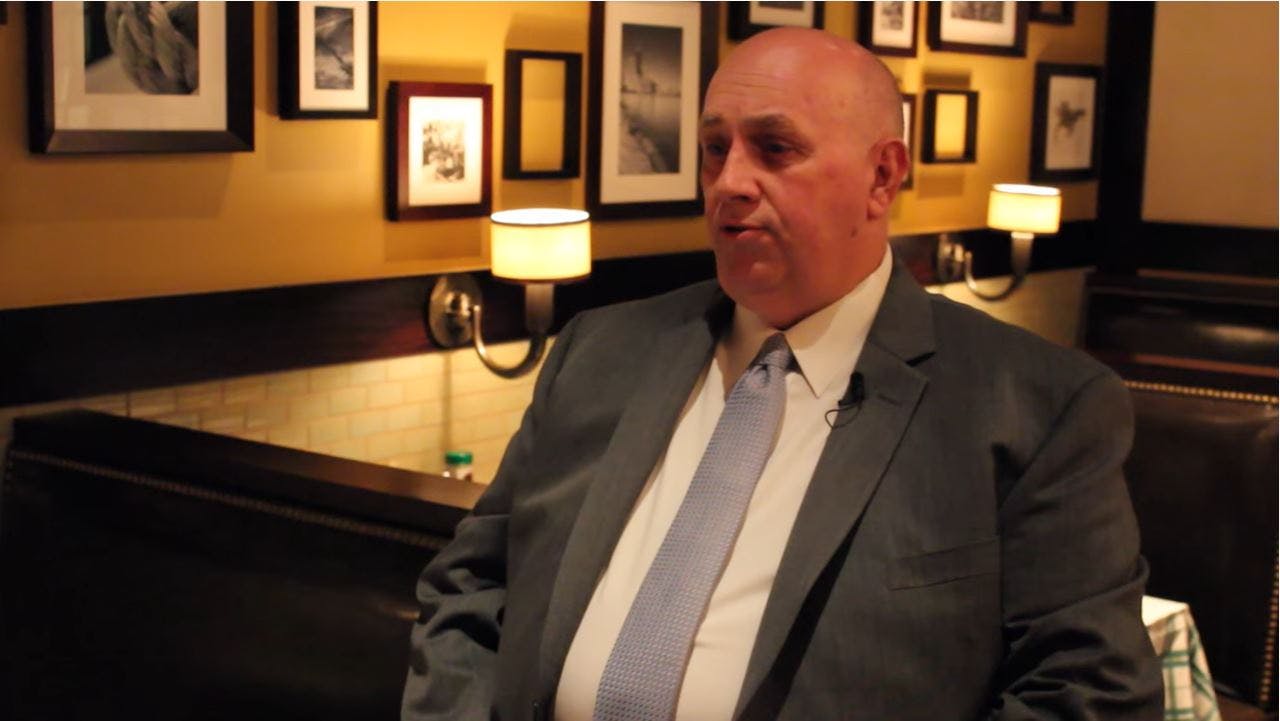 Rivers Casino Honors Veteran Team Members
Thank you to all of our veterans who have served our country! We'd like to recognize some of our own.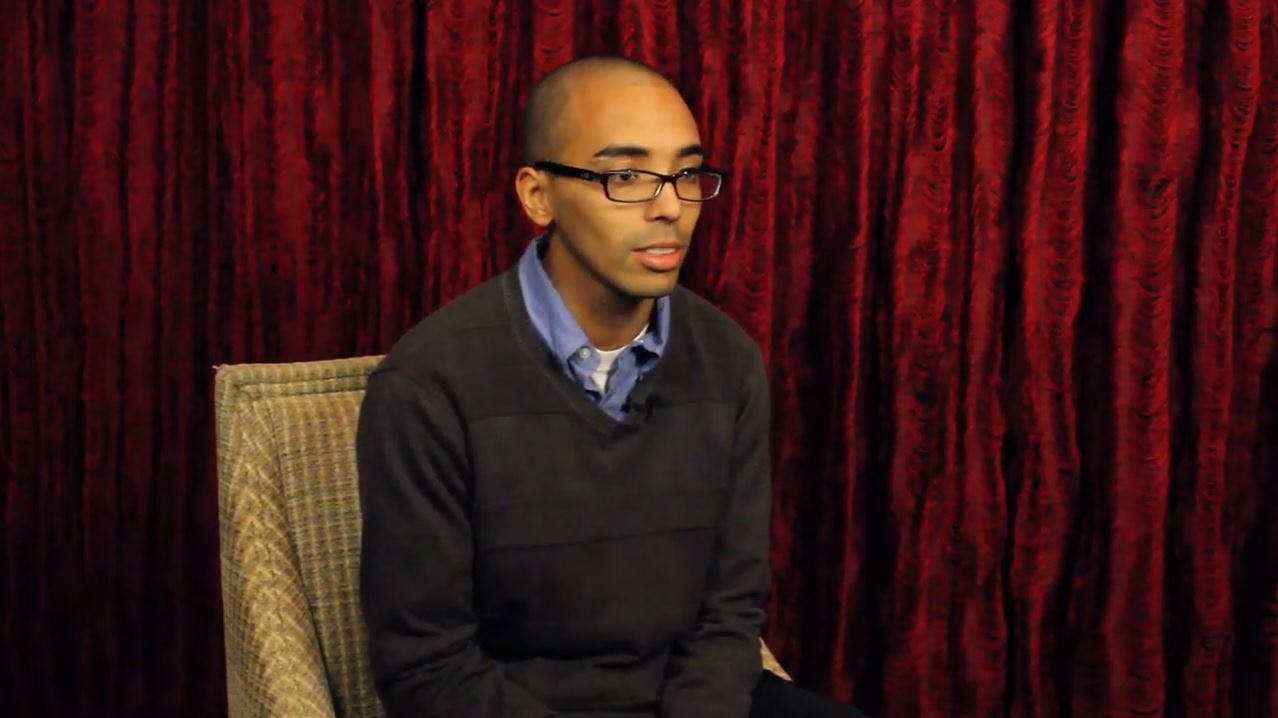 Memorial Day
This Memorial Day we remember those closest to us who have served our nation. Please help us honor a few members of our own Rivers Family.
Military Charity Request Form
To request a donation or volunteers for your organization, please fill out our request form.
See More