Careers
At Rivers Casino, we treat one another like family. We are dedicated to celebrating each other's successes and ultimately winning together.

Rivers Casino Voted Top Workplace
Rivers Casino was just voted one of the Top Workplaces in Chicagoland.  
Rivers Casino is not just the premier gaming experience in Chicagoland, we're consistently voted one of the top places to work by the people that matter the most - our Team Members!
It is time for you to join the team!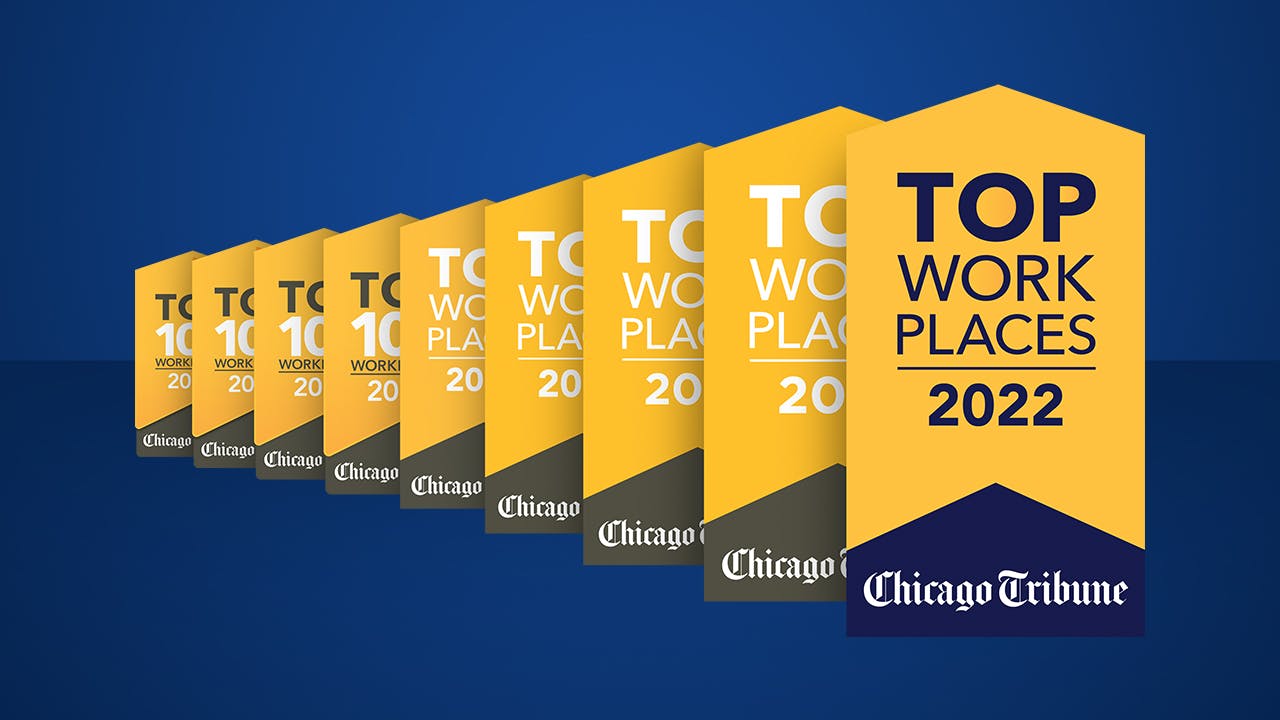 Certified Age-Friendly Employer
Rivers Casino is proud to be a Certified Age-Friendly Employer (CAFE)! The Age-Friendly Institute's CAFE program is the nation's only certification program that identifies organizations committed to being the best places to work for employees ages 50 and over. A Certified Age Friendly Employer values employees based on proficiency, qualifications and contribution.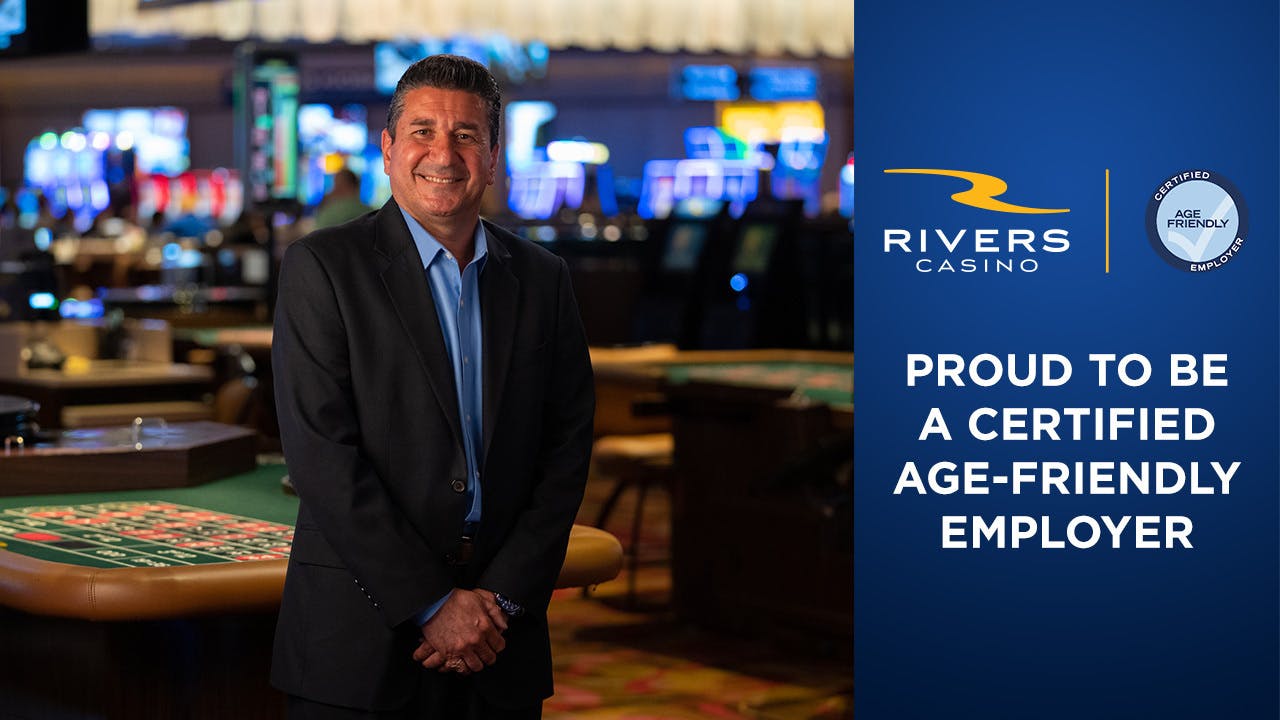 Open Interviews for Dealers
Rivers Casino is looking for Table Games Dealers! Come in for an interview on December 13 from 10:00AM to 4:00PM. We are looking for experienced Table Games dealers and supervisors, and for those interested in our free Table Games Dealer Certification Program. No experience is necessary for the certification program!
Voted a top workplace in Chicagoland, Rivers Casino offers great benefits and is a team that has fun and treats each other like family. Plus, we've paid out over $4 million in scholarships to our team members and their children! It's time to deal with the best.
Interviews on the spot!
Tuesday, December 13 - 10:00AM - 4:00PM
2500 E Devon Avenue, Des Plaines, IL, 60018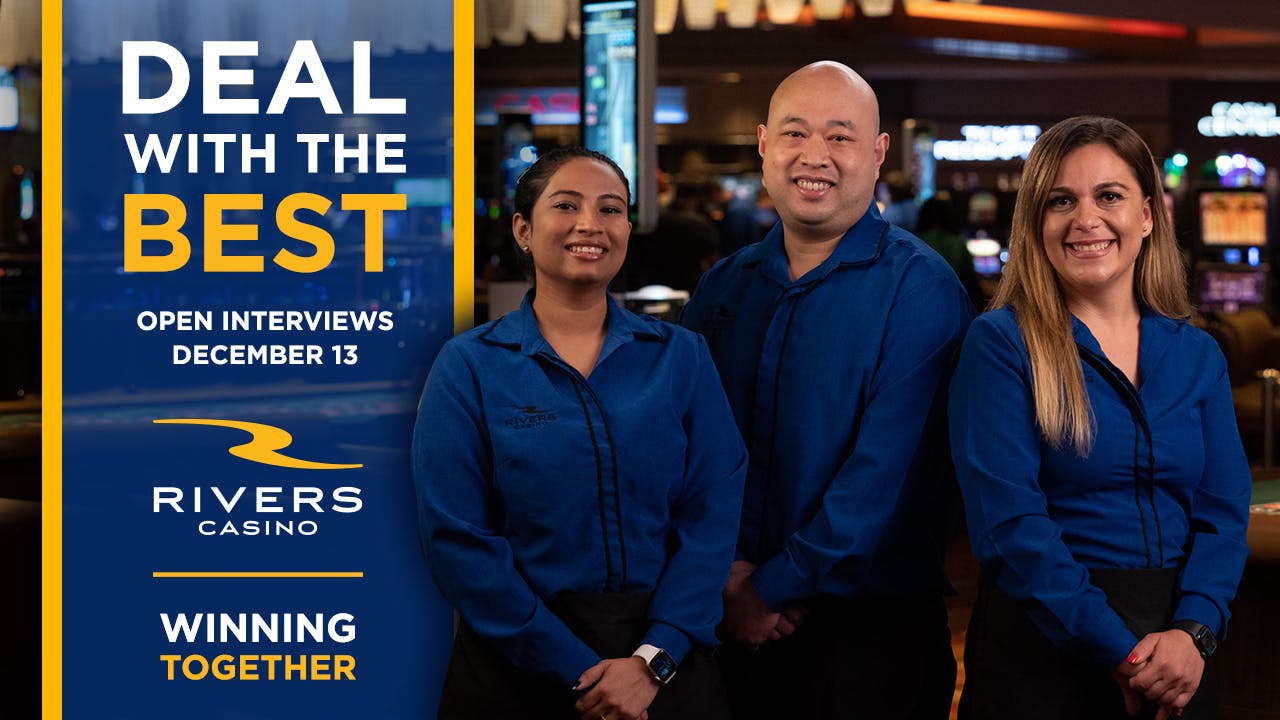 Walk-In Interviews Every Wednesday 
12:00PM - 2:00PM l 2500 E Devon Ave, Des Plaines, IL 60018
Guaranteed interviews every week for all positions.  
Opportunities to receive an offer the same day!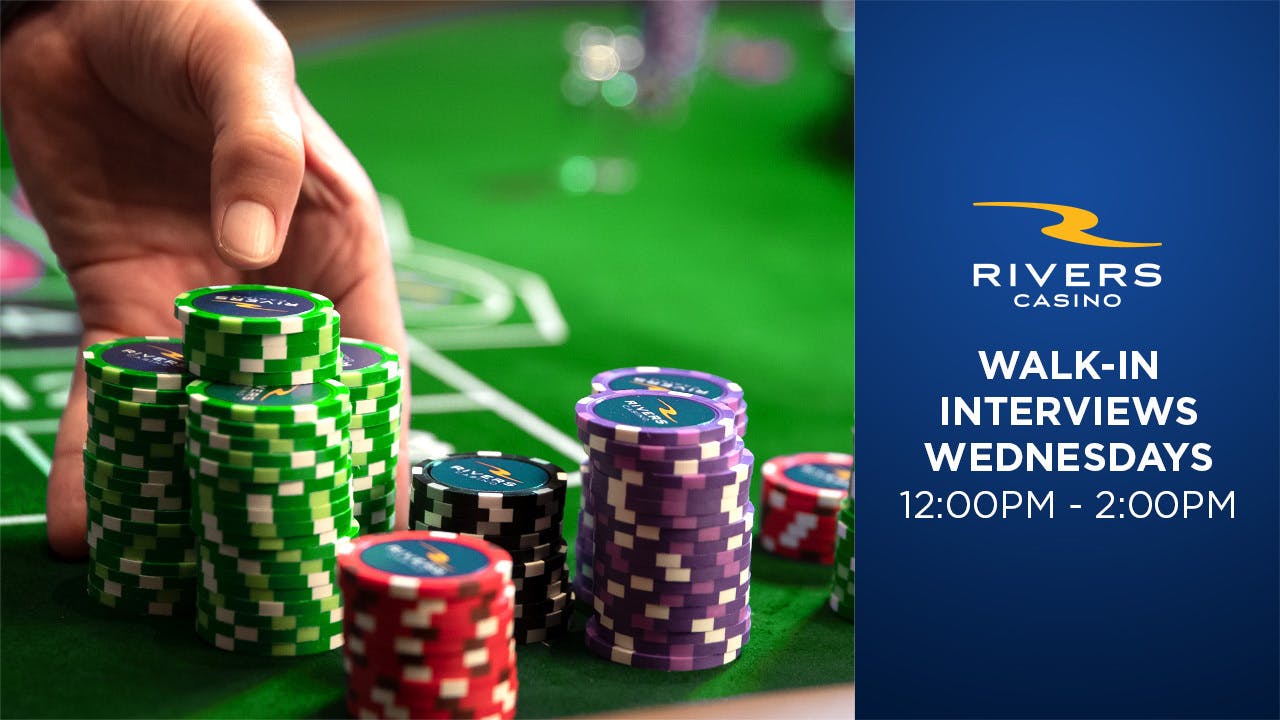 Winning Together Testimonial Videos
Hear what it's like to work at Rivers from our Team Members!
Rivers Gives
Since opening, Rivers Casino donated over $13 million to help to make Chicagoland a better place to live and work. We know that when our community flourishes, we all succeed.