General Safety Guidelines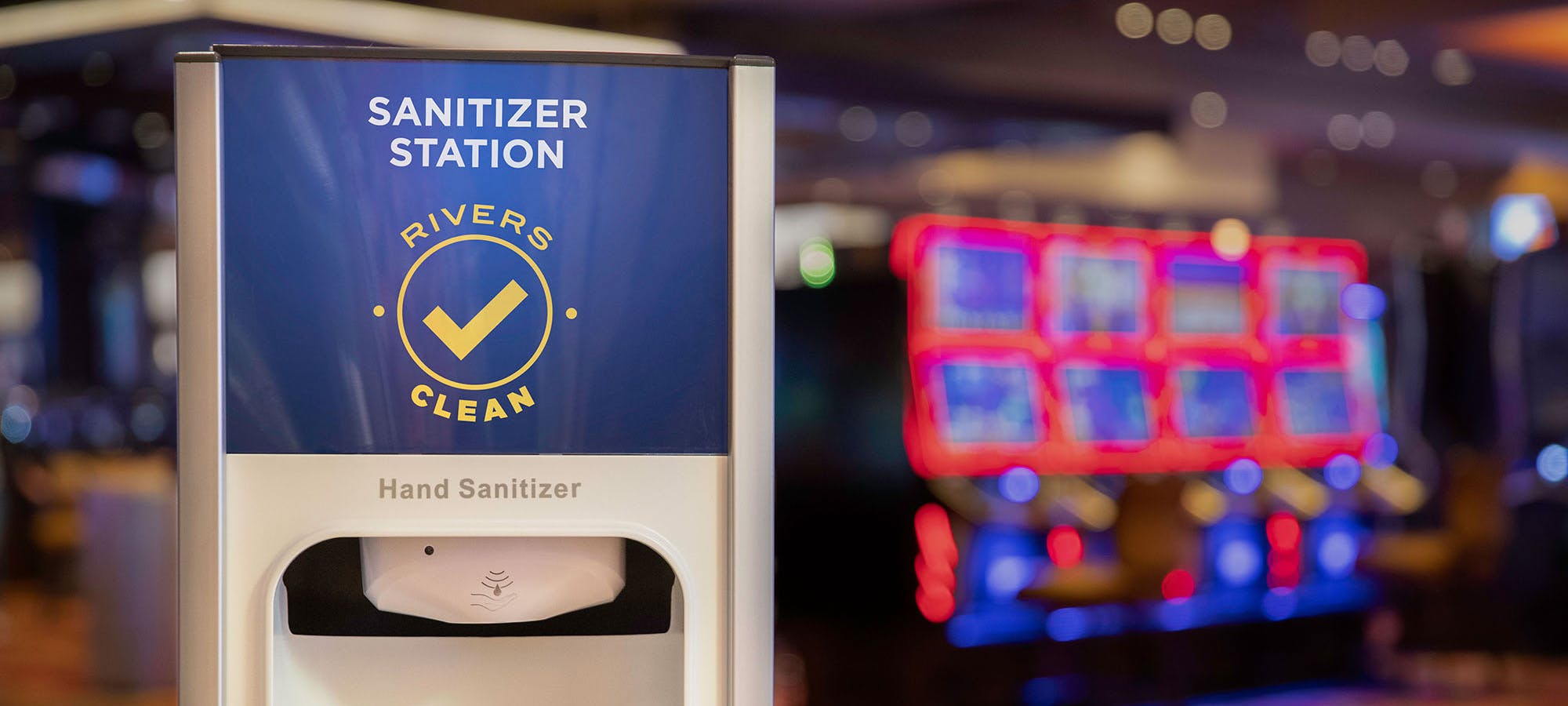 Rivers Casino is proud to offer our team members a safe place to work and our guests a safe place to play.  We are now open 24 hours!
Health and Safety Measures
Masks are required for all guests and Team Members.
We've instituted a rigorous cleaning schedule and have dedicated more staff to keeping Rivers spotless and safe.  You will notice the Rivers Clean team throughout the casino sanitizing high-touch areas. 
Keeping your hands and surfaces clean is important to us. Look for a hand sanitizer and disinfectant wipe dispenser across the casino floor. Rivers Casino has partnered with AirPHX to install a state-of-the-art air filtration system to continuously disinfect the air you breathe and surfaces you touch. AirPHX systems kill over 95% of bacteria and viruses giving you an even safer place to play.
Additional Info
Valet parking and scooter rentals are currently unavailable.
Please see Security for wheelchair use.