General Safety Guidelines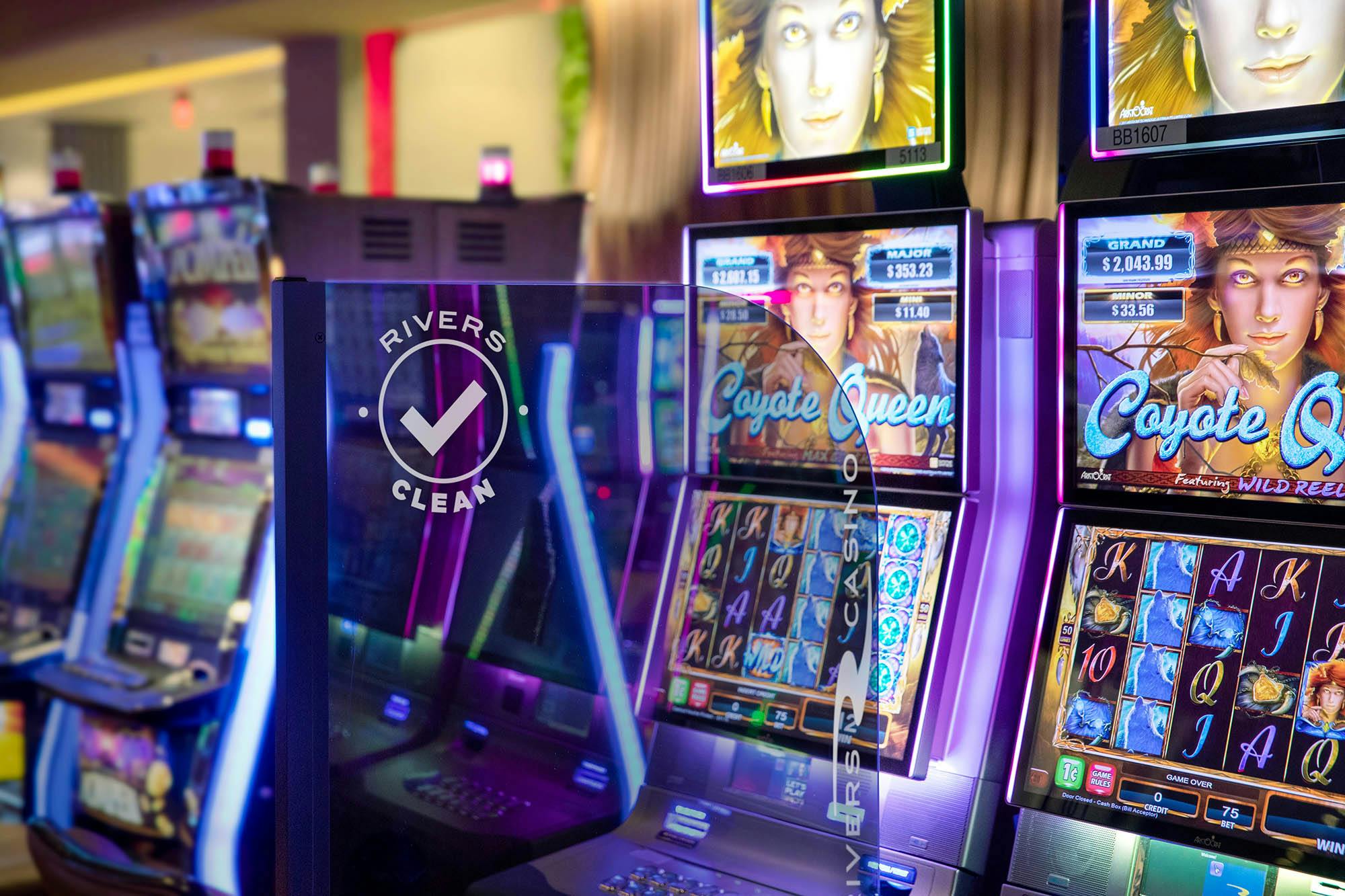 Guests and Team Members
We are excited to welcome you back to Rivers Casino.  The health and safety of our guests and team members is of the utmost importance.  Please take a few moments to review the steps we have taken to maintain a safe, fun place to play.
All Rivers Casino guests and team members are asked to go through a daily health screening before entering.
All guests and team members are also required to wear a mask or face covering (unless actively eating or drinking.)
We've instituted a rigorous cleaning schedule and have dedicated more staff to keeping Rivers spotless and safe.  You will notice the Rivers Clean team throughout the casino sanitizing high-touch areas 
You will notice plexiglass dividers in multiple locations such as our Cashier, Sportsbook and Rush Rewards.  Please do your part to maintain a safe distance from other guests and Rivers Casino team members whenever possible.
Keeping your hands and surfaces clean is important to us. Look for a newly placed hand sanitizer and disinfectant wipe dispenser across the casino floor. Rivers Casino has partnered with AirPHX to install a state-of-the-art air filtration system to continuously disinfect the air you breathe and surfaces you touch. AirPHX systems kill over 95% of bacteria and viruses giving you an even safer place to play.
Additional Info
Valet parking and scooter rentals are currently unavailable.
Please see Security for wheelchair use.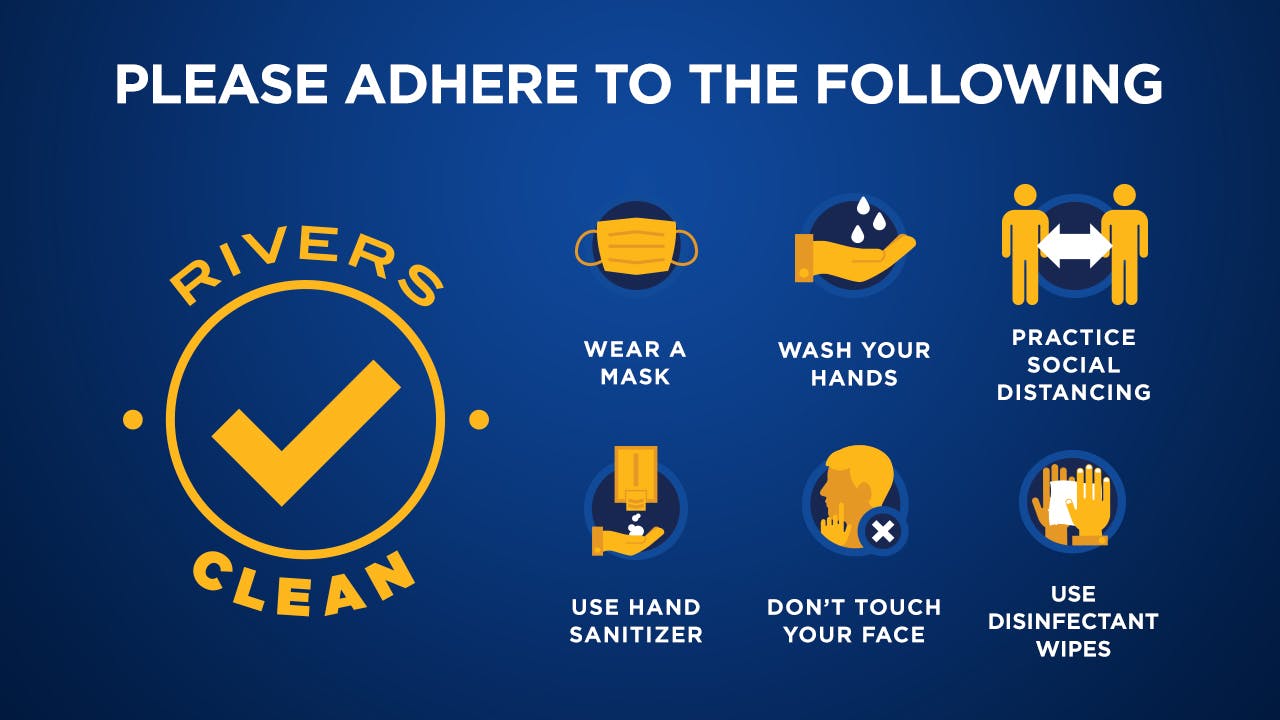 Table Games
We have limited the number of table games players to three people per table and/or side of the table.   
We have also installed plexiglass dividers between dealers and players at some of our table games.
Hand sanitizer is available at every single table game.
Chips, tables, and chairs are cleaned and disinfected frequently.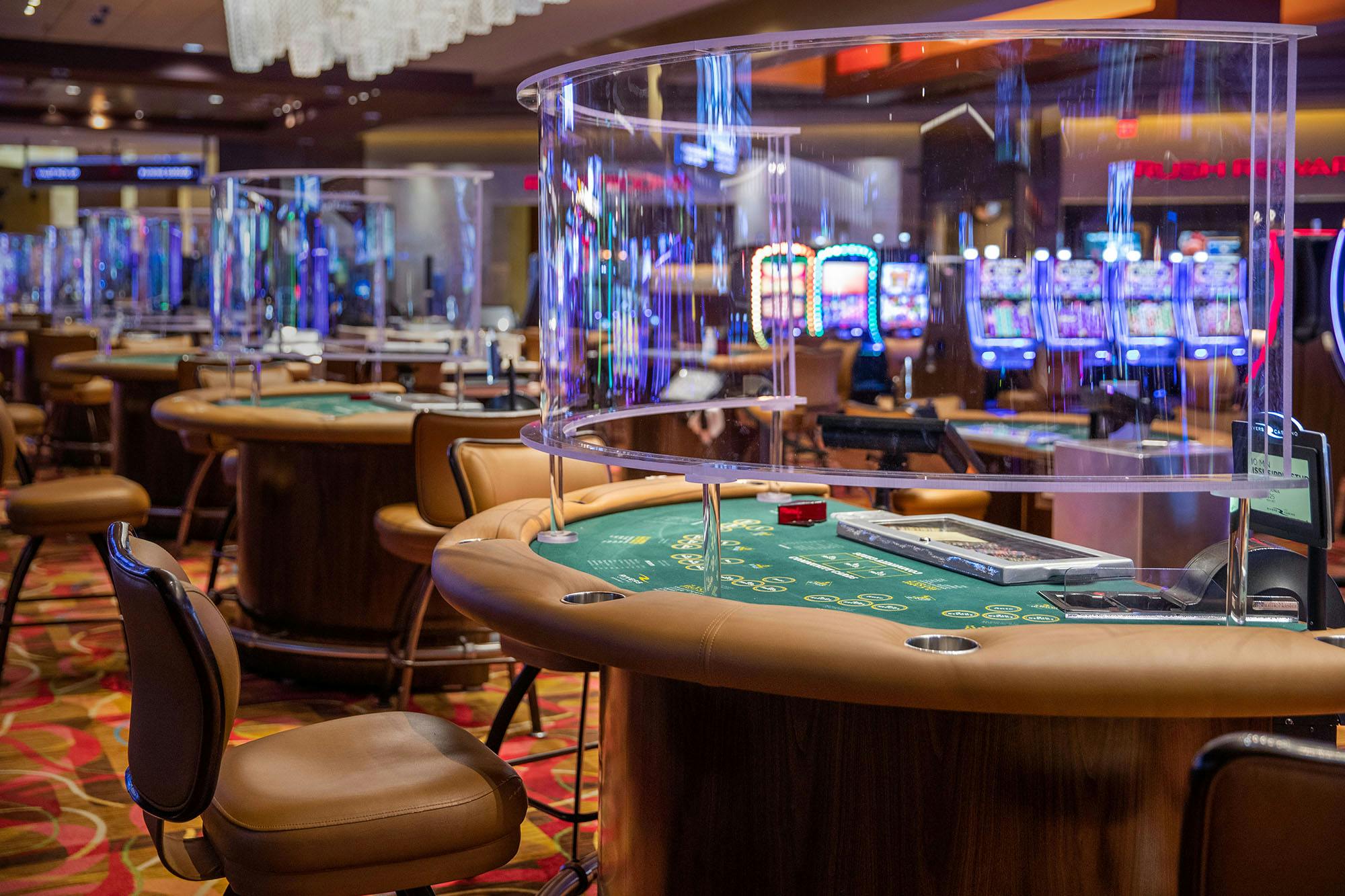 Slots
We've removed a number of chairs from the floor and have strategically powered down some slot machines to allow for greater social distancing.
Plexiglass dividers have been placed at various location to allow all slot machines to allow for safer play
We have also expanded the High Limit Slot Area to provide both greater social distancing and greater overall comfort while playing your favorite games.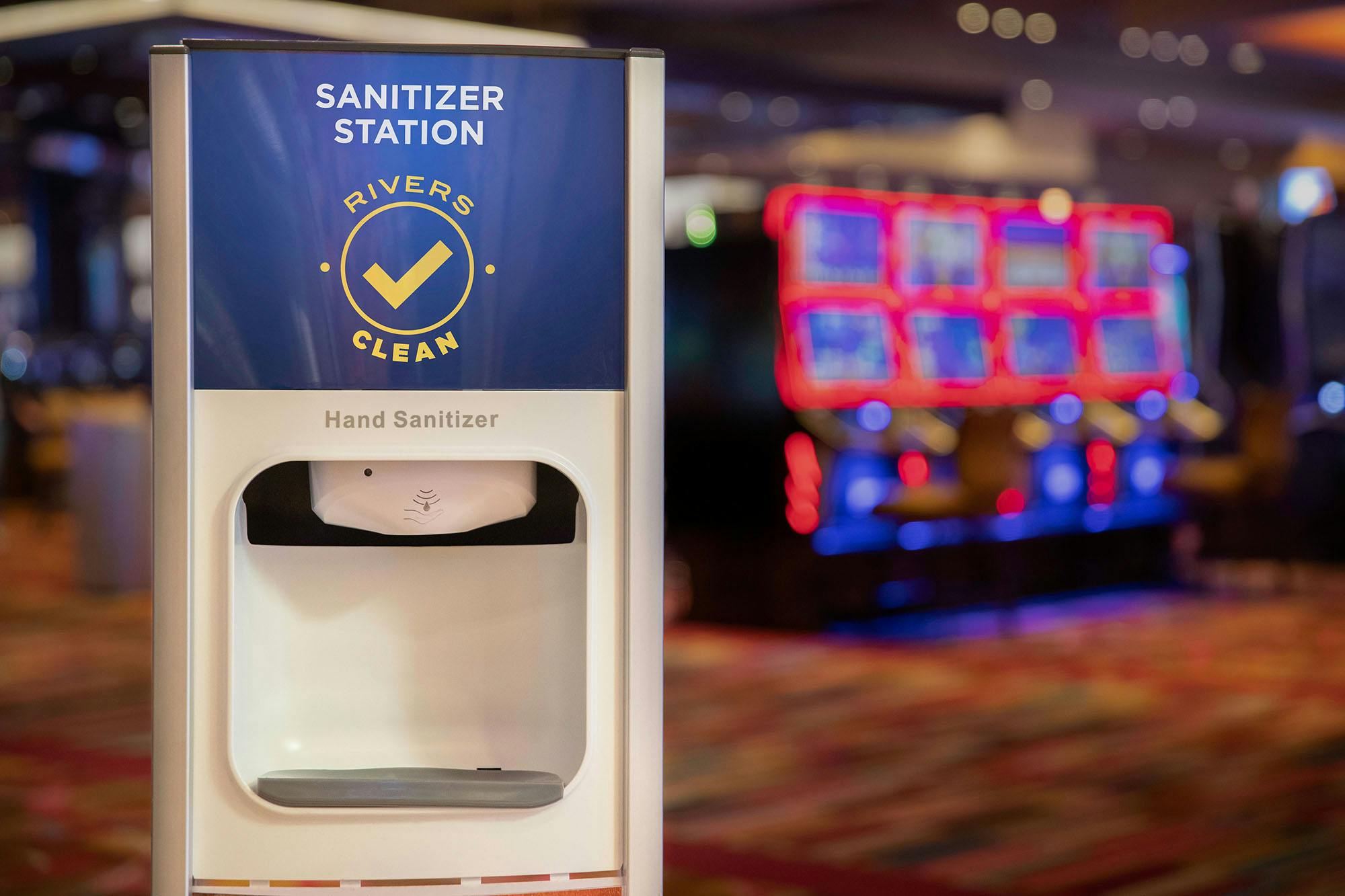 Food & Beverage
Flipt is ready to serve you with your traditional dining experience.  You will notice tables have been spaced to allow for proper social distancing.
Mian's menu is available for takeout options.
Coffee Spot is proudly serving Starbucks as well as your favorite grab and go items.
Lotus and BetRivers are ready to serve your favorite drinks.
Casino Floor Beverage service is also available.
Canopy Buffet is closed at this time. Please check back for updates.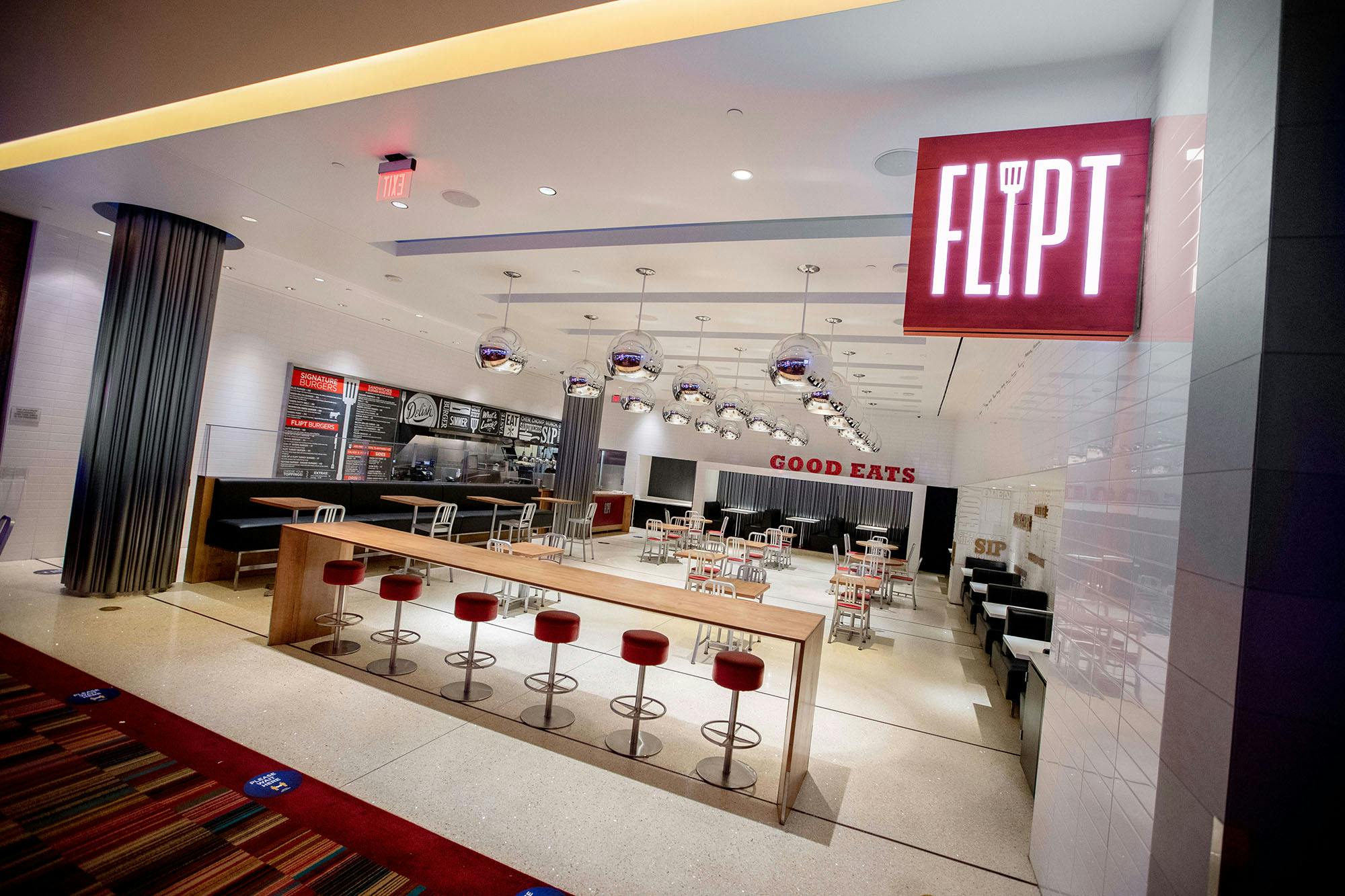 Table Games Safety Photos
Game Safer at Rivers
Slot Safety Photos
Game Safer at Rivers
Food and Beverage Safety Photos
Game Safer at Rivers