The Mohawk Harbor, where our casino sits was once home to the mighty ALCo plant, an American manufacturer of locomotives, diesel generators, steel and tanks that operated from 1901 to 1969. During World War II, ALCo built munitions for the war effort and continued to do so until 1953. This, along with the many service men and women who call Schenectady and the surrounding area home, make for a unique and rich military history.
Today and every day, Rivers Casino salutes your service.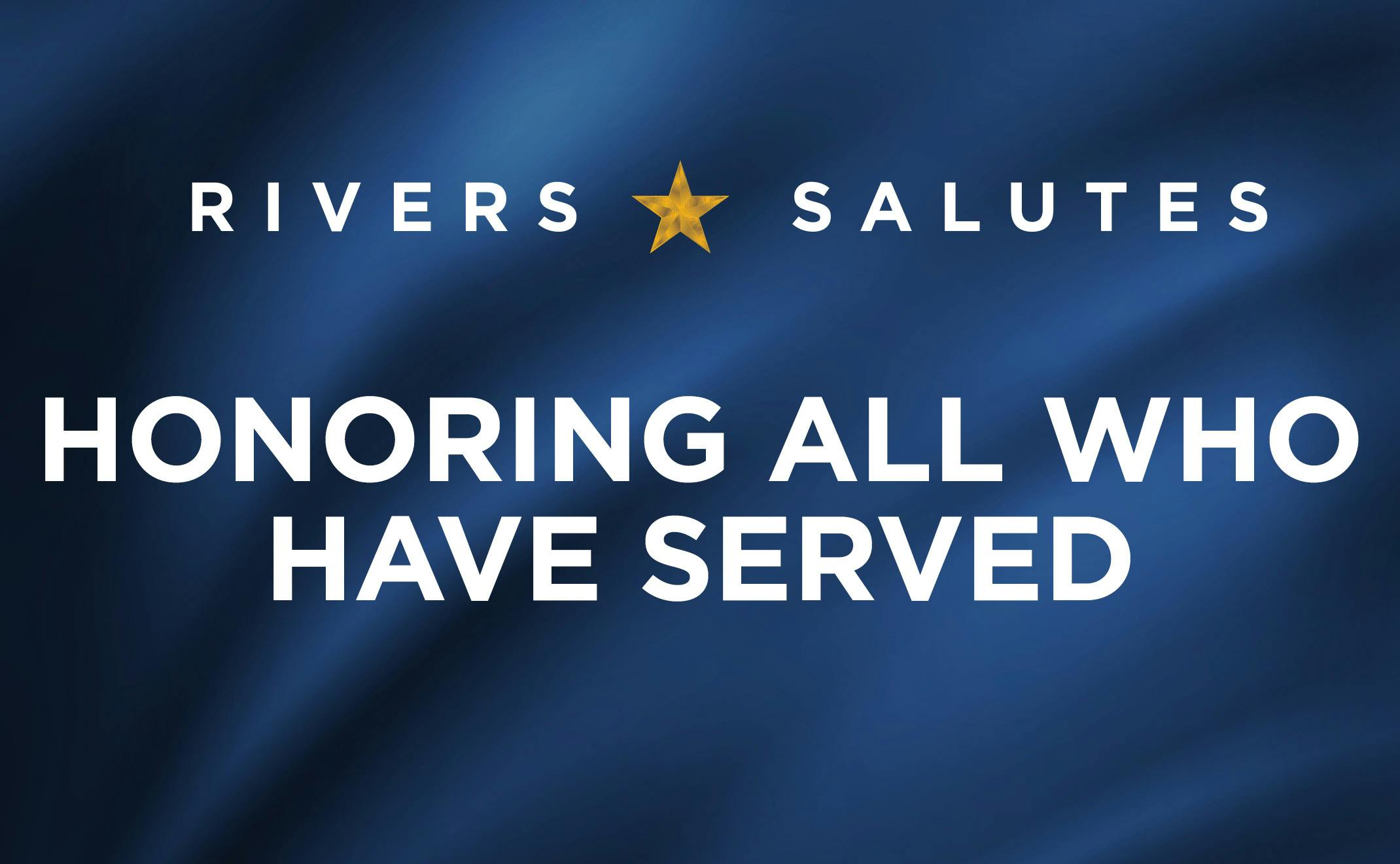 RIVERS SALUTES RUSH REWARDS CARD
We invite all Veterans and actively enlisted men and women to visit Rush Rewards to pick up a new and exclusive Rivers Salutes Rush Rewards Card, which can be used for special discounts and offers.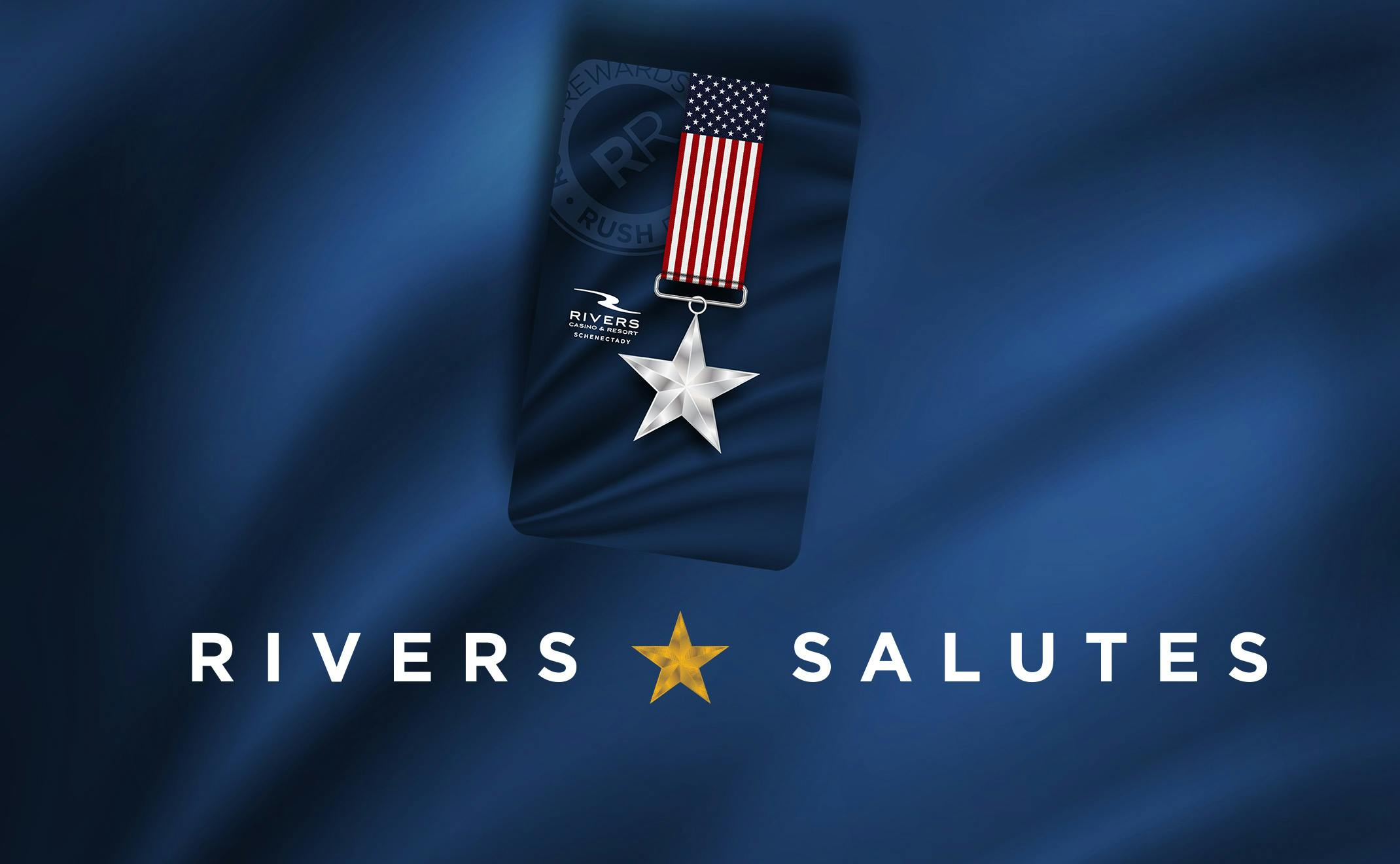 Rivers Salutes Our Veteran Team Members