Press
New Table Games Jobs in January
Rivers Casino
Press Release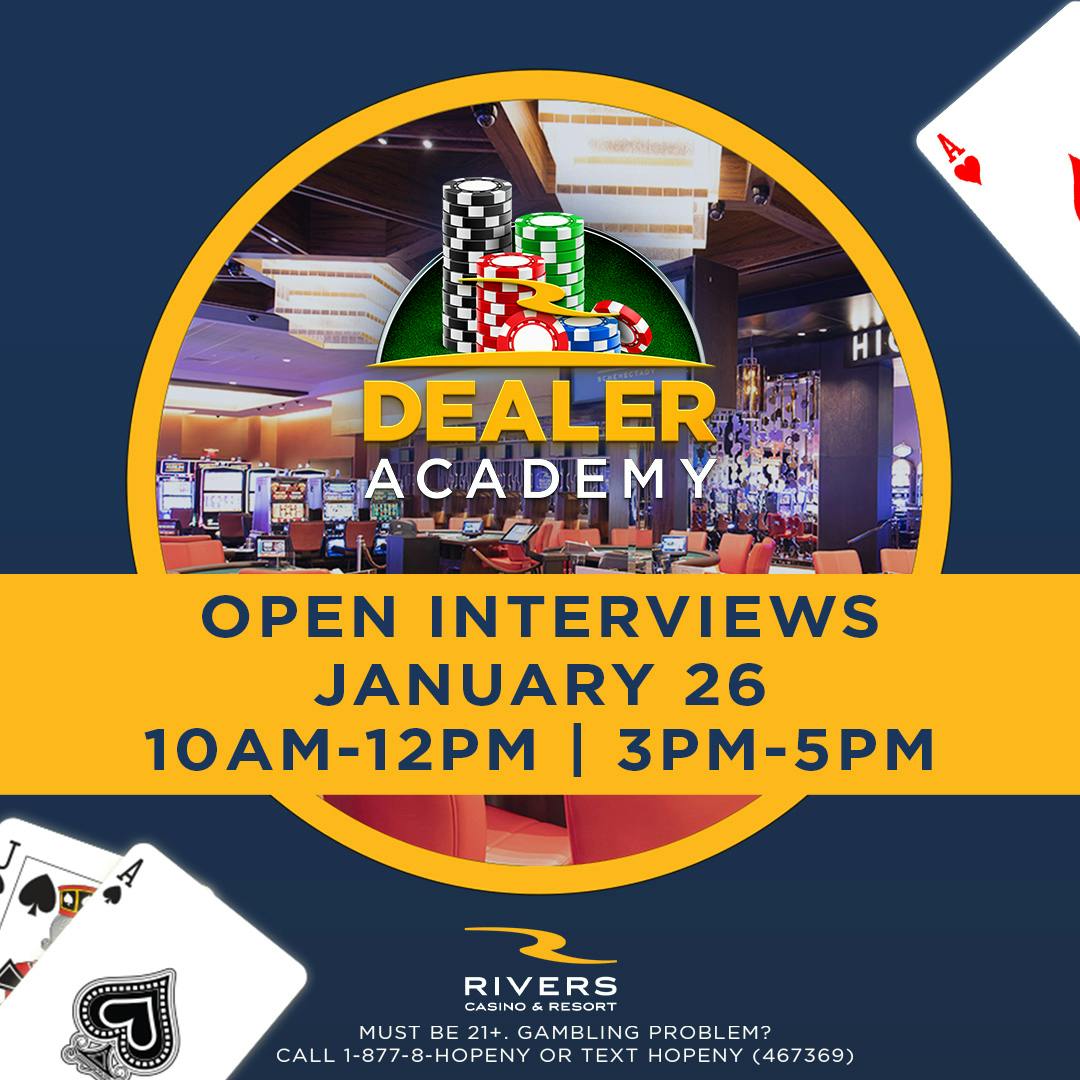 Jan 19, 2023
New Table Games Jobs at Rivers Casino & Resort Schenectady
FREE Dealer Academy starts Monday, February 27th; Walk-in interviews Thursday, January 26th  
Schenectady, NY (January 19, 2023) – Deal yourself a new career at Rivers Casino & Resort Schenectady. If you're looking for a fun, hands-on, and fast-paced profession, then becoming a table games dealer at Rivers Casino might be just the job for you. Currently, Rivers Casino has openings for over 20 new table games dealers.
Rivers Casino's next Dealer Academy, a $5,000 value offered FREE of charge, begins Monday, February 27, at the Rivers Casino training center located at 220 Harborside Drive, Suite #201, Schenectady, NY 12305. Classes will be held from 11 a.m. until 3 p.m. Monday through Friday for six weeks. A second class will be held from 3:30 p.m. until 7:30 p.m. if necessary. Applicants must be 21 years of age or older.
To learn more details and apply online go to https://www.riverscasino.com/schenectady/careers/dealer-school.
Interested Dealer Academy participants are also invited to stop by the training center for walk-in interviews on Thursday, January 26 anytime from 10 a.m. until Noon, or 3 p.m. until 5 p.m. No appointment is necessary.
The program welcomes fun, energetic, and reliable participants of all levels—from beginners with no knowledge at all of table games to those with more experience. The Rivers Casino Dealer Academy teaches students a range of popular games beginning with Blackjack and other novelty table games. Once they pass their final audition and obtain their NYS gaming license, participants will be offered a part-time or full-time position as a table games dealer at Rivers Casino.
Rivers Casino offers table games dealers hourly wages and tips in excess of $25 an hour along with a generous benefits package including paid time off, medical/dental/vision plans, a 401(k) plan with company match, tuition reimbursement, and more. Complimentary shuttle bus service from the local CDTA blue line stop is also provided. Candidates must be able to work all shifts, including weekends and holidays.
About Rivers Casino & Resort
Located at the picturesque Mohawk Harbor near the heart of downtown Schenectady, Rivers Casino & Resort Schenectady features 1,050 slots, 66 live table games, a 16-table poker room and a live, in-casino luxury sportsbook lounge. The casino offers five distinctive restaurants—among them are Dukes Chophouse, Flipt, Johnny's To-Go and Mian. Rivers features a multipurpose Event Center space, a lively entertainment lounge—Van Slyck's, live music performances, free parking and daily promotions and giveaways. The Landing Hotel is a 165-room, six-story boutique hotel with riverfront views located adjacent to the Event Center. Rivers, which opened in 2017, employs approximately 1,000 team members and has been voted a great place to work in Schenectady. Rivers Casino & Resort Schenectady is owned and operated by Rush Street Gaming and its affiliates. For more information, visit RiversCasino.com/Schenectady
Media Contacts:
Al Roney - (518) 986-6650
Andre Claridge - (518) 424-2575
YOU MAY ALSO LIKE...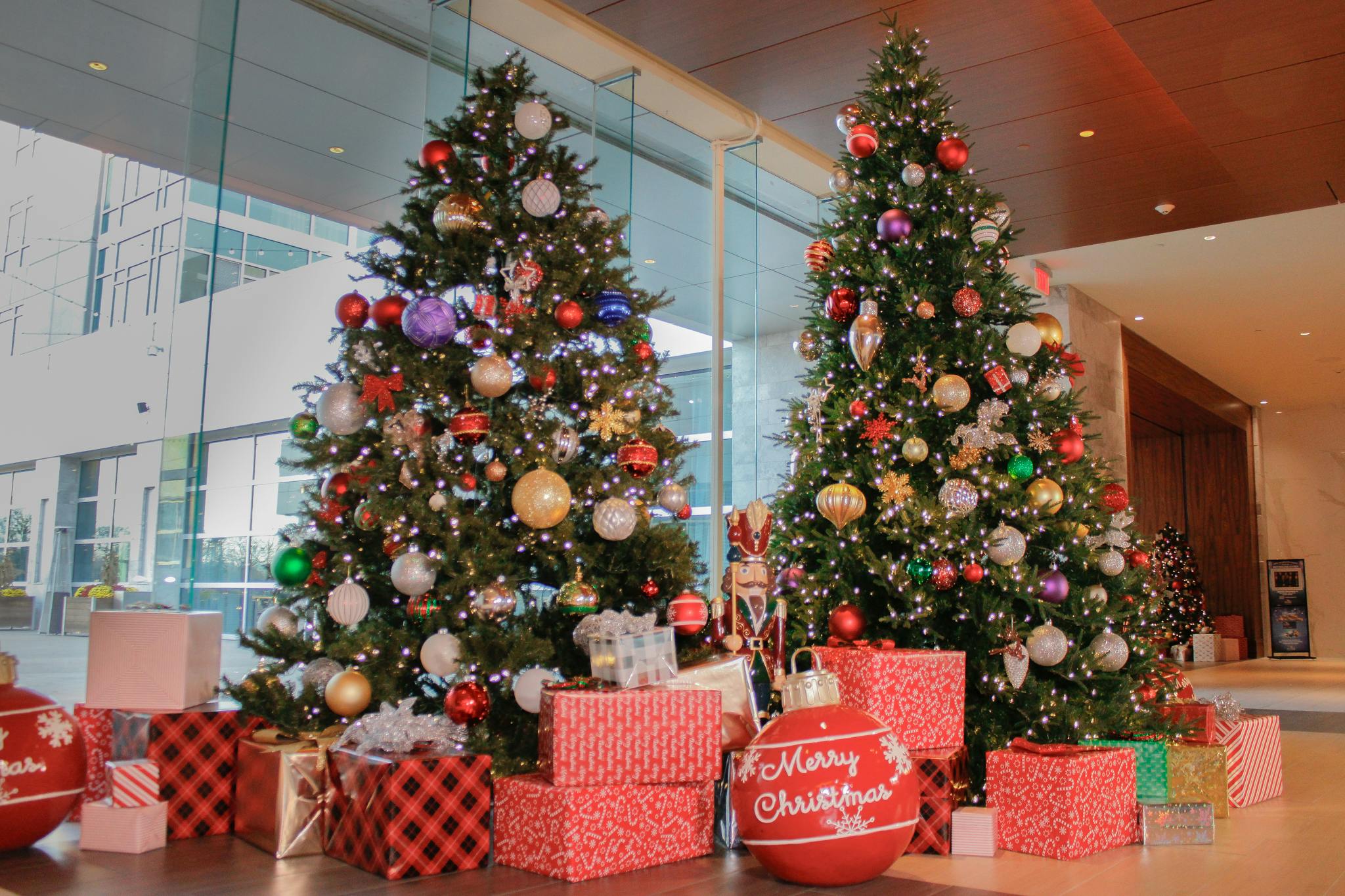 Celebrate the Holiday Season All Month Long
Every day is a holiday in December
View Details