Great White & Slaughter
Join us for a night of Rock & Roll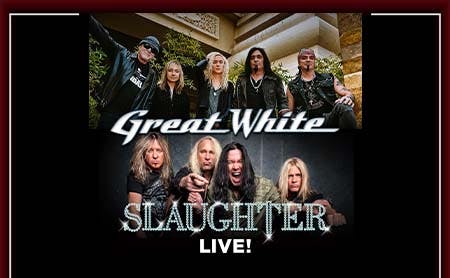 Great White has been a popular blues-rock band since the 1980s, with over 10 million albums sold worldwide and six Top 100 Billboard hits. They've played with big names like Judas Priest and Whitesnake.
Slaughter's debut album "Stick It to Ya" went double-platinum in 1990 and included hits like "Up All Night" and "Fly to the Angels."
Join us for a night of ol' fashion Rock & Roll on Friday, October 27, 2023 in our Event Center.