When To Book A Private Dining Room
Rivers Casino
Weddings & Events Blog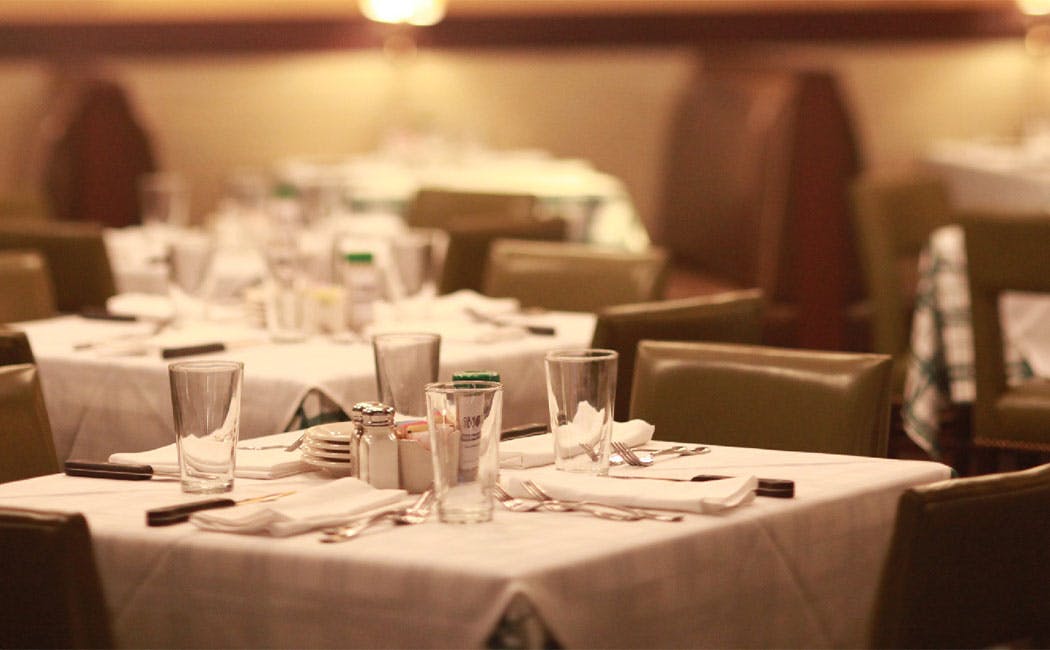 May 08, 2019
If you have a special occasion coming up, you owe it to yourself to book a private dining room at Hugo's Frog Bar & Chop House! By doing so, you can impress your guests and create a memorable celebration without any hassle.
Our dining room features beautiful dark wood accents, built-in LCD screens, adjustable lighting and music, and so much more. In addition, our private dining team specializes in planning and executing events that match the unique needs of every host.
Let's take a closer look at several occasions that are sure to benefit from being held in a private dining room.
BIRTHDAY PARTIES
Whether it's your birthday, your significant other's, a friend's or family member's, you can't go wrong with a private dining room at Hugo's. You can treat your guests to top-notch food in a fun, sophisticated atmosphere without worrying about setting up or cleaning up. Hugo's private dining team is here to ensure your birthday party becomes one for the books.
ANNIVERSARY CELEBRATIONS
An anniversary party at Hugo's is an exciting way to cherish your marriage and celebrate your love. Regardless of whether you've been married for 10, 20, 30, 40, or 50 years, you can count on us to plan and execute the ideal celebration for you and your spouse. Our private dining team can help you select a theme that reflects you as a couple.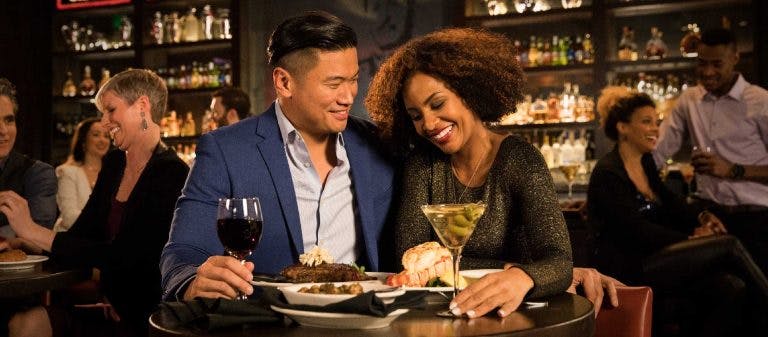 BACHELOR OR BACHELORETTE PARTIES
Are you getting married? If so, you are bound to enjoy an elegant bachelor or bachelorette party at Hugo's private dining room. You can select from our mouthwatering bachelor/bachelorette party menu that features starters like calamari and bacon-wrapped scallops and entrees such as an 8 oz. filet, crab cake, and grilled salmon.
Your party doesn't have to end in our private dining room because you and your guests can participate in lessons in our private gaming room or head on over to the main casino floor to enjoy exciting table games and the hottest slots.
BRIDAL SHOWERS
Hugo's private dining room is the ideal place to shower a bride-to-be with love. Whether you're the bride-to-be or hosting a shower for a special lady in your life, we'll work with you to create a beautiful environment for brunch, games, and opening presents.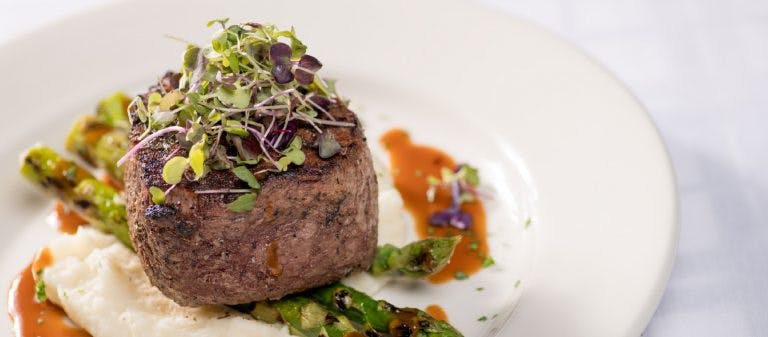 REHEARSAL DINNERS
You can also host your rehearsal dinner in our private dining room. We'll make sure your rehearsal dinner matches the vibe of the rest of your wedding weekend events. You can select from a wide array of top-notch food and cocktails and really get your guests excited for the big day.
GRADUATION PARTIES
If your child has graduated from high school or you've completed your master's degree, a celebration at Hugo's is in order. After all, earning a degree or diploma is no walk in the park. Renting out our private dining room is the ideal way to honor a graduate's accomplishments in a fun yet classy environment.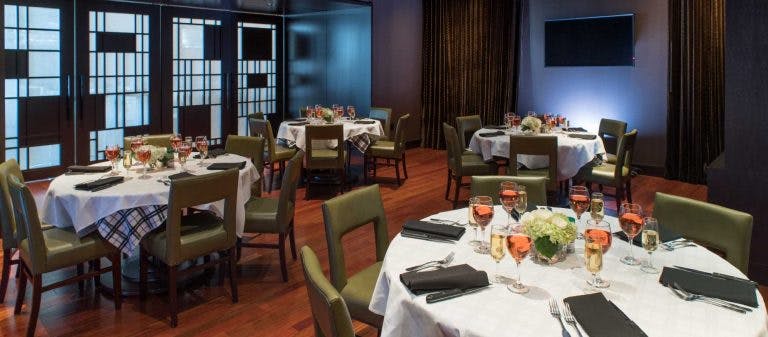 CLIENT APPRECIATION PARTIES
Hosting a client appreciation party is a great way to show your clients you value them and ensure they keep coming back. It can also allow you to attract new clients and expand your reach. Our private dining team can work with you to design a food and drink menu that your clients will love.
Book the Private Dining Room at Hugo's Frog Bar & Chop House
If you have a special occasion coming up, don't hesitate to contact us today to learn more about our stunning restaurant with private dining. We have no doubt that you and your guests will have a blast in our unique space. Call us today at (215) 717-3900.
YOU MAY ALSO LIKE...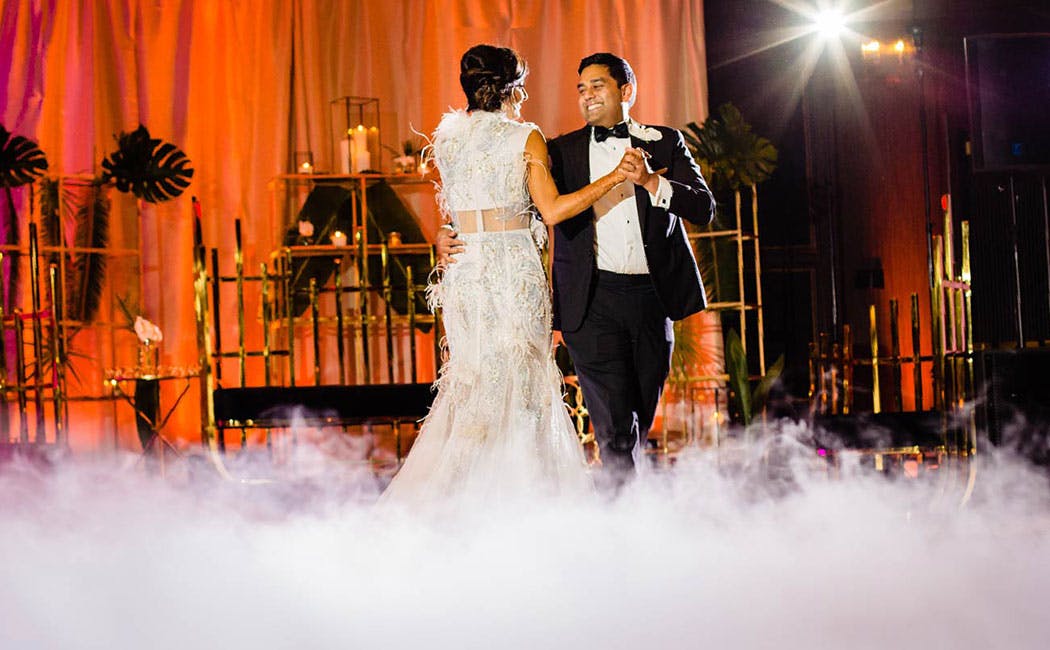 Spotlight: Nyra And Krishna's Show-stopping Wed...
Since Nyra grew up in Philadelphia and attended medical school there, she and her fiance, Krishna were searching for ...
Read more