Wedding
50 On Red—don't Just Take A Chance On Your Wedding Venue
Rivers Casino
Weddings & Events Blog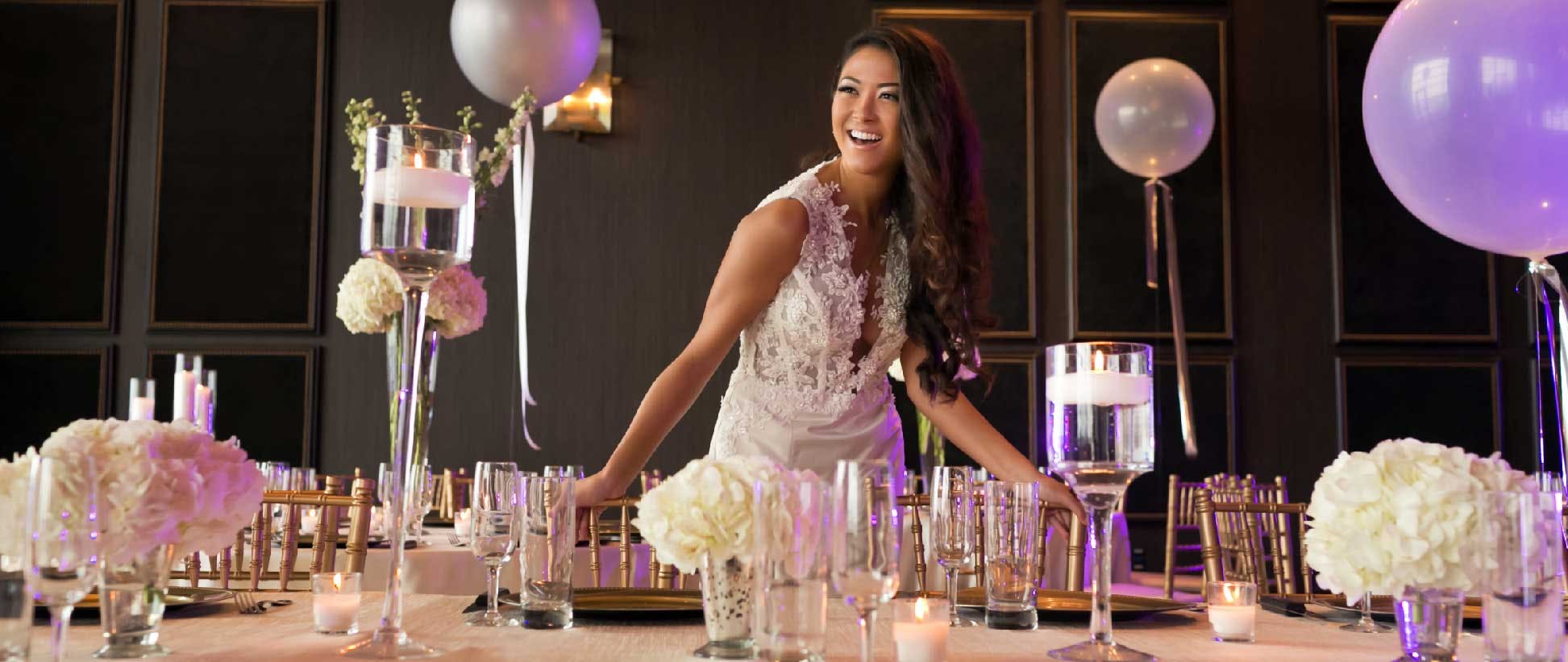 Jan 16, 2018
If you're in search of a one-of-kind wedding venue in the Philly area, the brand new Events Center at Rivers Casino will exceed your every expectation. The Events Center boasts breathtaking views of the Ben Franklin Bridge and the Philadelphia Skyline and is the ideal setting for a wedding of any size and style.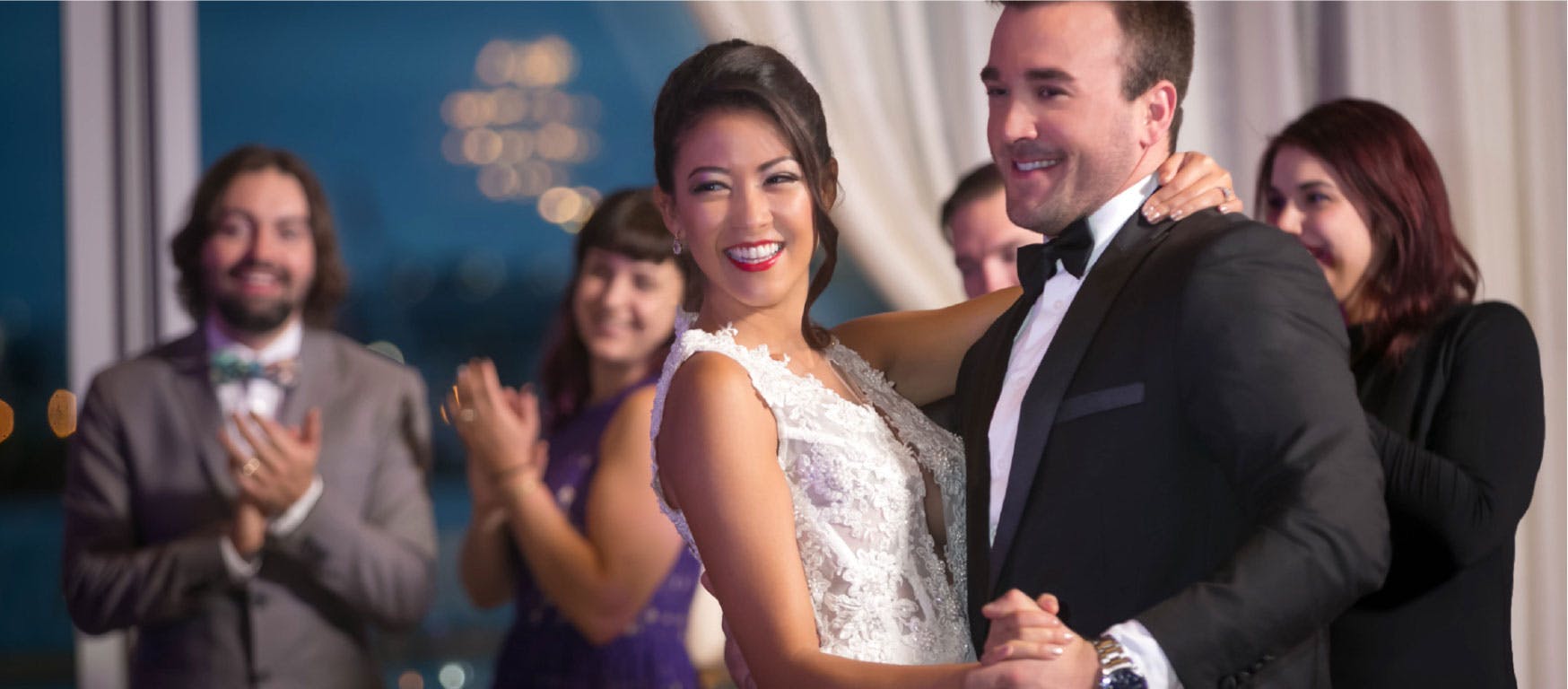 ACCOMMODATIONS FOR LARGE AND SMALL WEDDINGS
Whether you're planning a large wedding, or a small, intimate one, the Events Center is the perfect venue in Philadelphia. Our ballroom can comfortably fit up to 500 guests or be divided into a smaller section to accommodate a wedding of 100, 50, or even fewer guests.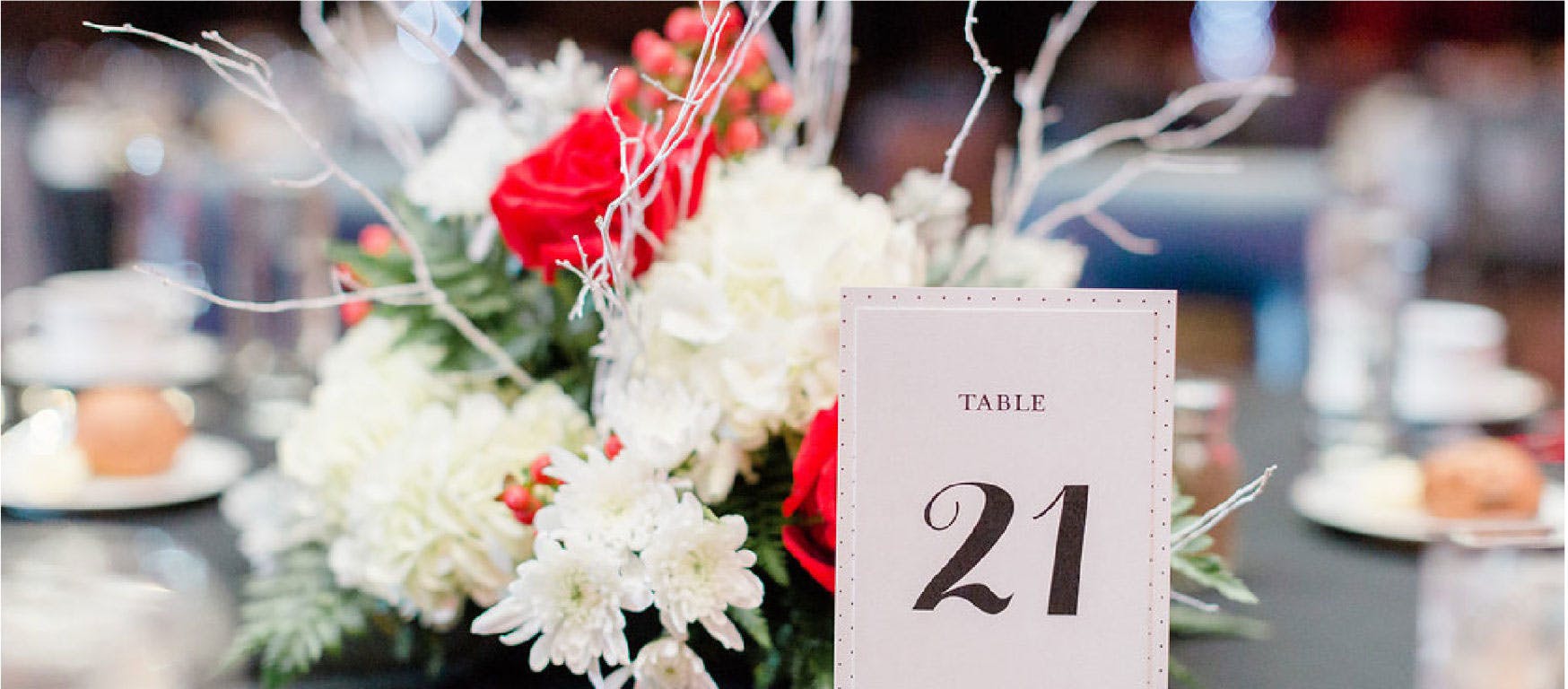 PERSONALIZATION
If you choose to have your wedding at the Events Center, you can expect a completely personalized style. Our event coordinators will work tirelessly to make sure your wedding space reflects your vision.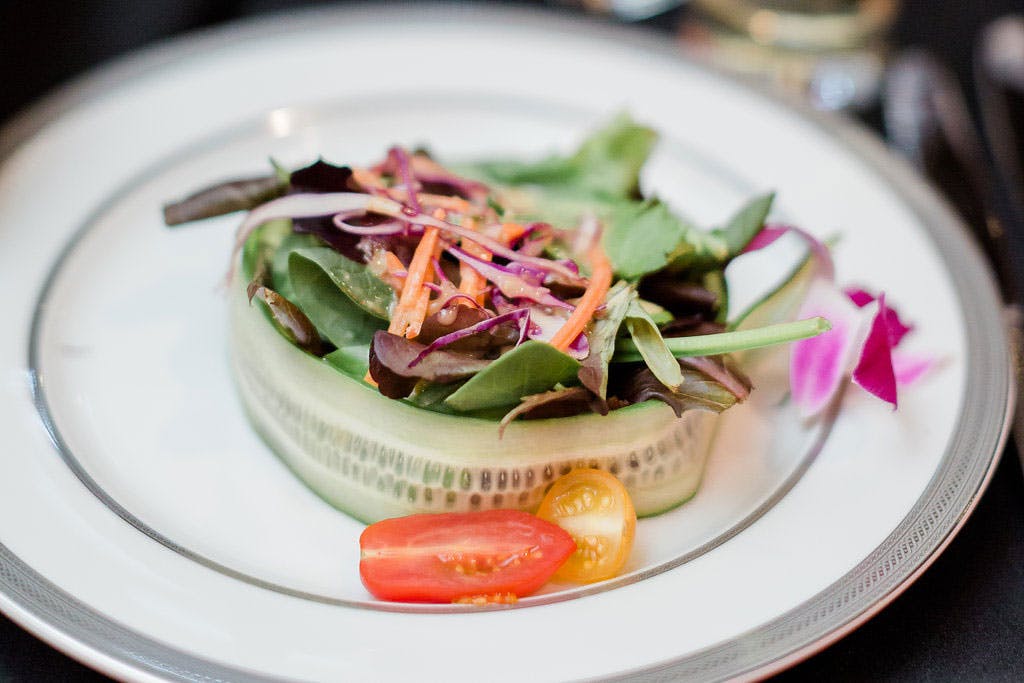 TOP-NOTCH CATERING
Hugo's Frog Bar & Chop House, which is operated by the award-winning Gibsons Restaurant Group, caters to all weddings at the Events Center. You can expect fresh and delicious food that your guests will be raving about long after the last song at your wedding reception.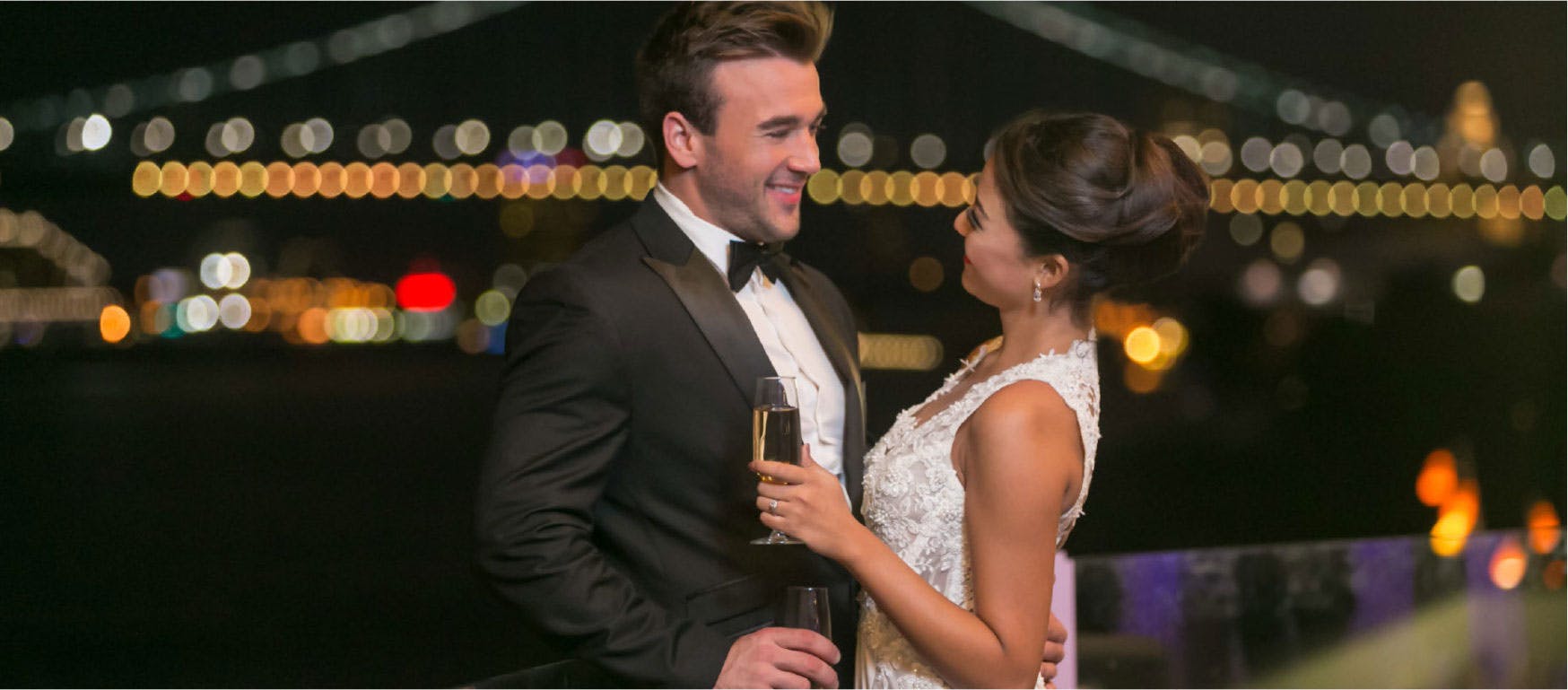 A WATERFRONT BALCONY
The Events Center boasts a stunning waterfront outdoor balcony that you can use for cocktail hour or for photos during the reception. Your guests will love going to the balcony to get some fresh air and take in some of the best views in Philly.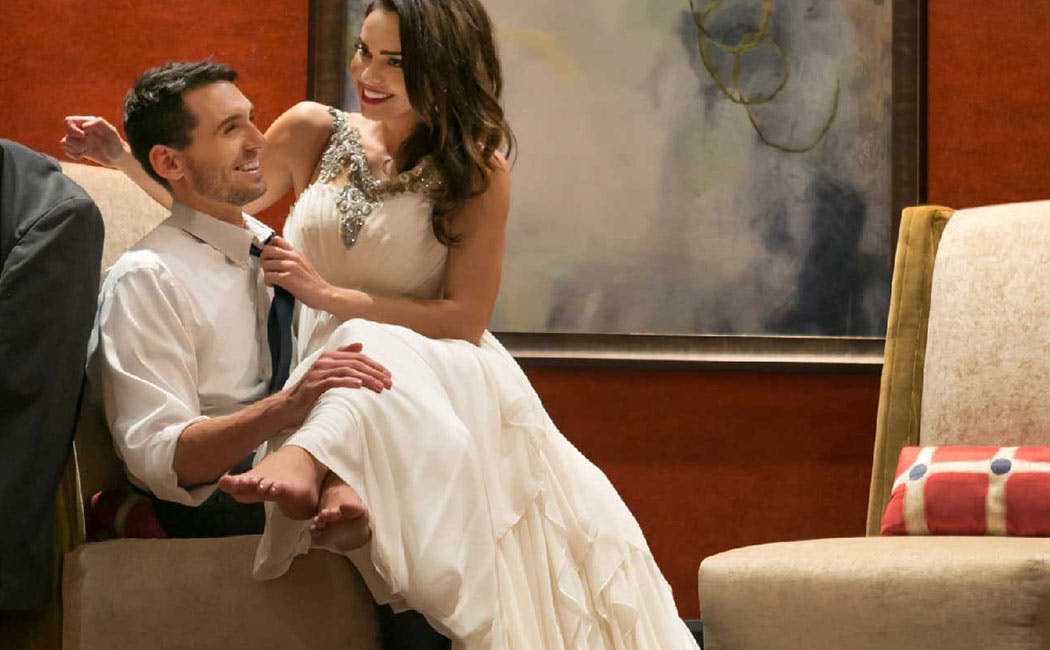 SPECIAL PERKS
A bridal suite, free parking and separate direct access, a coat check, and projection screens for family photos and live video are several of the special perks you can enjoy if you host your wedding at the Events Center.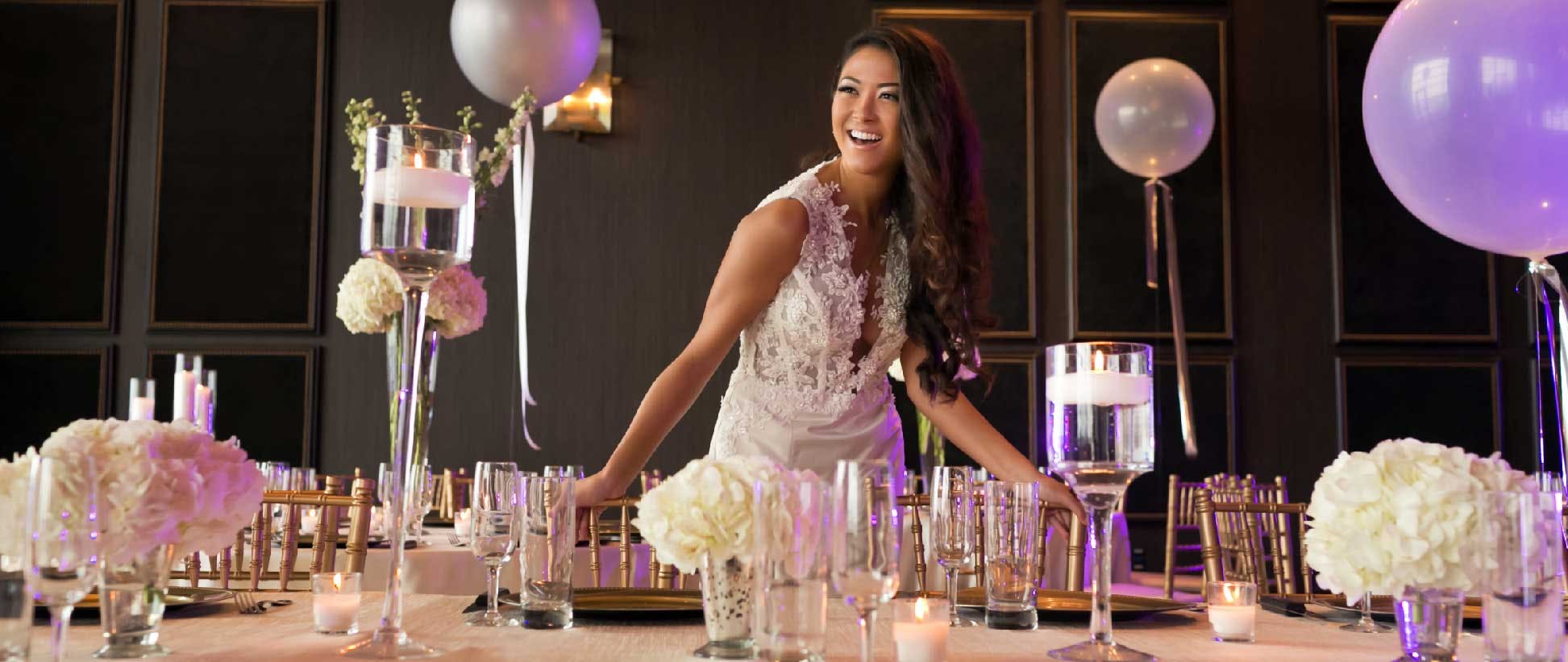 ALL-INCLUSIVE WEDDING PACKAGES
To make your life easier, we only offer all-inclusive wedding packages. All-inclusive wedding packages start at $165 per person and include a five-hour open bar with a champagne toast, a one-hour cocktail reception followed by dinner and dancing, a custom, tiered wedding cake, china, flatware, and glassware, linens, event lighting, a dance floor, staging, and all tax and service charges. You are welcome to have your ceremony onsite for a ceremony fee of $1,000.
A CELEBRATION THAT CONTINUES ON THE CASINO FLOOR
At Rivers Casino Philadelphia, the after-party is built in! Meet your family and friends on the casino floor and continue the celebration well into the night, for the most unique complete wedding experience!
If you're ready to plan the wedding of your dreams and "wow" your guests, call the Events Center at 1-844-538-3098 or send an email to [email protected]
YOU MAY ALSO LIKE...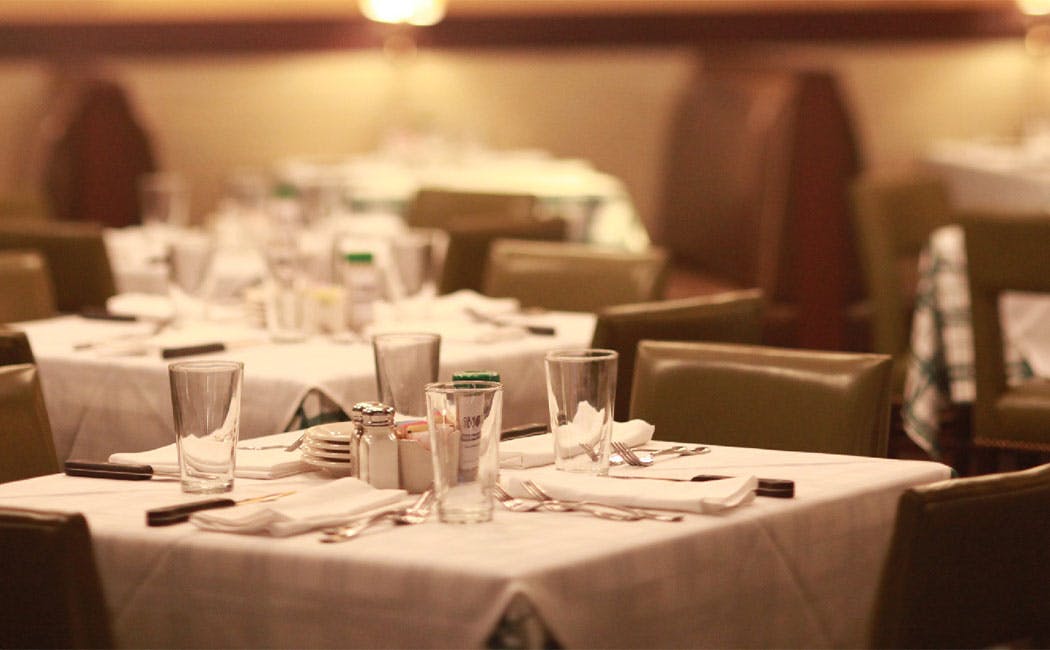 When To Book A Private Dining Room
If you have a special occasion coming up, you owe it to yourself to book a private dining room at Hugo's Frog Bar & C...
Read more