Wedding
5 Ways The Event Center Helps You Plan The Custom Wedding Of Your Dreams
Rivers Casino
Weddings & Events Blog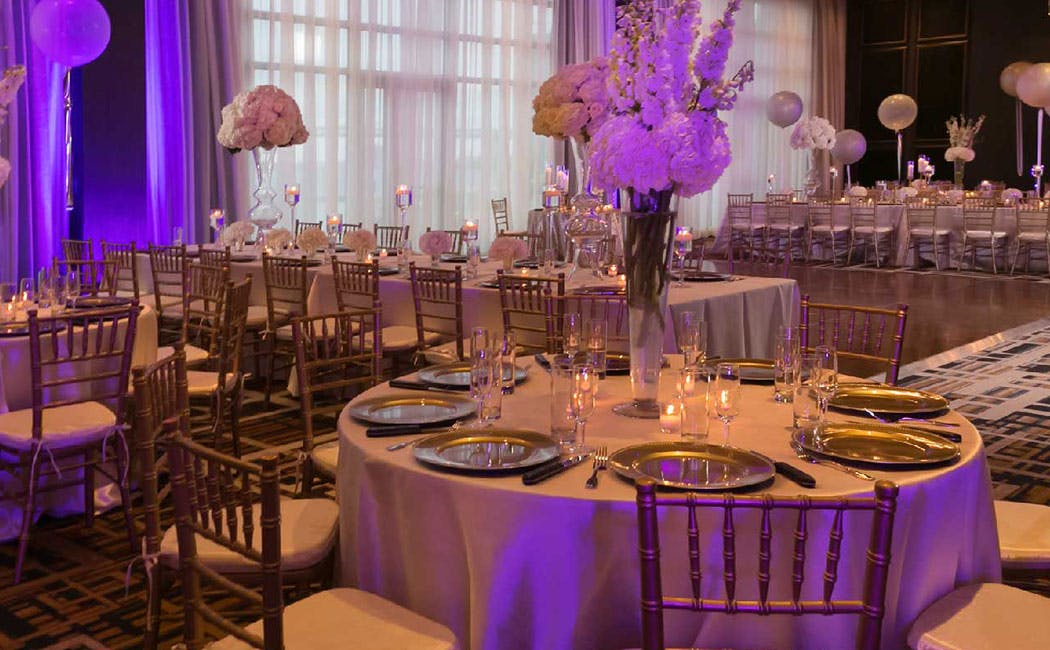 Aug 31, 2018
If you'd like to elevate your wedding from ordinary to extraordinary, adding a variety of personal touches is a must. The Event Center at Rivers Casino Philadelphia makes it a breeze for couples to customize their weddings and showcase their unique interests and personalities. Here are five ways we help you plan and execute a custom wedding in our incredible space.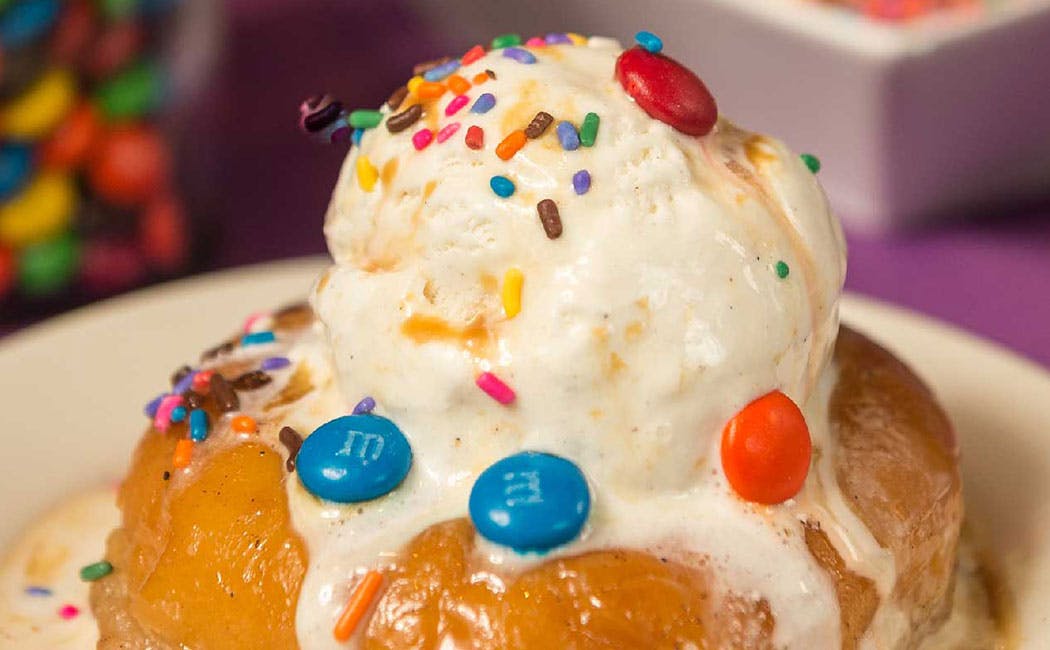 1. A Unique Dessert
Wedding cakes are not a requirement at the Event Center. If you and your fiancé have a favorite dessert, we'd be happy to prepare it for your guests in lieu of or in addition to a wedding cake. We make it easy for you to treat your guests to freshly made donuts, ice cream sundaes, mini cheesecakes, or anything else you'd like.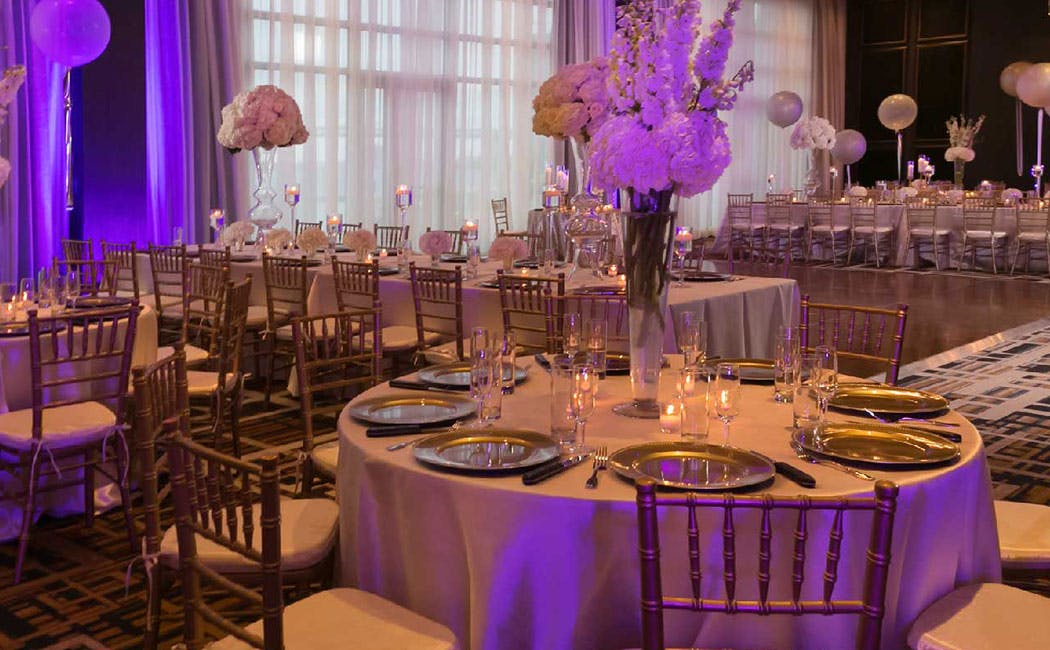 2. A Room Configuration That's Perfect for Your Guests
Whether you're hoping to host a large wedding or a more intimate one, we have you covered. The Event Center features over 10,000 square feet that can be configured to create the space of your dreams. You and your guests will also have access to a waterfront balcony throughout the evening. The perfect spot to take in some of Philly's most stunning views of the Delaware River and Ben Franklin Bridge.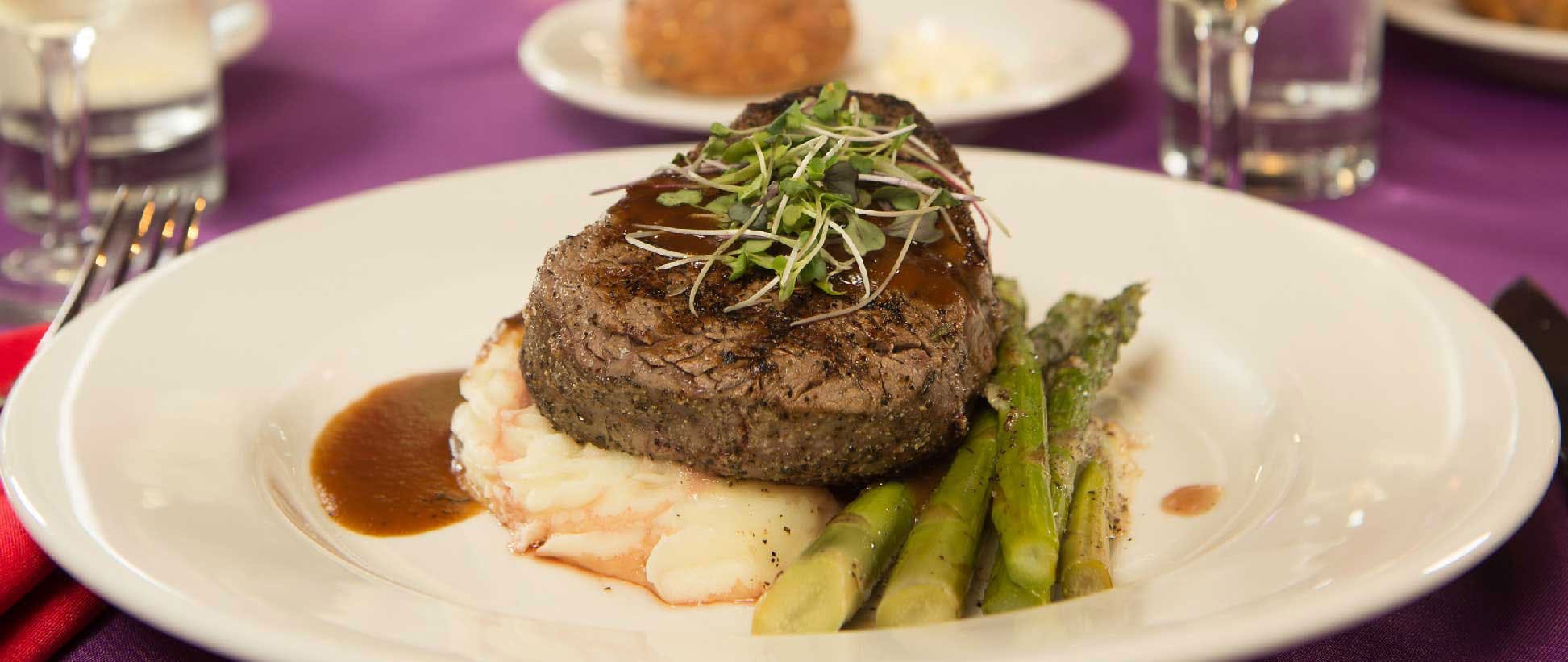 3. A Menu That Appeals to Your Taste Buds
Our catering menu, crafted by the culinary masterminds at acclaimed Gibsons Restaurant Group, truly offers something for everyone. You and your soon-to-be spouse are welcome to select the hors d'oeuvres, stationary displays, action stations, and entrees that appeal to your taste buds. If there's something you'd like to serve that's not on our menu, simply let us know and we'll make it happen. Don't forget to invite your guests to hit the gaming floor after dinner and try their hand at our state-of-the-art slot machines.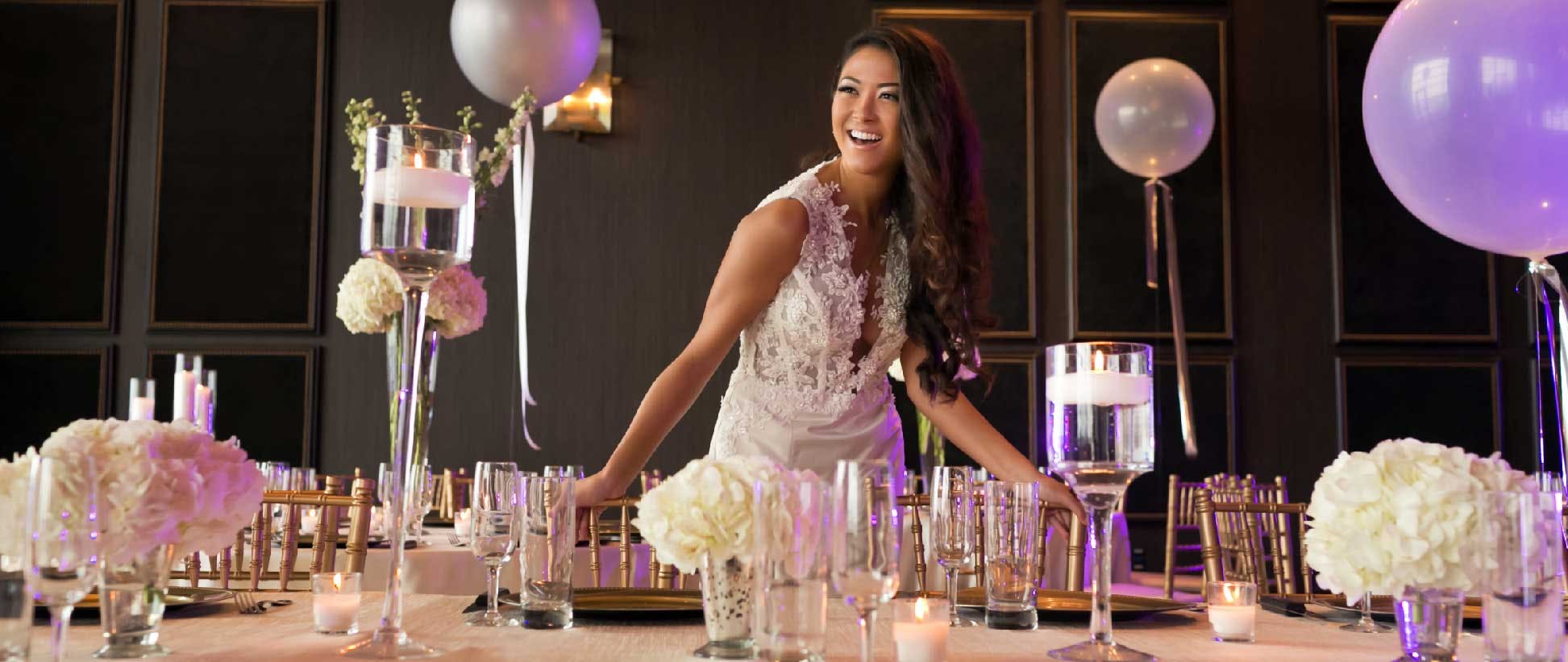 4. Decor That Brings Your Vision to Life
If you'd like to turn our space into a fairytale wonderland, you may opt for hanging flowers and tall flower centerpieces. For something a bit simpler, you may choose floating candles, lanterns, or even fruits and vegetables. Tell us the style or theme you're going for, and we'll help you find the appropriate decor.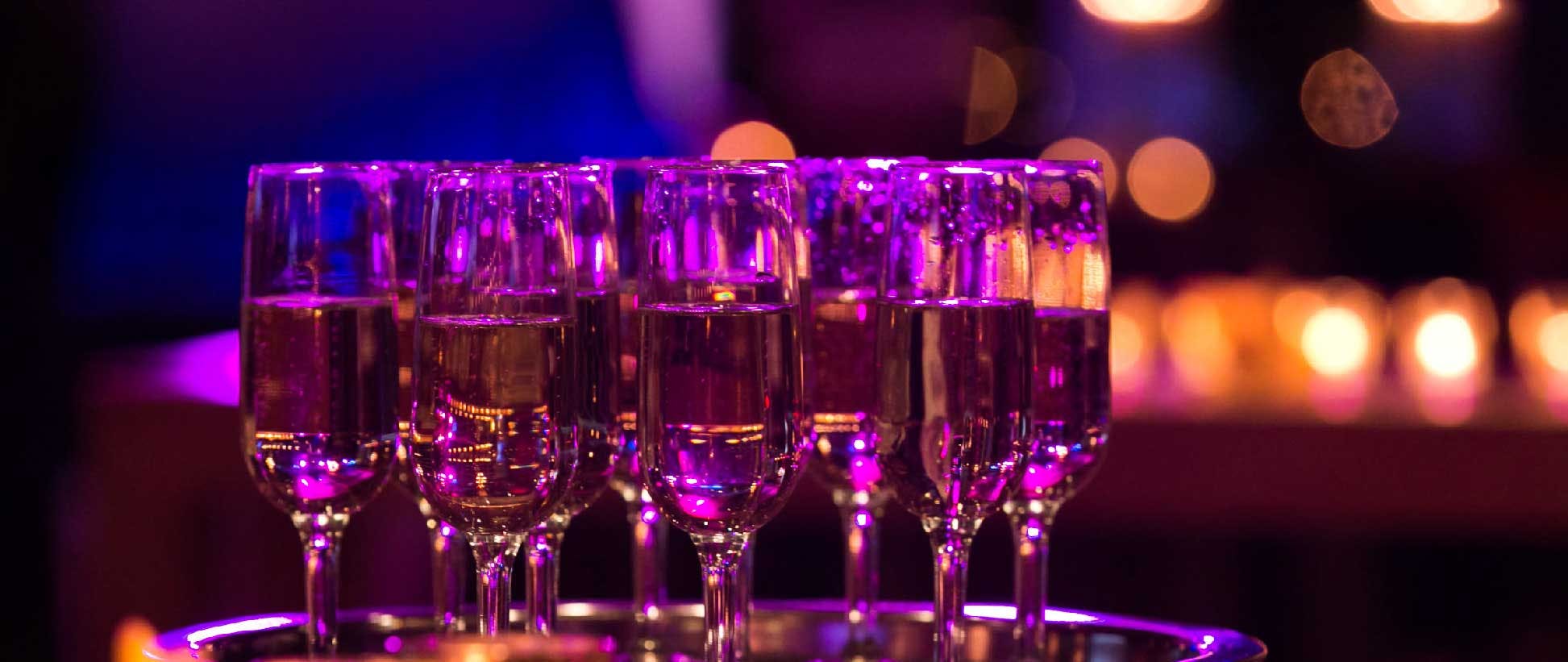 5. A Color Scheme of Your Choice
All of our wedding packages come with elegant floor-length linens that are available in a variety of color options. Whether your colors are pale pink and cream, lavender and mint green, navy blue, and silver, or anything else, we'll make it easy for you to incorporate them into our space.
Want to hear more about how the Event Center offers a fully customized wedding experience? We sat down with the new bride, Visesh, to discuss the unique steps the Event Center took to give her the wedding day of her dreams. Read her story here!
If you're ready to plan a completely custom wedding at the Event Center, give us a call today (844)-538-3098.
YOU MAY ALSO LIKE...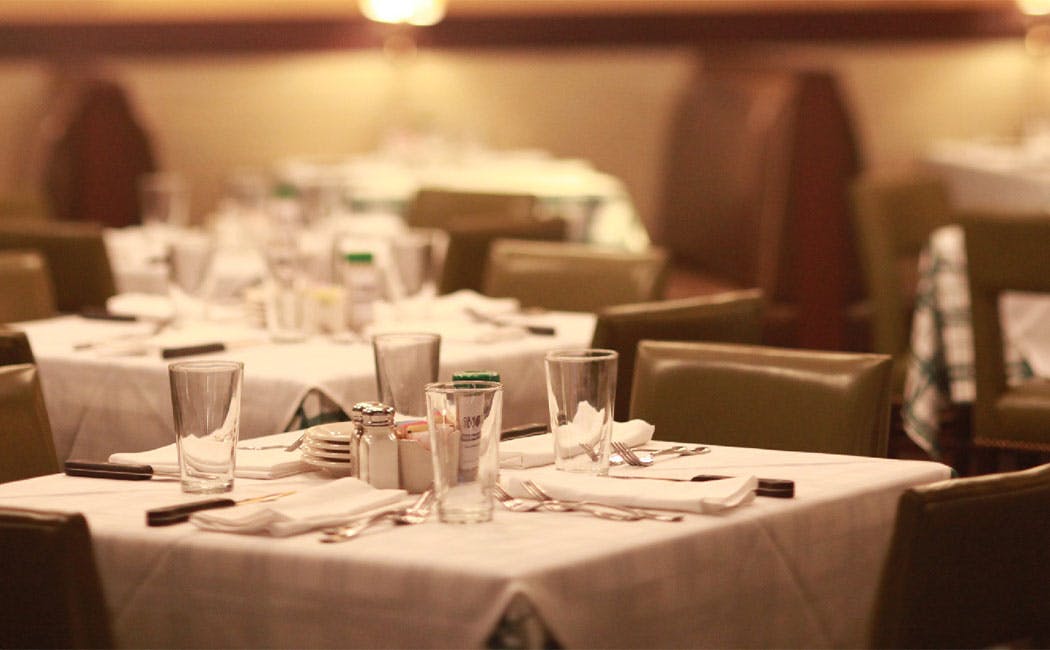 When To Book A Private Dining Room
If you have a special occasion coming up, you owe it to yourself to book a private dining room at Hugo's Frog Bar & C...
Read more