Wedding
Top Trends In Food & Desserts Served At Weddings
Rivers Casino
Weddings & Events Blog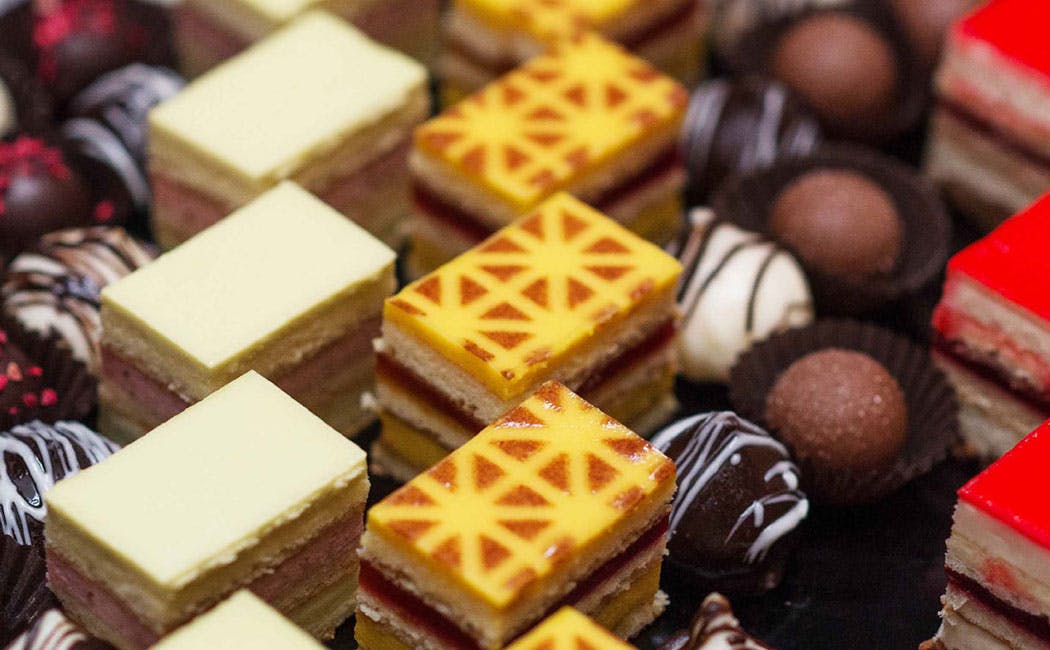 Nov 15, 2018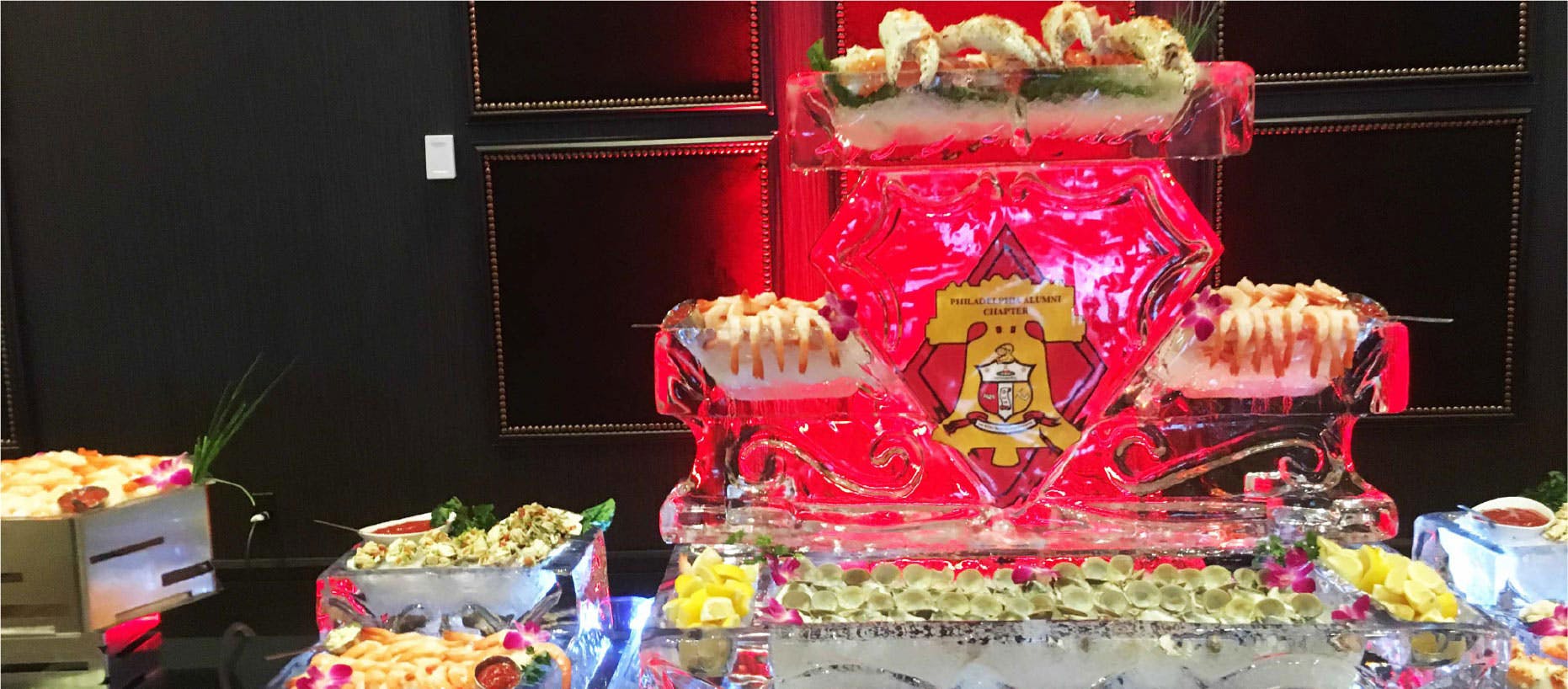 A RAW BAR
If you'd like to spoil your guests with an unforgettable cocktail hour, you can't go wrong with a raw bar. A raw bar full of oysters, shrimp, and clams is sure to put smiles on their faces. Consider adding lobster claws, ceviches, or caviar to the mix to elevate your evening.
You'll find that a raw bar adds an engaging component to your wedding because it encourages your guests to get up and grab whatever seafood they wish while chatting with other guests.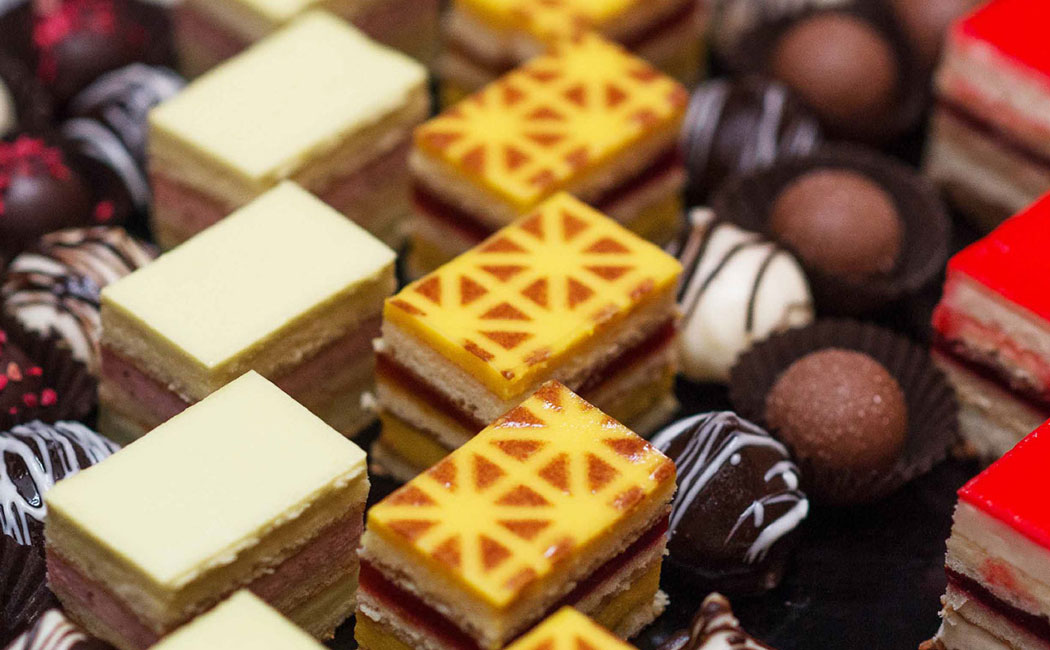 BITE-SIZED DESSERTS
Large slices of cake are a thing of the past. Consider surprising your guests with a variety of bite-sized desserts so they can taste many desserts without the guilt. Here are some examples of scrumptious bite-sized desserts that are sure to inspire you:
Cheesecake squares: Cheesecake lovers are bound to love silky smooth cheesecake squares that can be eaten in one bite.
Chocolate dipped pretzel rods: Chocolate dipped pretzel rods are the ideal sweet and salty dessert for your guests. You can play these up even more with colored sprinkles, a dusting of glitter and more.
Candy Bar: Let your guests become kids again and give them decorated containers to fill with their favorite candies and sweet treats. 
A COFFEE BAR
You can't go wrong with a caffeine pick-me-up like a coffee bar. Your coffee bar can include various types of coffees as well as chocolate shavings, whipped, cream, candy stirrers, and Baileys. You can allow guests to create their own unique coffee drinks or hire a barista to prepare the coffee drinks on their behalf.
While some couples use coffee bars as end-of-evening pick me ups, others add them to their wedding dessert bar. A coffee bar can also serve as a non-alcoholic alternative to an open bar or cocktail hour.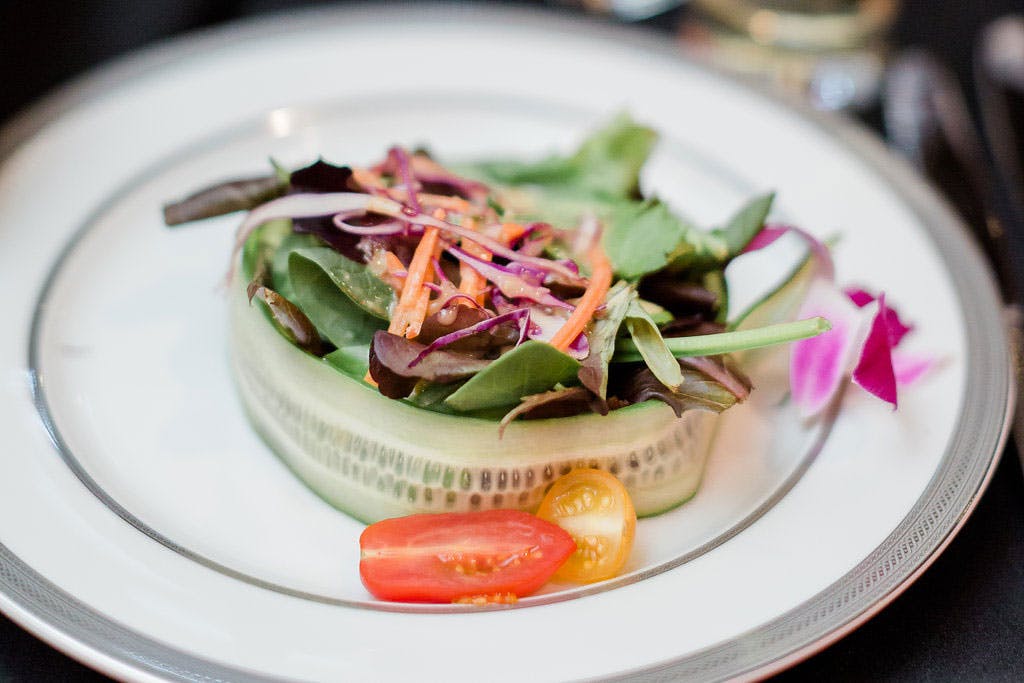 ORGANIC FOODS
Many couples these days are going for quality over quantity by creating wedding menus that are full of locally-sourced organic foods. If you choose to go this route, you can display signs that explain where some of the local ingredients are from. We suggest these unique ideas for incorporating organic food into your wedding:
A salad bar: Rather than serving a cliche house or caesar salad, allow your guests to make their own salads by setting up a salad bar with all the fixings.
BRUNCH-FRIENDLY DISHES
Couples who love brunch foods or are choosing to host a daytime wedding are opting for brunch-friendly dishes. Rather than traditional dinner foods, you can serve brunch favorites such as:
An omelet station: Hire a chef to create fresh omelets for your guests. Your guests will love having the freedom to choose their own ingredients.
A crepe station: A crepe station with savory and sweet fillings is a great way to satisfy your guests during the daytime.
The Event Center can work with you to design the wedding menu of your dreams. Simply let us know what you have in mind and we'll work with Hugo's Frog Bar & Chop House to present your guests with a unique wedding menu they'll never forget. Contact us today to start planning the wedding of your dreams! (844)538-3098.
YOU MAY ALSO LIKE...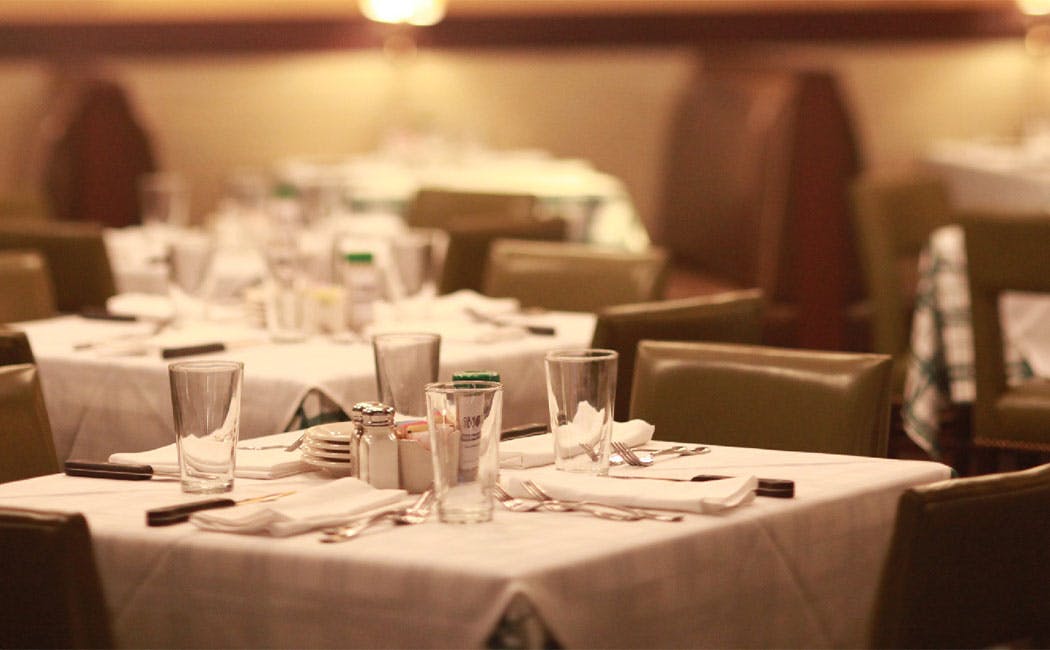 When To Book A Private Dining Room
If you have a special occasion coming up, you owe it to yourself to book a private dining room at Hugo's Frog Bar & C...
Read more