Wedding
A Bride's Perspective: Visesh And Steven's Perfect Wedding At The Event Center
Rivers Casino
Weddings & Events Blog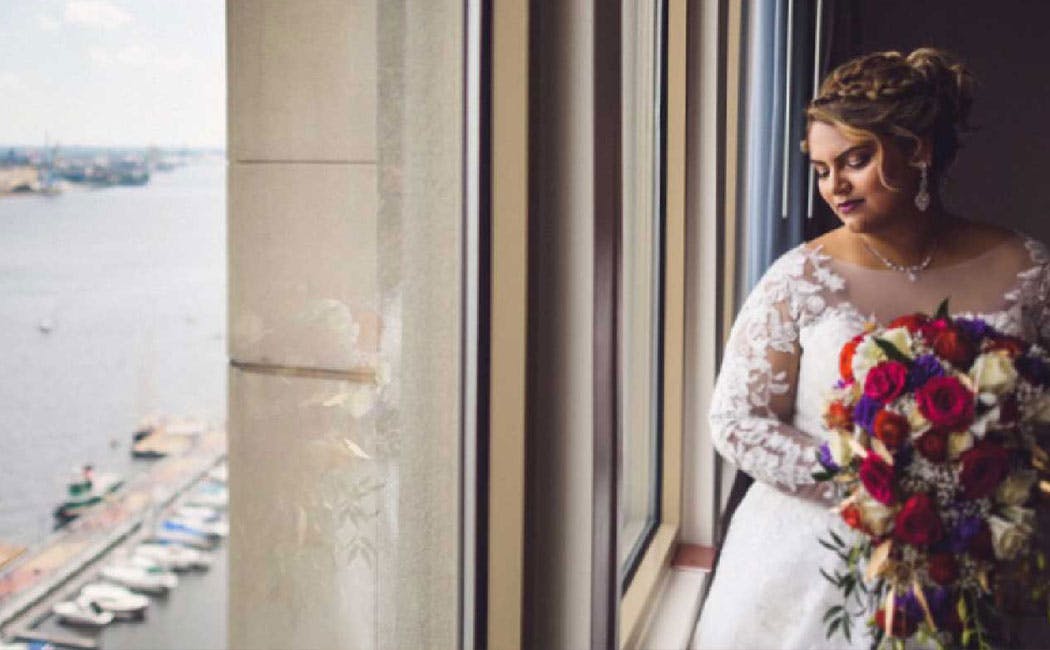 Aug 03, 2018
Thinking about the Event Center for your big day? There's no better person to share their experience than a bride! We sat down with Visesh to hear all about her recent marriage to Steven at the Event Center. Keep reading and find out why the Event Center was the venue of her dreams!
Where did you and your husband reside before you met?
Steven is from Gettysburg, PA and I am from Philadelphia, PA.
What was the date of your wedding?
May 26th, 2018.
How did you and your husband meet?
We met in college. Steven came to visit some friends and I happened to be there and he said he "couldn't get over how beautiful I was" so we eventually out for dinner and had a wonderful time. One week later, we started dating. Five years later, we were engaged. Seven years later, we got married!
Please describe the details of your proposal such as where did you meet, when and how?
The proposal was overlooking the breathtaking countryside at one of our favorite places, New Glarus, a Bavarian-style brewery in Wisconsin. We asked our friend to take a picture of us with the sunset and when I looked over, in front of hundreds of people, Steven was on one knee asking me to marry him.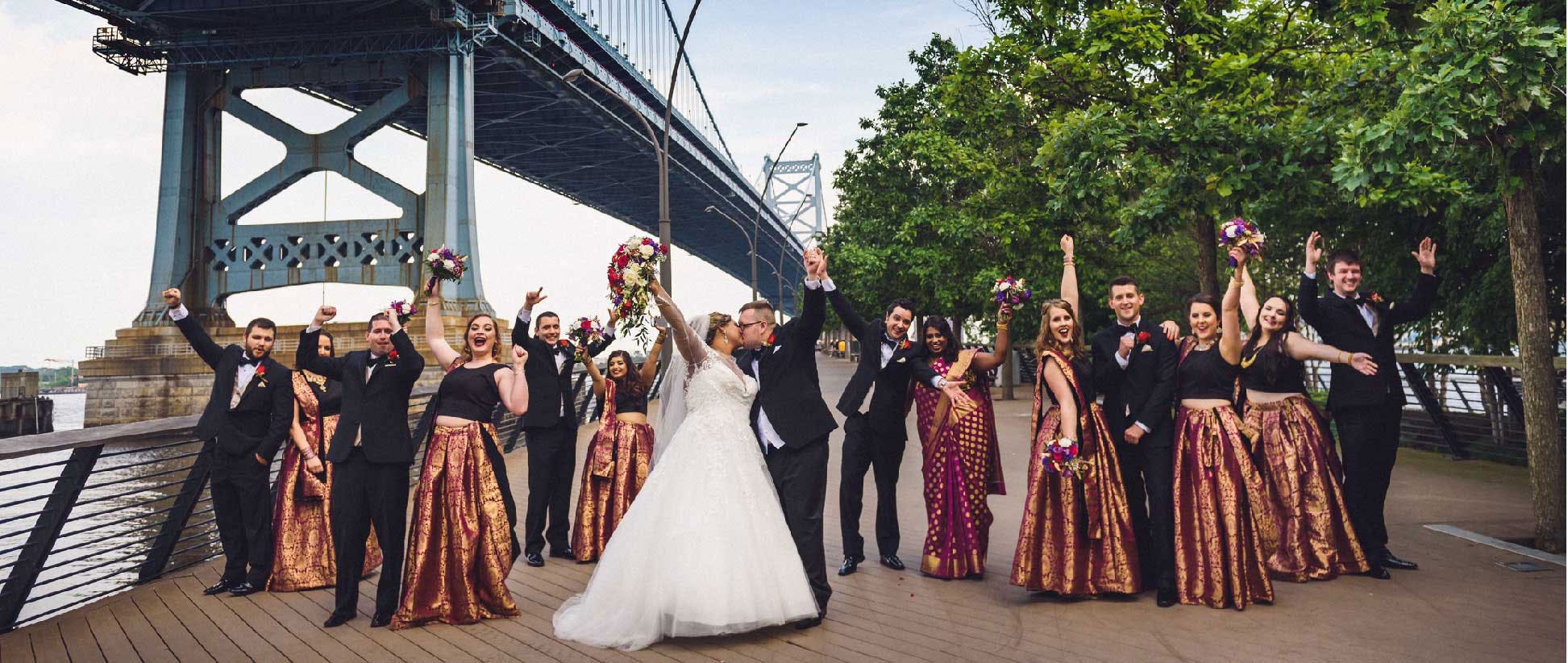 Tell us all about your big day! Why did you choose this location? What was the theme of your wedding? What were the favors like?
We chose St. Mark's church for the ceremony due to the beautiful cathedral as well as finding a church that accepts any denomination. We choose the Event Center at Rivers Casino Philadelphia because the view was unbelievable. It overlooks the Delaware River and the Benjamin Franklin Bridge. We didn't have a specific theme. We just wanted to incorporate both our American and Indian cultures together. We kept the ceremony simple and classic and followed up with a bold and colorful reception to find a great blend between the two. The favors were our favorite Insomnia cookies personalized in five different flavors along with a credit from the casino for every guest to go enjoy slot play.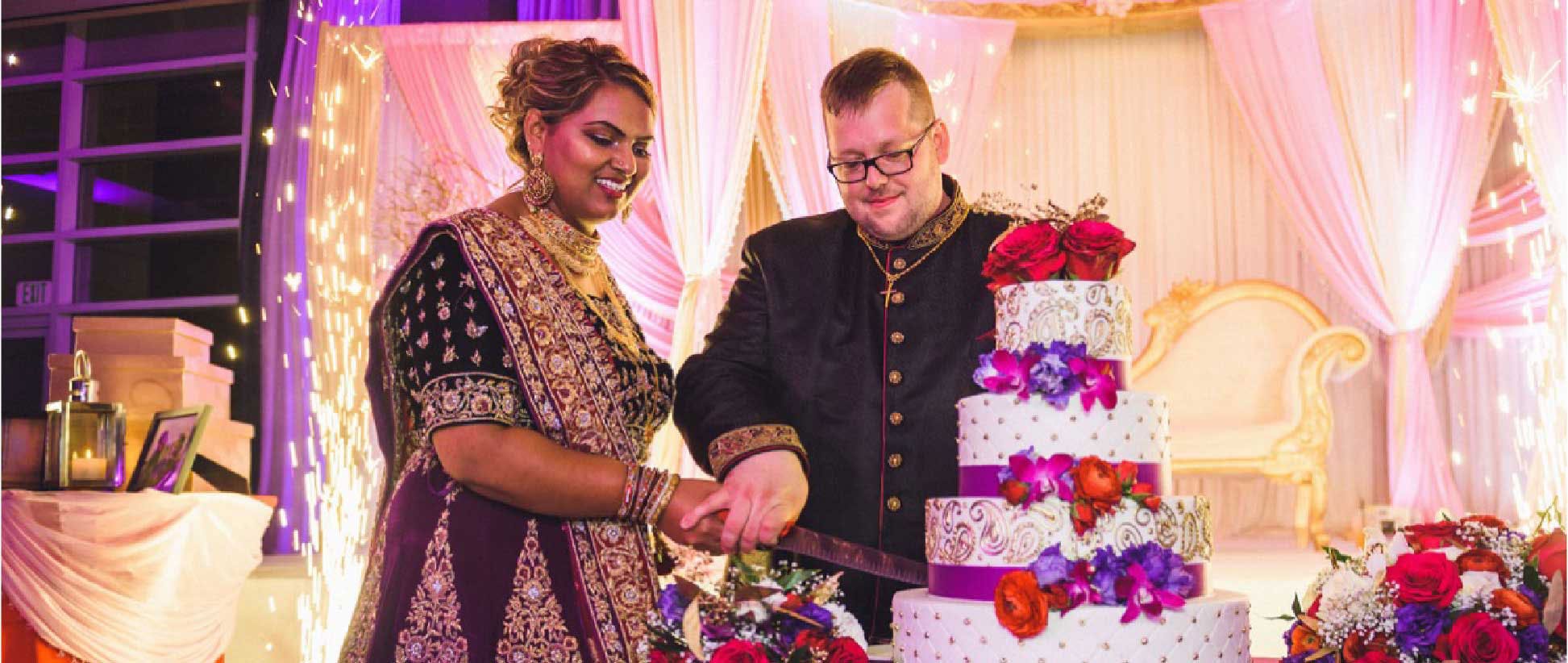 What did the menu at your wedding entail? 
Our guests couldn't help but rave about the delicious food and the large portions they received all throughout the night. Appetizers consisted of passed Hor d' Oeuvres of coconut shrimp, beef wellingtons, spinach, and artichoke phyllo cups and many more. In addition to all those tasty items, we had to have the "Taste of Philly" action station consisting of cheesesteaks, soft pretzels, water ice, and all things Philly. 
The meals consisted of a Caesar salad and a choice of USDA Gibsons Prime Grilled Filet Mignon or Faroe Island Salmon accompanied by Grilled Asparagus. Dessert was served family-style consisting of mini desserts, mini cupcakes, and macaroons with coffee in addition to the wedding cake. We also had a Chef Attended donut wall which consisted of donuts served with Jim Bean Bourbon, vanilla ice cream and assorted toppings. 
What was your favorite wedding moment?
Right after the ceremony was over, we both started signing our marriage certificates in a separate room. In the moment, we both just took a deep breath and he smiled and said "we just got married". I replied with "I can't believe it" and at that moment, we both relaxed and were just overall really excited for the future.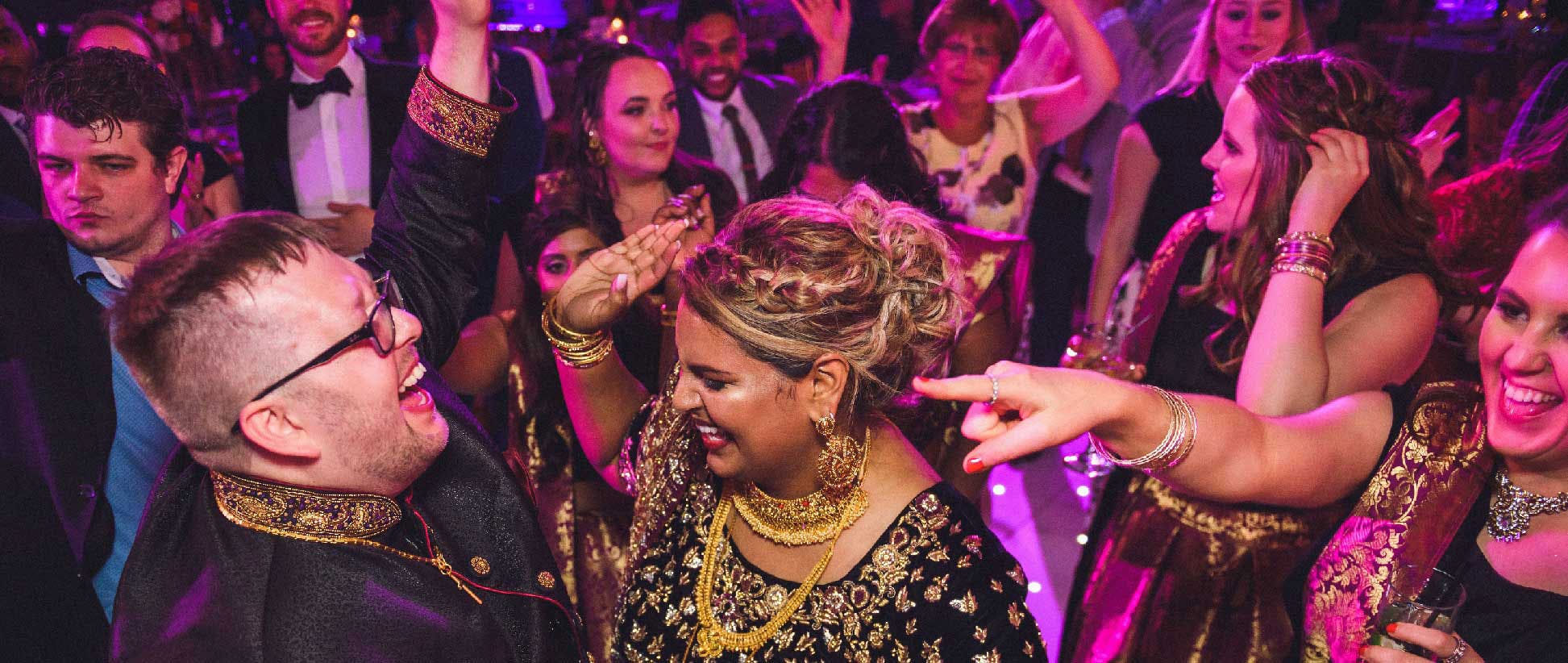 What was something you couldn't live without?
Our must-have was the starlit dance floor. Most weddings have the standard one which is why we wanted something that stood out and added a new element to the decor. The Event Center was perfect in accommodating us.
What was your favorite detail?
It is a pretty close tie between the indoor fireworks and the floral arrangements. They were both eccentric choices and were extremely happy with the way everything turned out.
The Event Center at Rivers Casino Philadelphia was the perfect choice for Visesh and Steven's wedding and there's still time to book yours! With breathtaking views of downtown Philly, catering by the award-winning Hugo's Frog Bar & Chop House, and everything you need to make your day perfectly yours, contact us today to book the wedding of your dreams! (844)-538-3098.
YOU MAY ALSO LIKE...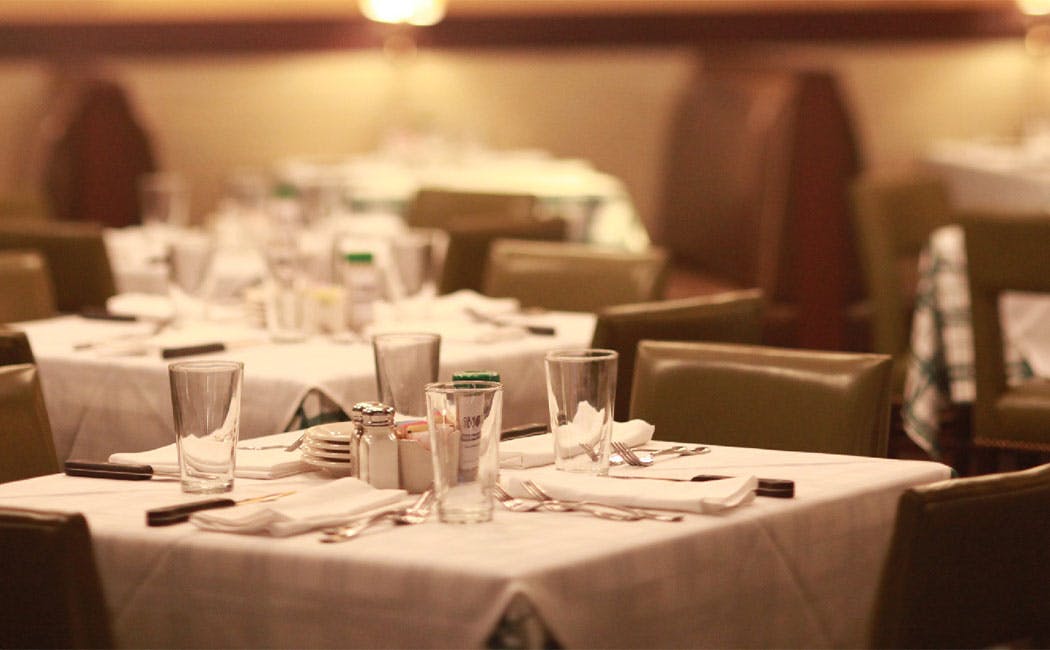 When To Book A Private Dining Room
If you have a special occasion coming up, you owe it to yourself to book a private dining room at Hugo's Frog Bar & C...
Read more