Harbor Jam
2022 Summer Concert Series

HARBOR JAM IS BACK!
Join us for 4 rockin' nights of FREE live music in the Mohawk Harbor Amphitheater this summer! Enjoy the best local food trucks, vendors and more. 
Each night's entertainment kicks-off at 5PM with a DJ, followed by a regional act, and closes with the headliner performance at 7:30PM!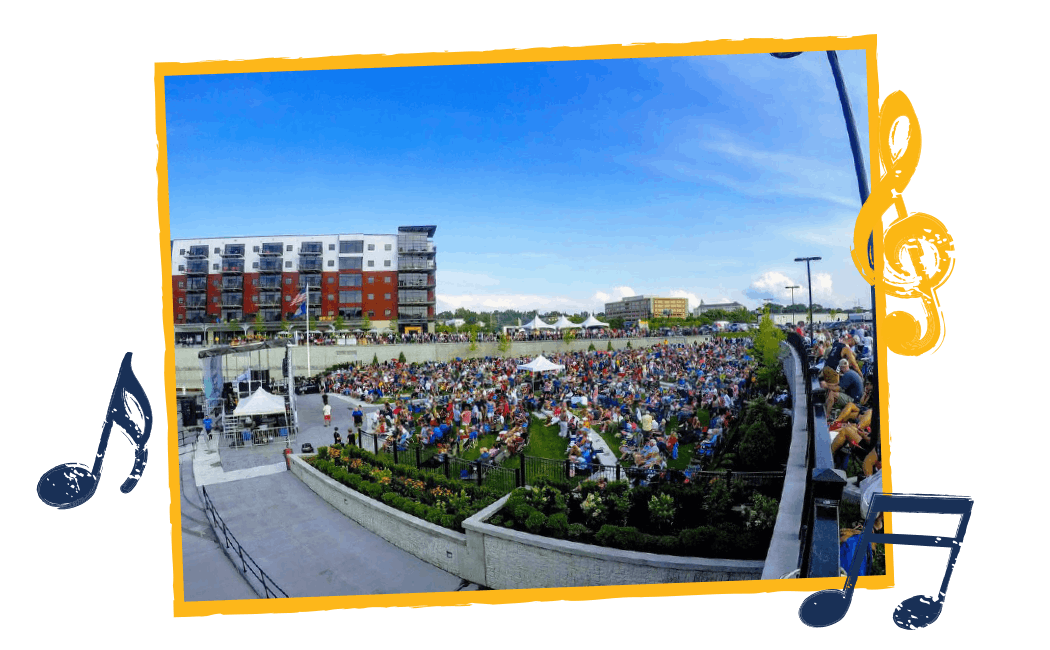 Friday, July 29
BRASS TRANSIT - THE MUSICAL LEGACY OF CHICAGO
With Ten Most Wanted & DJ Ketchup
Sponsored by 99.5 The River
Brass Transit was formed in 2008, its accomplished, award-winning roster intent on paying tribute to Chicago's decades-long, multiplatinum songbook. Since 2008, Brass Transit has toured North America steadily, dazzling audiences with flawless performances and spectacular attention to detail. Hits like Saturday In The Park, 25 or 6 To 4,  If You Leave Me Now, Feelin' Stronger Every Day, and You're The Inspiration have left crowds in awe. Brass Transit will bring you back to the most memorable times of your life. Get ready to sing along!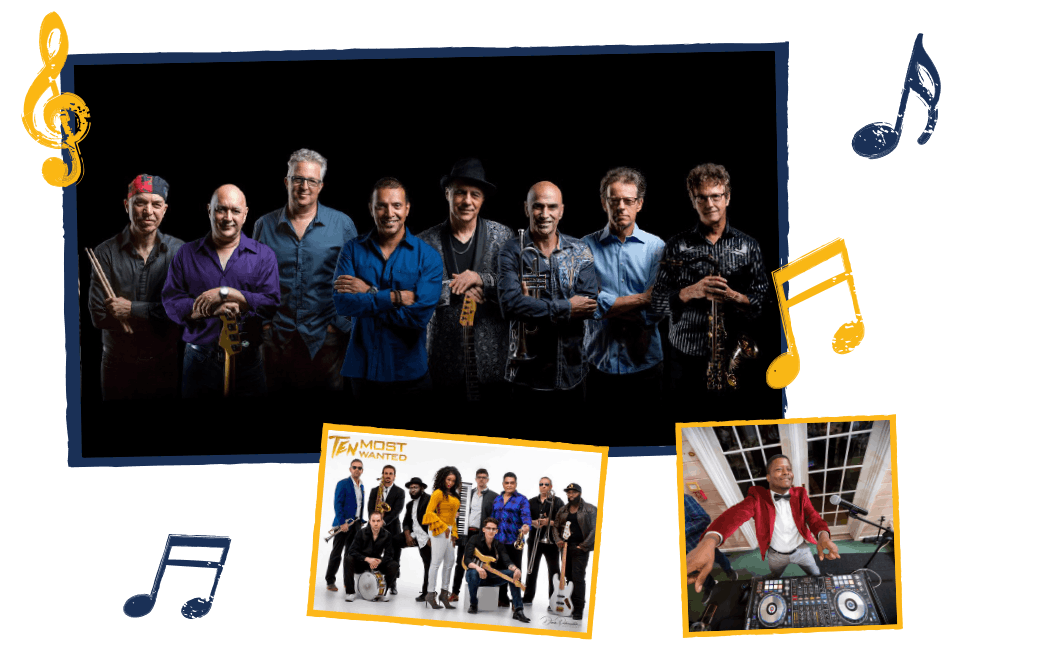 Saturday, July 30
THE LORDS OF 52ND STREET - LEGENDS OF THE BILLY JOEL BAND
With David J & DJ Kevin Richards
Sponsored by 98.3 TRY
The Lords of 52nd Street is one of pop music's most famous bands, having spent over a decade recording and performing alongside Billy Joel. The Lords of 52nd Street-backed Joel on his biggest hits and Grammy award-winning albums and are sure to excite fans with the original piano man's greatest hits, including "Only The Good Die Young," "Movin' Out (Anthony's Song)," "Just the Way, You Are," and more.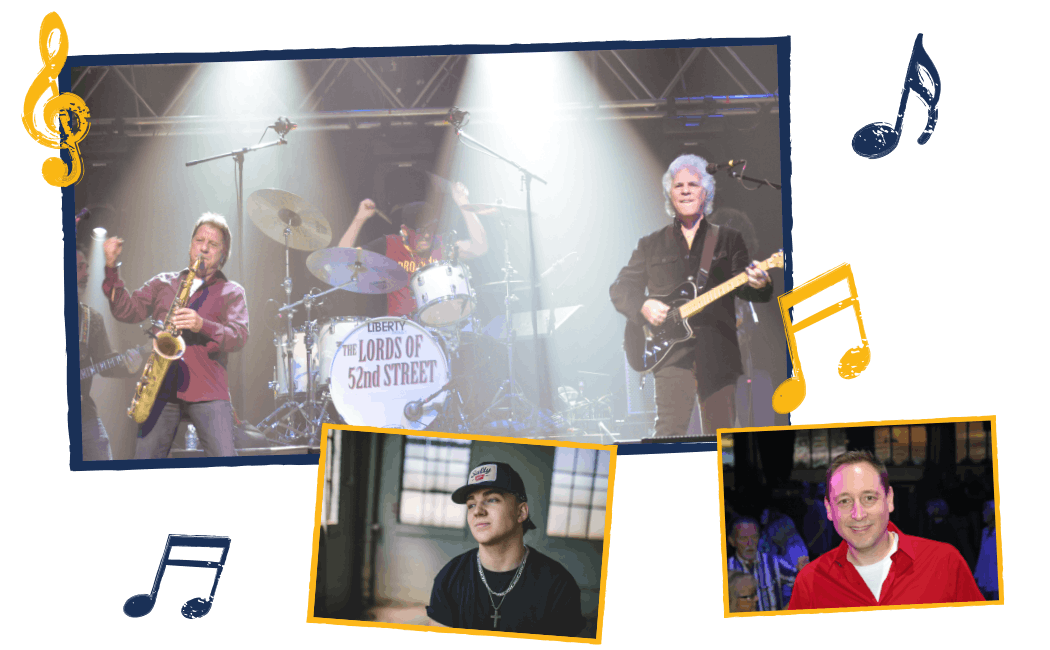 Friday, August 26
JOURNEY - PERFORMED BY SEPERATE WAYS THE BAND
With Skeeter Creek & DJ Jay Pierre
Sponsored by PYX 106
Have you ever wished you could have the authentic Journey experience in the days of the masterful voice of Steve Perry and the supreme musicianship and chemistry of Neal Schon, Jonathan Cain, Ross Valory, and Steve Smith? Are you ready to be taken on a journey like never before? Now is your chance! Separate Ways The Band, the Ultimate Tribute to the music of Journey, truly defies description, featuring five amazing musicians recreating the music of Journey.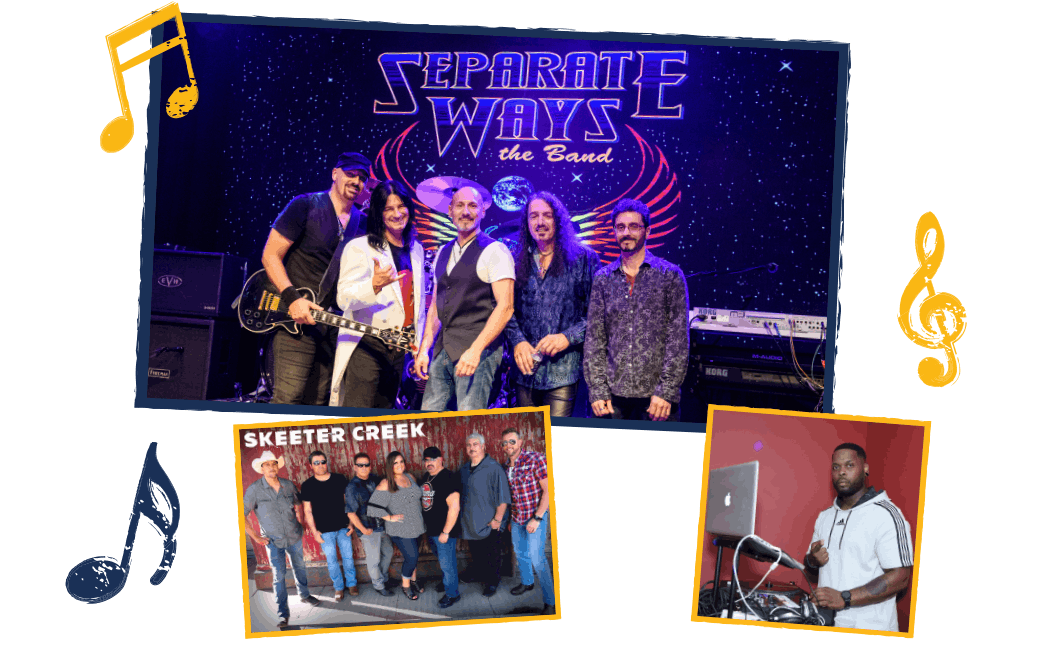 Saturday, August 27
SHINING STAR - A TRIBUTE TO EARTH, WIND & FIRE
With Scars N' Stripes & DJ Ketchup
Sponsored by 99.5 The River
Ten highly talented vocalists and musicians harmoniously join forces to present A TRIBUTE TO EARTH, WIND, AND FIRE, a celebration of the four-decade substantial success, popularity, and resilience of one of the most successful musical stories ever told......
The summer isn't summer without fireworks. Stick around after the show for a special Firework display!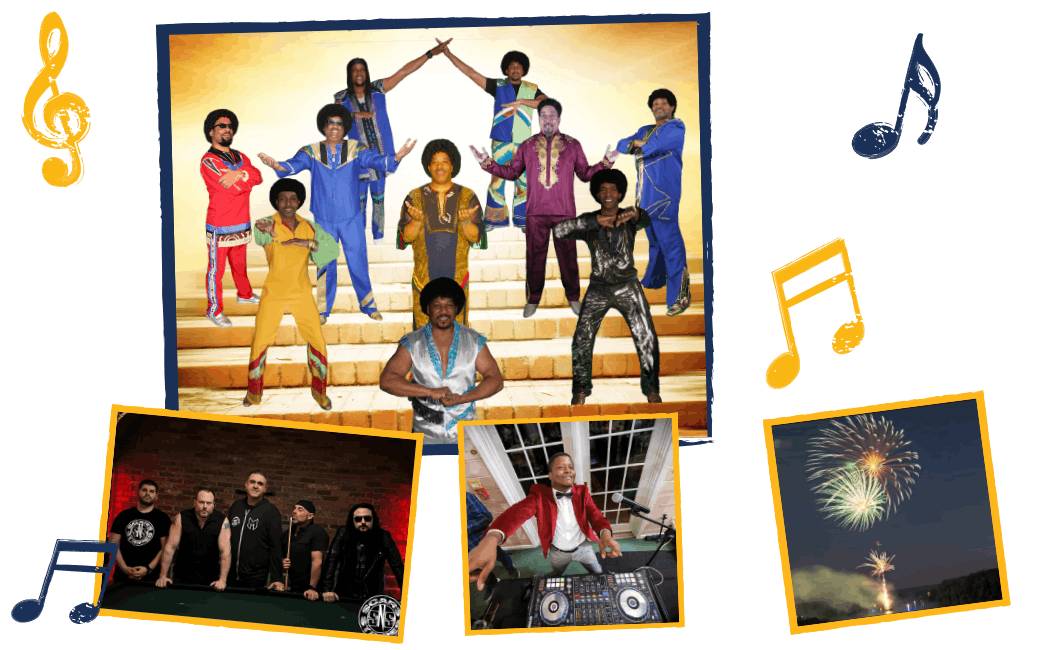 Many thanks to our partners and sponsors!