Larger Than Life
This show has been postponed
This show has been postponed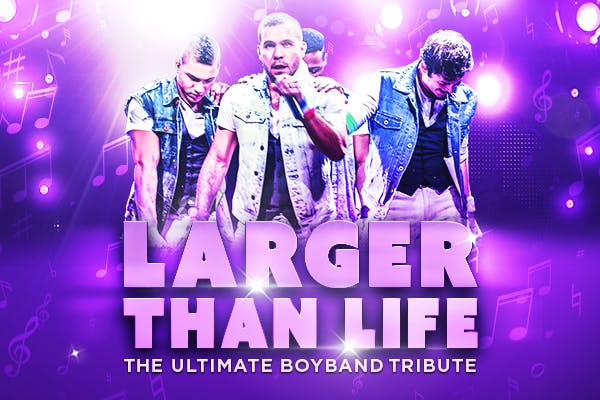 This show has been postponed, a new date will be announced ASAP.
Rush Rewards Exclusive! Pick up your complimentary ticket at the Rush Rewards Center on the day of the show only.
Larger Than Life, started out in NY and it is taking the country by storm. This is the only act of it's kind featuring actual boy band singing, dancing, costumes and that pop look! Larger Than Life will take you back in time with the biggest 90s party since the Backstreet Boys shut down Times Square! Experience this full interactive production that is one of a kind. Performing over 40 Boyband songs by the Backstreet Boys, NSYNC, New Kids On The Block, 98 Degrees, O-Town, Boyz ii Men, LFO, One Direction and many more! And for extra fun the boyz take us way back with hits by The Jackson 5, Temptations, Four Seasons and other classic male groups truly making this The Ultimate Boyband Tribute!
Limit one ticket per Rush Rewards Card. Available on a first-come, first-served basis, while supplies last.