Press
Brian McKnight To Perform At Rivers Casino Philadelphia
Rivers Casino
Press Release
Oct 26, 2021
PHILADELPHIA — Oct. 27, 2021 — Have a holly jolly holiday and enjoy the soothing sounds of Grammy-nominated singer, songwriter, producer and musician, Brian McKnight, when he brings his holiday show to The Event Center at Rivers Casino Philadelphia on Saturday, Dec. 18 at 8 p.m. Tickets are $40 and are on sale now at RiversCasino.com/Philadelphia.
With 19 albums, 30 million copies sold worldwide, numerous chart-topping hits and 16 Grammy Award nominations, McKnight is one of the most iconic names in contemporary music. Over the past 25 years, McKnight has also been the recipient of numerous awards, including the Billboard Songwriter of the Year award, Soul Train Awards and American Music Awards.
"We're thrilled to have Brian McKnight light up The Event Center this December with his amazing show," said Justin Moore, general manager of Rivers Casino Philadelphia. "His incredible vocals and soulful sounds will be sure to get guests in the holiday spirit this December."
McKnight's most notable album, "Back At One," sold over three million copies, launching him to international stardom. Since then, he has been releasing new music and performing nonstop all over the world. McKnight's unique sound and strong falsetto are featured throughout his music and in hits that fans know and love like "Anytime," "Forever" and "I Want You," "Bedtime Stories," "42 (Grown Up Tipsy)," "When I'm Gone" and more.
In addition to being a singer, songwriter and producer, McKnight found success outside of his thriving music career. He starred in the Broadway production of "Chicago" and was also a red-carpet host for Extra! TV. With more than over two decades in the music industry, McKnight has pioneered the contemporary genre and continues to perform his classic songs.
Other performances in The Event Center include rock bands Great White and Slaughter on Friday, Oct. 29; comedian Chuck Nice on Thursday, Nov. 18; jazz performers Najee, Michael Lington and Paul Taylor on Friday, Nov. 26; Philly prankster Ed Bassmaster on Friday, Nov. 5, at 8 p.m.; and comedian Aunt Mary Pat on Wednesday, Dec. 8.
Chuck Nice and Aunt Mary Pat will perform at 7 p.m., and all other shows are at 8 p.m. For tickets and more information, please visit RiversCasino.com/Philadelphia.
In addition to live performances and concerts, The Event Center at Rivers Casino Philadelphia can be reserved for a variety of occasions, including weddings, corporate receptions, seminars, trade shows and more. The space features floor-to-ceiling windows and panoramic views of the Delaware River waterfront and the Ben Franklin Bridge.
###
MEDIA CONTACT:
Jeff Shurilla
For Rivers Casino Philadelphia
215-764-2376 (cell)
[email protected]
YOU MAY ALSO LIKE...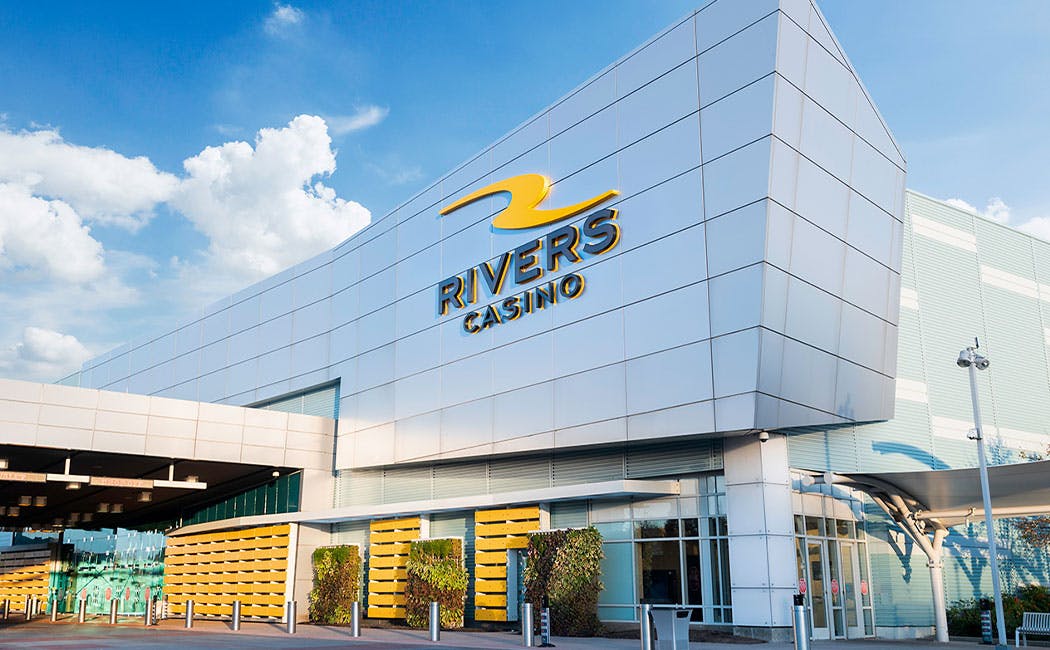 38 SPECIAL TO BRING SOUTHERN ROCK TO RIVERS CAS...
Since 1975, 38 Special has brought its signature Southern sound to over 100 cities a year. The band is kicking off 20...
Read more