Press
Party On The Pier At Rivers Casino Philadelphia On Labor Day Weekend
Rivers Casino
Press Release
Jul 29, 2022
FOR IMMEDIATE RELEASE
PARTY ON THE PIER AT RIVERS CASINO PHILADELPHIA ON LABOR DAY WEEKEND
Fireworks on Sunday, Sept. 4, at 9 p.m., plus live outdoor music from Donna Summer's leading tribute band, family-friendly games, food trucks and more
PHILADELPHIA — July 29, 2022 — Rivers Casino Philadelphia is having a Party on the Pier to celebrate Labor Day on Sunday, Sept. 4, starting at 6 p.m. The event will feature live outdoor music by The Ultimate Donna Summer Tribute performed by Rainere Martin, along with food, fun and fireworks, which will end the night at 9 p.m.
This free, kid-friendly event will also include games, face painting, balloon artists and plenty of free parking.
"Our third Party on the Pier is a great way to celebrate the unofficial end of summer," said Justin Moore, general manager at Rivers Casino Philadelphia. "Live music and amazing fireworks will highlight the Labor Day weekend, and guests will enjoy the party as much as they did when we celebrated Memorial Day and July 4th weekends together."
Party on the Pier with live music and more
With both a live tribute band and a DJ rocking the outside stage, there's entertainment for everyone to enjoy.
6 p.m.: Event begins with a DJ, fun and games, food trucks, and more.
7:30 p.m.: The Ultimate Donna Summer Tribute, performed by Rainere Martin.
9 p.m.: Fireworks will end the evening.
The Ultimate Donna Summer Tribute Performed by Rainere Martin
Blessed by God with the gift of voice and a grandmother who filled her heart with her beautiful songs, Martin learned at an early age that she could use her voice to lift a soul and bring joy to all who hear her sing.
An early focus on R&B ballads and an appreciation for the art and craft of the late Donna Summer, Rainere developed and presented a tribute show featuring many of Donna's favorites. While still a staple of her repertoire, she found that audiences equally enjoy her variety of pop, soft rock and the occasional "torch" song to create the right mood at the right time. Her song list spans six decades, with the appropriate stage presence and performance to match the audience and venue.  
With music in her blood and songs in her heart, Rainere continues to seek out audiences of all ages who enjoy melodies from different eras and appreciate the pioneers and contemporaries who brought them to us. While her song list is ever evolving, Rainere's desire to share her gift with others remains constant. It is this desire that keeps her singing so she can instill the joy of music in others.  
Fireworks viewing, plus food trucks and fun
Enjoy waterfront views of an incredible fireworks display above the Delaware River beginning at 9 p.m. Guests can grab a spot along the riverwalk and enjoy the colorful night sky.
In addition to a live music performance, guests can enjoy a variety of fun family games and activities throughout the day, such as corn hole; giant games of pong, Connect 4 and Jenga; face painting; and a balloon artist.
The day will also feature an array of Philly's local food truck favorites, including Smoke Break BBQ, Southern Style Seafood, Cousins Maine Lobster, Rita's Italian Ice and more. For more information, please visit RiversCasino.com/Philadelphia.
###
MEDIA CONTACT:
Jeff Shurilla
for Rivers Casino Philadelphia
215-764-2376
[email protected]
YOU MAY ALSO LIKE...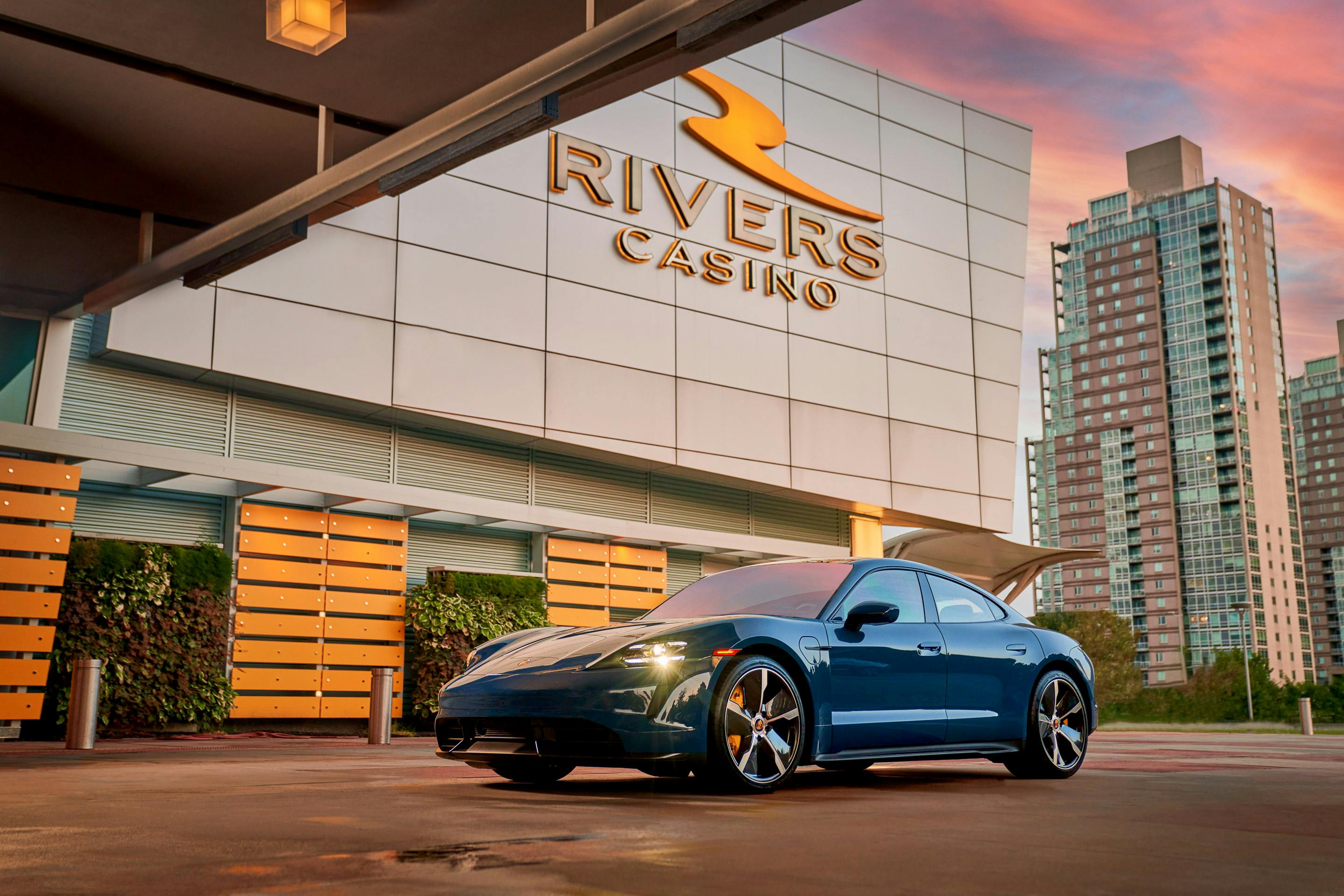 Golden Holiday Season at Rivers Casino Philadel...
Forget about five golden rings — Rivers Casino Philadelphia has your holiday season covered with a $48,000 Gold Bar G...
Read more