Press
RIVERS CASINO PITTSBURGH REOPENS JULY 10 AT 9 A.M.
Rivers Casino
Press Release
Jul 10, 2020
FOR IMMEDIATE RELEASE
RIVERS CASINO PITTSBURGH REOPENS JULY 10 AT 9 A.M.
Indoor Air Quality Upgrade, Mask Mandate, and No Indoor Smoking, Eating or Drinking
PITTSBURGH—July 9, 2020—Following the new order from the Allegheny County Health Department issued on July 8, 2020, Rivers Casino Pittsburgh will resume operations Friday, July 10, 2020, at 9 a.m. The casino will be open weekdays from 9 a.m. to 4 a.m. and around-the-clock starting Thursdays at 9 a.m. until Mondays at 4 a.m.
INDOOR AIR QUALITY UPGRADE: Rivers Casino Pittsburgh has recently upgraded its HVAC system to include airPHX®, a patented technology that continuously disinfects indoor air and eliminates coronavirus on surfaces. Rivers Casino Pittsburgh also features AtmosAirTM, an indoor air quality purification system, that has proven to neutralize coronavirus by more than 99.9%. For more information, visit airphx.com and atmosair.com.
NO SMOKING: There will be no smoking or use of tobacco products, including e-cigarettes, anywhere inside the casino, per the Allegheny County Health Department, the Pennsylvania Department of Health, and the Pennsylvania Gaming Control Board. Designated smoking areas will be available outside.
NO INDOOR DINING OR DRINKING: There will be no indoor dining or beverage service, alcohol or otherwise, per the Allegheny County Health Department. Mian, Rivers Casino's new Asian-cuisine restaurant, and FLIPT, the popular gourmet burger and shake restaurant, will offer takeout menus.
MASK MANDATE: Face coverings must be worn at all times while in the casino—no exceptions, no pulling down. The Rivers Clean Team, Surveillance, and Security—along with all Rivers Casino Pittsburgh personnel, will be monitoring continuously and enforcing full compliance.
All previously announced COVID-19 reopening protocols continue, including property-wide deep cleaning and rigorous sanitizing throughout each day, entry-point temperature checks, Team Member Daily COVID-19 Self-Assessments, and other best practices from the CDC, and state and local health and safety experts. Additional details are available at RiversCasino.com.
"We thank the Allegheny County Health Department for its confidence and for the important work they're doing," said Rivers Casino General Manager Bill Keena. "As a regulated business, we have a natural culture of compliance. We strive daily to meet or exceed all health and safety standards and to adapt quickly as new information becomes available."
###
MEDIA CONTACTS:
Jack Horner
For Rivers Casino Pittsburgh
412-600-2295
[email protected]
Hunter Dougherty
For Rivers Casino Pittsburgh
267-884-2307
[email protected]
YOU MAY ALSO LIKE...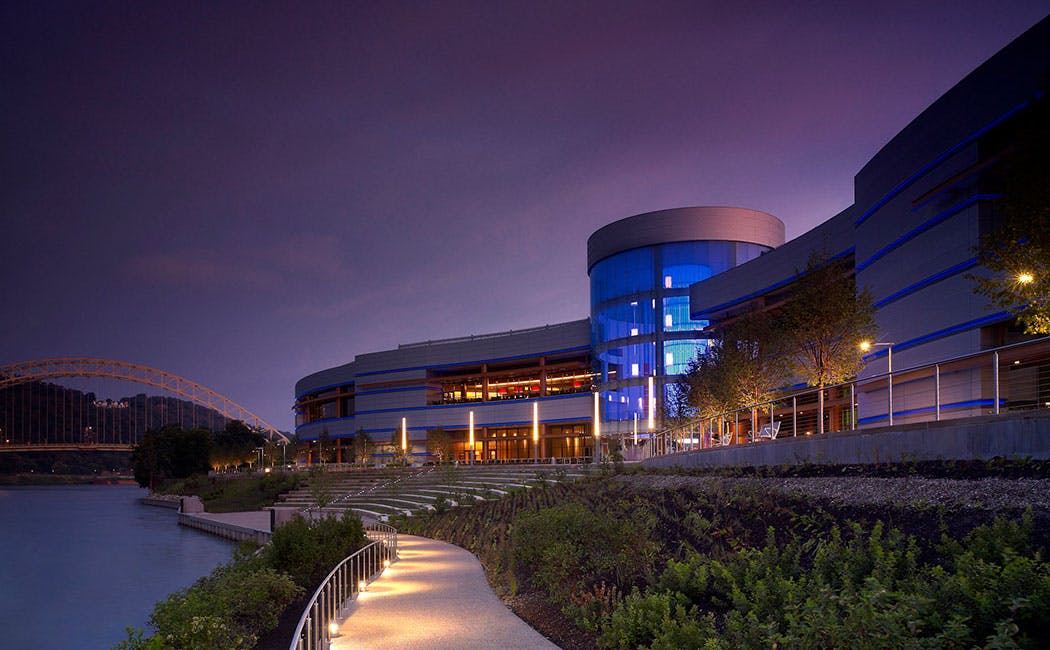 MARTORANO'S PRIME DEBUTS AT RIVERS CASINO PITTS...
Celebrity cook Steve Martorano has opened his first-ever Italian-American Steakhouse concept at Rivers Casino Pittsbu...
Read more