Press
RIVERS CASINO PITTSBURGH ANNOUNCES MARCH PROMOTIONS AND ENTERTAINMENT
Rivers Casino
Press Release
Mar 01, 2023
FOR IMMEDIATE RELEASE
RIVERS CASINO PITTSBURGH ANNOUNCES
MARCH PROMOTIONS AND ENTERTAINMENT
March Mania, Lenten food specials, and more!
PITTSBURGH — March 1, 2023 — If you're feeling lucky this March, head over to Rivers Casino Pittsburgh for the excitement of March Mania, Lenten dining specials, live music, and more.
March Mania
Place your bets and watch every game all in one place — the BetRivers Sportsbook. With the start of the biggest men's college basketball tournament, there's nowhere better to watch the games. Reserve your seat for March 16, 17 or 18 at RiversCasino.com/Pittsburgh. Each purchased ticket comes with an all you can eat lunch and dinner buffet for each of the first three days. Guests must have a ticket to gain entry into the BetRivers viewing area during the above dates. Reservations as well as free seating are also available for March 19, 23, 24, 25 and 26.
BetRivers Sportsbook
The BetRivers Sportsbook now offers an online food ordering system. Guests can scan the bar code next to their seat or table, order their meal, pay by credit card, and it will be delivered to you.
BetRivers Sportsbook kiosks are open 24/7 and writer windows are open during select times. Please visit RiversCasino.com/Pittsburgh for tickets and information for the BetRivers Sportsbook.
Lenten Dining Specials
Enjoy exclusive Lent specials at each of our outlets.
Martorano's Prime — Try one of these dishes every Friday! Shrimp and crab scampi $48: Black tiger shrimp, colossal blue crab, cherry tomatoes, creamy butter sauce, Italian breadcrumbs served over linguine pasta. Jumbo shrimp Francaise $58: Three jumbo shrimp in a light egg batter, colossal blue crab, lemon butter sauce served over mushroom risotto. Make your reservation at RiversCasino.com/Pittsburgh.
Wheelhouse — Fresh fish of the day entrée every Friday. Try a new dish each week!
FLIPT — Fried fish sandwich $11: lettuce, tomato, onion, pickle, Rivers Sauce
Earning Rewards Points just got easier!
Rush Rewards Players Club points are able to be redeemed for Free Slot Play or food and beverage. Platinum Card Members now have a 25% accelerator on rewards points and Black Card Members now have a 50% accelerator on rewards points! For more information, please visit RiversCasino.com/Pittsburgh/Casino/Rush-Rewards.
Rivers Salutes
Rivers Casino invites all veterans and active military to visit the cashier for your exclusive Rivers Salutes card, which can be used for future discounts and offers. Information about our Rivers Salutes program can be found at: RiversCasino.com/Pittsburgh.
Indoor Live Entertainment
Visit Drum Bar, the BetRivers Sportsbook, and Martorano's Prime in March to hear live DJs and bands every weekend. Bands are in Drum Bar on Fridays and Saturdays, 9 p.m. to midnight. DJs are in the BetRivers Sportsbook booth Thursdays from 6 p.m. to midnight and Fridays and Saturdays from 7 p.m. to 2 a.m.
Drum Bar Bands — Velveeta: March 3; Bill Toms: March 4; Old Skool: March 10; Jeff Jimerson: March 11; The Delaneys: March 17; Booze Brothers: March 18; Artistree: March 24; Jukebox: March 31
Sportsbook/Floor DJs — DJ Hypnotyza: March 2; TJ the DJ: March 3, 11, 17, 25 & 31; DJ Cake: March 4, 16, 18 & 23; DJ Michael Joseph: March 9 & 24; DJ Digital Dave: March 10 & 30
Upcoming Ticketed Shows
KC and The Sunshine Band — KC and The Sunshine Band, known for their multi-platinum hits like "Get Down Tonight," "That's The Way (I Like It)" and "(Shake, Shake, Shake) Shake Your Booty," brings their unique pop-funk sound for not one, but two epic nights in The Event Center at Rivers Casino Pittsburgh on Friday, March 10, and Saturday, March 11. Both shows begin at 7 p.m. Tickets are on sale now and start at $29.
Skid Row & Warrant — Skid Row and Warrant, best known for their respective hits "Youth Gone Wild" and "… Cherry Pie" are teaming up to bring their joint upbeat rock-n-roll show "The Gang's All Here" to Rivers Casino Pittsburgh on Friday, April 14, 2023, at 7 p.m. Tickets are on sale now and start at $29.
Gaming Promotions
Rush Table Zone — Enjoy $5 Blackjack, Roulette and the newly added, Craps at one of our 55 electronic Table Games with a live dealer. Area is open daily.
$10,000 Jackpot Drawings — Guests who win a taxable jackpot on a slot machine beginning at 7:51 p.m. on Feb. 22 will receive an entry for the $10,000 Jackpot Drawings on Wednesday, March 29, at 6 p.m. and 8 p.m. At each drawing, 10 guests will be selected to win a share of $5,000 in Free Slot Play.
New Member Offer — During the month of March, any guest who signs up for a Rush Rewards Players Club Card will receive their choice of $5 Free Slot Play, $5 Dining Offer or $10 Match Play. Stop by the cashier to sign up today.
Poker Room Highlights
March High Hands — Rivers Casino Pittsburgh will be running a high-hand promotion every Sunday, Monday and Tuesday from 11 a.m. to 2 a.m. and Thursdays 11 a.m. to 4 a.m. Players with a winning high hand at qualifying tables will win cash during select times.
Social Media
Twitter Tuesday — All guests using #RiversTuesday on Twitter will be entered into a drawing. One random winner will be selected each week to win $50 in Free Slot Play.
Wheelhouse Wednesday — All guests will be asked to "like" the Wheelhouse Wednesday Instagram photo for their chance to win. One winner will be randomly selected each week to win a $50 food voucher.
###
ABOUT RIVERS CASINO PITTSBURGH: Rivers Casino Pittsburgh, located on the city's North Shore and open 24/7, is one of Western Pennsylvania's premier gaming and entertainment destinations. Rivers offers over 2,300 slot machines, 95 table games, 55 hybrid gaming seats, and a 30-table poker room—which holds the record for the largest Bad Beat Jackpot in U.S. history (over $1.2 million). Home of BetRivers Sportsbook, Pittsburgh's first and only licensed sportsbook, Rivers is the spot for any and all sports fans and bettors. Other amenities include a diverse lineup of eight distinct bars and restaurants, including Martorano's Prime, the Italian-American steakhouse by celebrity cook Steve Martorano, and a 25,000 square foot, second-level Event Center that hosts concerts, weddings, and more. Guests of The Landing Hotel adjacent to the casino have immediate access to the gaming floor. For additional information and current offerings, please visit RiversCasino.com/Pittsburgh.
MEDIA CONTACT
Hunter Dougherty
For Rivers Casino Pittsburgh
267-884-2307
[email protected]
YOU MAY ALSO LIKE...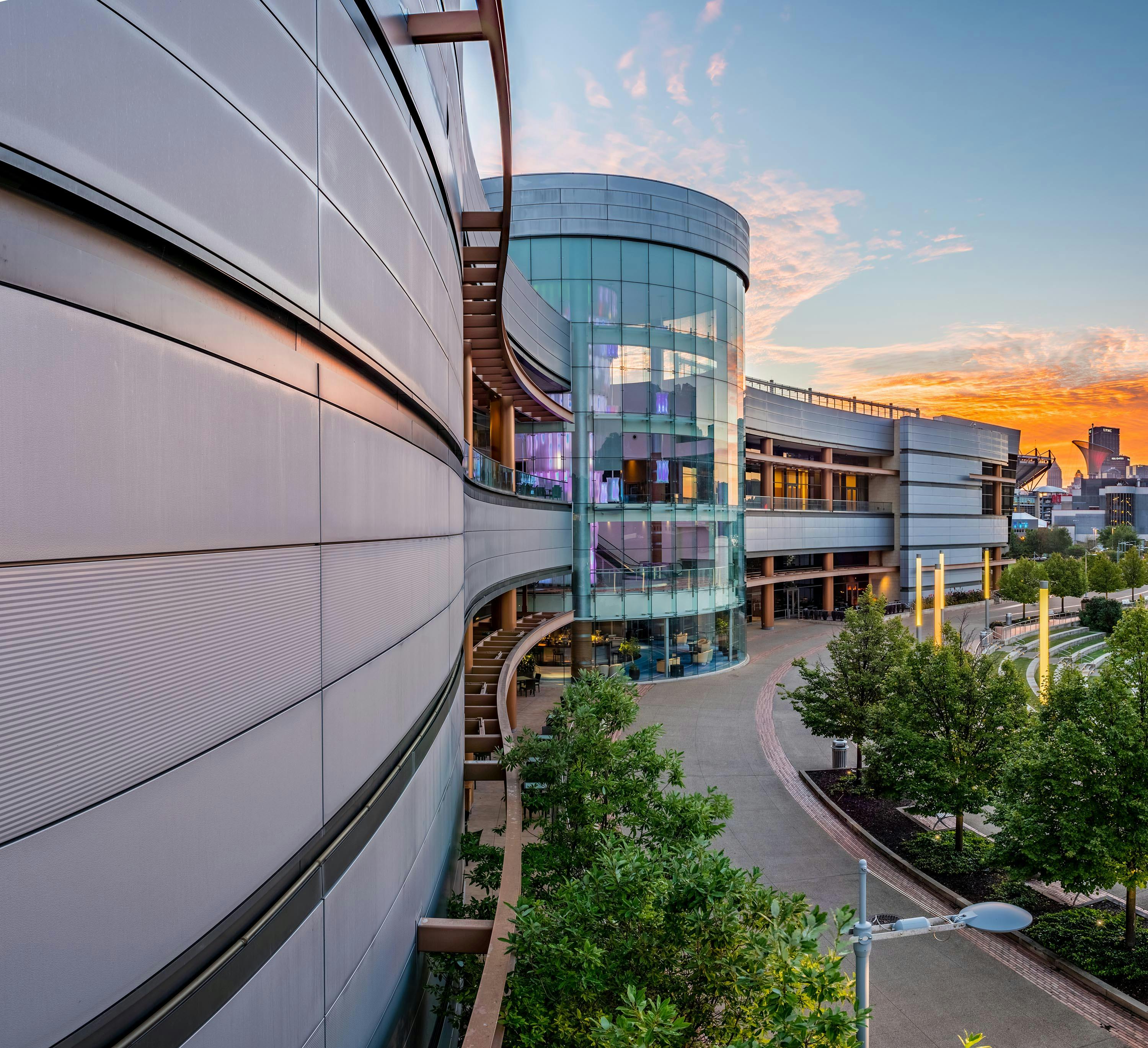 RIVERS CASINO PITTSBURGH MAKES $4.2 MILLION PAY...
Rivers Casino Pittsburgh and the Sports & Exhibition Authority of Pittsburgh and Allegheny County (SEA) announced tod...
Read more