Press
NFL SEASON AND NEW REWARDS PROGRAM KICK OFF AT RIVERS CASINO PITTSBURGH'S BETRIVERS SPORTSBOOK
Rivers Casino
Press Release
Sep 09, 2020
FOR IMMEDIATE RELEASE
NFL SEASON AND NEW REWARDS PROGRAM KICK OFF AT
RIVERS CASINO PITTSBURGH'S BETRIVERS SPORTSBOOK
Standout Sportsbook rewards and promotions offered in time for NFL season
PITTSBURGH — Sept. 9, 2020 — Place a bet, earn comps! Just before the NFL season kicks off, Rivers Casino Pittsburgh is excited to highlight its brand-new rewards program that's unmatched in Pennsylvania. While using their Rush Rewards Players Club Card, sports fans who accumulate $1,000 in bets will earn $5 comp points to be used throughout the casino.
The comp program is available for all sports, including every NFL game in the 2020 season, beginning with the first game on Thursday, Sept. 10. Weekend betting options also include the NHL and NBA playoffs, and a full slate of MLB games. BetRivers Sportsbook will be showing every available NFL, NHL, NBA and MLB game for the remainder of the year. Writer windows are open during select times, and kiosks are available during regular casino hours.
"We listened to our players who want to build points when making bets, similar to the rewards they earn while playing slots and at table games," said André Barnabei, vice president of gaming at Rivers Casino Pittsburgh. "All of us at Rivers Casino are looking forward to another successful fall season for our hometown teams."
After placing bets and accumulating points, Rush Rewards Club Members can customize how the comps are redeemed. Choices include Free Slot Play or complimentary dining at one of Rivers Casino's restaurants.
For up-to-the-minute BetRivers Sportsbook hours, please visit RiversCasino.com/Pittsburgh.
Football Viewing Parties
Every Sunday starting at noon in The Event Center, guests can view the 1 p.m. and 4 p.m. NFL games on four 275" screens. Food and beverage, including soft pretzels, walking tacos, chicken wings, and Nathan's Famous all beef hot dogs, will be available for purchase. The viewing parties will be on a first come, first served basis.
Over $100,000 Perfect Pick Weekly Challenge at Rivers Casino Pittsburgh
Now through Sunday, Jan. 3, guests at Rivers Casino can earn weekly entries on slots and table games or at the BetRivers Sportsbook to pick the winners of that week's NFL games. If a guest selects all of the correct winners, they will win the Progressive Top Cash Prize, which will grow by $7,000 each week if it isn't won.
Second Annual Pro Football Pick 'Em Contest for BetRivers.com & PlaySugarHouse.com
BetRivers.com and PlaySugarHouse.com are thrilled to once again offer the online Pro Football Pick 'Em contest in Pennsylvania with a guaranteed $500,000 in cash prizes. Here's how the contest works:
Every week during the NFL season, players can pick the winners of both the Sunday and Monday pro football games. Whoever picks the most winners at the end of the season will collect the guaranteed $125,000 first-place prize and 499 additional winners will be paid out cash. The top weekly scorer on each site will earn $2,500 every week. All of the money collected goes directly into the prize pool, resulting in an unparalleled 100% payback rate on all entry fees. In addition, the entrant with the most incorrect picks throughout the season will receive a $2,500 payout.
For full details and rules on this promotion, please visit BetRivers.com or PlaySugarHouse.com.
For more information on all gaming promotions, visit RiversCasino.com/Pittsburgh.
###
MEDIA CONTACT:
Hunter Dougherty
For Rivers Casino Pittsburgh
267-932-8760, ext. 307
267-884-2307 (cell)
[email protected]
YOU MAY ALSO LIKE...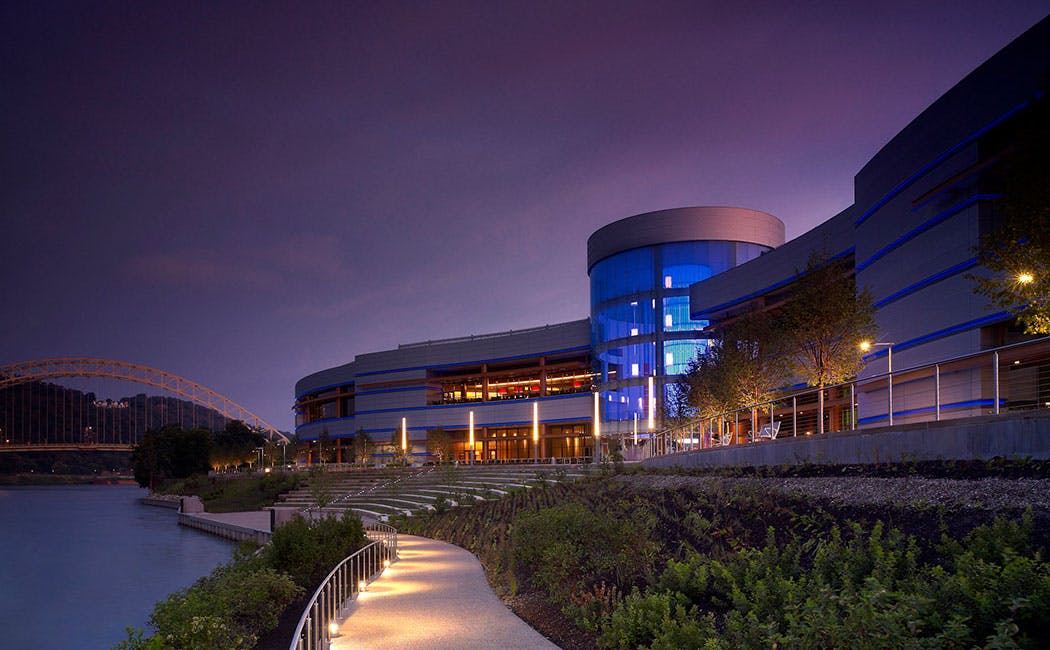 THIS APRIL, RIVERS CASINO PITTSBURGH MOVES TO 7...
Effective April 4, Rivers Casino Pittsburgh's maximum occupancy limit increases to 75 percent, as does the indoor din...
Read more