Press
Tower Of Power To Bring Soul To Rivers Casino Philadelphia
Rivers Casino
Press Release
Mar 07, 2023
FOR IMMEDIATE RELEASE
TOWER OF POWER TO BRING SOUL TO RIVERS CASINO PHILADELPHIA
Legendary R&B and funk band will perform May 26 in The Event Center
PHILADELPHIA — March 7, 2023 — Iconic R&B and funk band Tower of Power, known for its brass-driven hits such as "What Is Hip?" and "So Very Hard to Go," will perform at Rivers Casino Philadelphia on Friday, May 26, at 8 p.m. Tickets for The Event Center performance start at $59 and go on sale Friday, March 10, at 10 a.m.
Tower of Power is celebrating 55 years of delivering groovy, jazz-infused funk ballads since its Oakland origination. The band's debut album, "East Bay Grease," was released in 1970 and marked its signature funk-rock sound. Two years later, Tower of Power's album "Bump City" was a hit on both the Billboard 200 and the R&B Albums charts and included "You're Still a Young Man" and "Down to the Nightclub."
"We're thrilled that Tower of Power is bringing its powerful sound and high-energy show to The Event Center," said Justin Moore, general manager of Rivers Casino. "Our guests will enjoy the funk and soul they've performed for more than 50 years."
From creating countless original hit classics to backing music icons like Otis Redding, Elton John, Santana, the Grateful Dead, John Lee Hooker, Aerosmith, Bonnie Raitt and more, Tower of Power has solidified itself as a staple of the R&B genre.
Tower of Power is part of The Event Center's upcoming entertainment, which is scheduled as follows:
3/18: The Clairvoyants
3/24: Yesterday — The Beatles Tribute Dinner Show (endorsed by Sir Paul McCartney)
3/25: Ohio Players
4/14: Stokley
4/29: Marlon Wayans
5/12: Peabo Bryson
5/19: Sal Valentinetti
5/26: Tower of Power
6/16 & 6/17: Jeffrey Osborne
For tickets and more information, please visit RiversCasino.com/Philadelphia.
###
MEDIA CONTACT:
Jeff Shurilla
for Rivers Casino Philadelphia
215-764-2376
[email protected]
YOU MAY ALSO LIKE...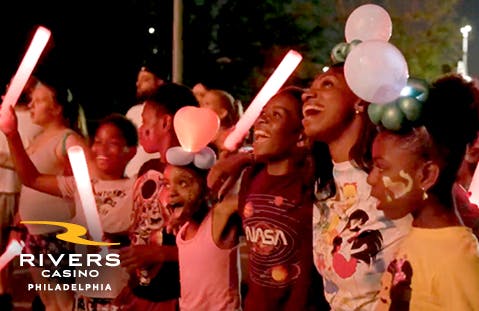 Party On The Pier At Rivers Casino Philadelphia...
Rivers Casino Philadelphia is celebrating the Independence Day weekend with a bang at its Party on the Pier on July 2...
Read more