Press
Rivers Casino Philadelphia Announces September Promotions And Entertainment
Rivers Casino
Press Release
Sep 01, 2022
FOR IMMEDIATE RELEASE
RIVERS CASINO PHILADELPHIA ANNOUNCES SEPTEMBER PROMOTIONS AND ENTERTAINMENT
Summer turns to fall at Philly's first casino with Labor Day celebrations, free live concerts, gaming specials and more
PHILADELPHIA — Sept. 1, 2022 — Hold on to the last bits of summer and gear up for fall with plenty of fun at Rivers Casino Philadelphia. Celebrate September with a Labor Day Party on the Pier and free performances from Chingy & DJ Jazzy Jeff on the Jack's Bar + Grill stage, or try your hand at various gaming promotions. Guests can also enjoy the start of pro football season with special BetRiver Sportsbook offerings and gameday food and drink specials. These highlights and more are available all month long at Rivers Casino.
Events and Entertainment
The Event Center stage continues to host a diverse performance lineup. Tickets are on sale at RiversCasino.com/Philadelphia.
Kathy Sledge of Sister Sledge – Friday, Sept. 2 at 8 p.m.
Kathy Sledge of Sister Sledge, a Renaissance woman, is the lead singer and signature voice of Sister Sledge's biggest hits. The lyrics to "We Are Family" were inspired by the real-life dynamic between the four sisters and propelled them to worldwide fame. Tickets are on sale now starting at $29.
Chingy – Saturday, Sept. 3 at 8 p.m.
Bask in the nostalgia of early 2000s rap music and get ready to "swing your hips and let down your hurr" when Chingy brings the party to Rivers Casino Philadelphia.
For no cost, guests can enjoy all the Billboard hits that catapulted Chingy to success. If you're in the mood for a night of good music and good times, head to the Jack's Bar + Grill stage on Sept. 3.
Labor Day Weekend Party on the Pier – Sunday, Sept. 4 at 6 p.m.
Rivers Casino Philadelphia will celebrate Labor Day by hosting a Party on the Pier on Sunday, Sept. 4, starting at 6 p.m. The event will feature a live performance from Donna Summer's leading tribute band. Guests can celebrate with free swag, food trucks and fireworks to close out the night.
This free, family-friendly event will also include games, face painting, balloon artists and plenty of free parking. With this event's live music, dancing and waterfront views accompanied by fireworks, guests are in for a real treat.
DJ Jazzy Jeff – Saturday, Sept. 17 at 10 p.m.
Get ready for a free, fun, "flipped, turned upside down" night when West Philadelphia native DJ Jazzy Jeff continues his residency at Rivers Casino Philadelphia.
Guests will be dancing to Jeff's energetic mix of classics, chart-topping hits and more when he takes over the Jack's Bar + Grill stage for a free show on Sept. 17.
Southside Johnny & The Asbury Jukes – Saturday, Sept. 24 at 8 p.m.
Southside Johnny and the Asbury Jukes emerged from the New Jersey shore scene in 1974 and carried over a significant influence from Bruce Springsteen & the E Street Band. The band is well known for high-energy shows and no-holds-barred songs, including "I Don't Wanna Go Home," "Havin' a Party," and "This Time It's For Real." Tickets are on sale now starting at $19.
Legs N' Eggs Drag Brunch — Sunday, Sept. 25, at 1 p.m.
From the creators of Aunt Mary Pat, SoulJoel Productions presents Legs N' Eggs, hosted by Miss Troy. Through the artists' multiple costume changes, guests will enjoy performances by look-alike Britney Spears, Mariah Carey, Whitney Houston and more.
The breakfast menu features bottomless mimosas and Bloody Marys, eggs, sausage, French toast, potatoes, juices, and coffee and tea. Guests will enjoy cabaret-style seating at their own dedicated tables. This recurring event is on the fourth Sunday of every month. Tickets are on sale now for $45.
Aunt Mary Pat – Wednesday, Sept. 28 at 7 p.m.
Aunt Mary Pat first came onto the scene in early 2018 through a viral video after the historic Birds Super Bowl win! Since then, she's performed more than 100 unique shows for thousands of people.  In early 2019, after a successful Kickstarter campaign, she released her debut comedy album "Talk of the Township." Tickets are on sale now starting at $20.
Jack's Bar + Grill Live Music
Guests can move and groove to live entertainment on Fridays and Saturdays in September from 8 p.m. to midnight. Guests can also enjoy Young at Heart '60s & '70s on select Wednesdays in September from 2 p.m. to 6 p.m. and Sing Like a Star Live Band Karaoke every Thursday in September from 6 p.m. to 10 p.m.
Jack's Stage Lineup
Friday, Sept. 2: The Gentlemen of Soul LSM
Saturday, Sept. 3: Chingy
Sunday, Sept. 4: Coast 2 Coast
Friday, Sept. 9: FM Band
Saturday, Sept. 10: U2TOPIA
Saturday, Sept. 17: DJ Jazzy Jeff
Saturday, Sept. 24: Radio Petty
Wednesday, Sept. 28: Young at Heart Live Music from Soul Cruisers
Friday, Sept. 30: Coast 2 Coast
Thursdays, Sept. 1, 8, 15, 22 and 29: Sing Like a Star Live Band Karaoke
Promotions, Contests and Sweepstakes
$88,000 River of Clubs Sweepstakes — All Rush Rewards members can earn entries on slots and tables from Thursday, Sept. 1, at 6 a.m. until Saturday, Sept. 24, at 9:45 p.m. To be eligible for prizes, guests must activate their entries each Friday and Saturday from 7:00 p.m. to 9:45 p.m. Five winners will be selected to choose an envelope from the River of Clubs board at both 8 p.m. and 10 p.m. Prizes range from $250 to $2,500 in cash and Free Slot Play. The progressive prize will start at $2,000, increasing by $100 for each card drawn. If an envelope reveals a club, the player will receive the current progressive cash prize. The progressive prize may only be won once per weekend. Once the club is selected, the progressive prize will restart at $2,000 the following Friday or Saturday.
September Jackpot Sweepstakes — Every day in September, any Rush Rewards member who hits a jackpot valued at $1,200 or higher will earn one entry into the September Jackpot Sweepstakes. On Friday, Sept. 30, at 6 p.m. and 8 p.m. five winners in each drawing will be randomly selected to win $1,000 in cash.
Mian Play & Earn Food Voucher — On Mondays in September all Rush Rewards Members who play an Asian Table Game or Dynasty game with their Rush Rewards card can earn a $15 food voucher to Mian. To qualify, Rush Reward members must play with their Rush Rewards card for at least one hour at any Asian Table Game and/or Dynasty game.
Young at Heart — On Wednesdays in September from noon to 8:00 p.m. all Rush Rewards Members ages 50 and older can swipe their player's card at a Rush Rewards kiosk to win free swag or Free Play.
Young at Heart: Jack's Bar + Grill — Young at Heart members ages 50 and older will receive unlimited soup and salad for $9.99 at Jack's Bar + Grill on Wednesdays in September.
Play 2 Earn Bonus Extreme – As Rush Rewards Members play on any slot machines for a certain amount of time, they will earn a "bonus" of Free Slot Play on their player's card. Based on the guest's play and card level, Rush Rewards Members can play on any of the slot machines and earn an amount of Free Slot Play.
For more details on promotions, contests and sweepstakes, please visit RiversCasino.com/Philadelphia.
Dining and Drink Offerings
Rita's Italian Ice & Frozen Custard — At Rita's first casino location, guests can buy two quarts of Italian ice and get one quart free in September. Guests can enjoy "Ice Custard Happiness" at Rivers Casino daily from 11 a.m. to 11 p.m.
Mian — Mian is featuring a gray sole and tofu entrée for $25 with gray sole fish, tofu, snow peas, carrots and ginger in a light brown sauce, and a Vietnamese beef entrée for $33 with wok-seared beef filet cubes with onions, peppers, black pepper and butter. Cash and credit cards will be accepted for payment. Mian is open Monday through Thursday from noon to midnight and Friday through Sunday from noon to 2 a.m.
Jack's Bar + Grill — Jack's opens daily at noon throughout September; the restaurant closes at 10 p.m. Sunday through Thursday and at 11 p.m. Friday and Saturday, with the bar staying open until 2 a.m. Fridays and Saturdays. Guests can enjoy live music on Fridays and Saturdays from 8 p.m. to midnight. 
September Specials
Young at Heart — All-you-can-eat soup and salad, Wednesdays from noon to 8 p.m., for $9.99 (50 and over) or $12.99 (under 50).
Food delivery from Jack's Bar + Grill menu to the Sportsbook Fridays, 4 p.m. - 10 p.m.; Saturdays and Sundays, noon - 10 p.m.
Football Specials, available in the BetRivers Sportsbook, Jack's Bar and Jack's Restaurant (dine-in only) from Sundays 1 p.m. - 8 p.m.
1-pound chilled, easy peel shrimp - $16
All-you-can-eat chips & salsa - $15
Pretzel bites basket - $12
Happy Hour, Tuesdays and Thursdays — 6 p.m. to 8 p.m.
$7 select appetizers:
Onion Ring Tower
Bang Bang Shrimp
Philly Egg Rolls
Pierogies
$2 Miller Lite cans
$3 frozen drinks
Geno's Steaks — Philly's iconic cheesesteak spot is serving up a variety of sizzling steaks and hearty hoagies, all made with carefully selected fresh ingredients. During the month of September, guests can get a Milano sandwich for $13. Geno's is open from noon to 11 p.m. daily.
For complete menus and additional information, please visit RiversCasino.com/Philadelphia.
BetRivers Sportsbook
The BetRivers Sportsbook is the place to watch and wager on all the September sports action. Guests can play Home Field Advantage: Spin to Win when the Birds host Minnesota on Monday, Sept. 19 at 8:30 p.m. Sports bettors who place qualifying game-day bets can enter the contest for a chance to win Free Play, cash and two tickets to a Birds home game.
Also, guests can have Jack's Bar + Grill menu items delivered right to their seat for the Birds' Monday night game. The restaurant's full menu will be available in the sportsbook and includes game-day favorites like Liberty Bell pretzels, chicken wings and loaded nachos. Menu service in the sportsbook also will be available every Friday, Saturday and Sunday.
Boxing will be on the big screens twice in September. Andy "The Destroyer" Ruiz takes on hard-hitting contender Luis "King Kong" Ortiz in a heavyweight fight on Sunday, Sept. 4, while Canelo Alvarez and Gennadiy "GGG" Golovkin fight for the undisputed super middleweight title on Saturday, Sept. 17. The sportsbook TV broadcasts for both fights begin at 9 p.m.
The sportsbook features 33 kiosks that are open 24/7 throughout the casino and writer windows are open during select times. 
Rivers Poker Room
The Rivers Casino Philadelphia Poker Room features $235,000 in high-hand and hot seat promotions, including $500 every 30 minutes on Thursdays, Fridays and Sundays at select times in September. There's also $20,000 up for grabs during September's Wild Wednesday drawings. Philly's first poker room is open 24/7 and features the following tournaments:
Mystery Rush — $200,000 Guaranteed 
Sept 28-Oct. 2:
Day 1A (Wednesday, Sept. 28 at 6:15 p.m.)
Day 1B (Thursday, Sept. 29*)
Day 1C (Friday, Sept. 30*)
Day 1D (Saturday, Oct. 1*)
Day 2 (Sunday, Oct. 2*)
$560 entry (registration closes before the start of Level 13, ~6.5 hours after start time)
30K starting stack, 30- and 40-minute levels
Mystery bounties ranging from $1,000 to $25,000 begin on Day 2
              *Play for Days 1B-D and Day 2 begins at 11:15 a.m.
$125 Mystery Rush Satellite (Green Chip Bounty) — 5 Seats Guaranteed
Tuesday, Sept. 27, at 11:15 a.m. and 7:15 p.m.
Senior Event (ages 50+), $25,000 Guaranteed
Saturday, Sept. 17, at 11:15 a.m.
$300 entry (registration closes at the start of level 10, approximately 4:15 p.m.)
30K starting stacks
30-minute levels
Weekly Poker Tournaments
Weekly no-limit Texas Hold'em poker tournaments continue in August with the following schedule:
Sundays, 11:15 a.m. — $230 Deep Stack NLH ($10,000 guarantee)
Mondays, 7:15 p.m. — $130 NLH, Double Green Chip Bounty ($4,000 guarantee)
Tuesdays*, 1:15 p.m. — $100 NLH ($2,500 guarantee)
Wednesdays*, 10:15 a.m. — $50 NLH (Seniors, 50+)
Wednesdays*, 7:15 p.m. — $130 NLH ($5,000 guarantee)
Saturdays, 10:15 a.m. — $65 (Beginners)
Saturdays, 1:15 p.m. — $160 Deep Stack NLH ($5,000 guarantee)
*Tournaments on Sept. 27 and Sept. 28 are replaced by Mystery Rush events.
Wild Wednesday $1,000 Drawings* — Every Wednesday in September, guests can win $1,000 at noon, 2:30 p.m., 5 p.m., 7:30 p.m. and 9 p.m. Poker players will earn one Wild Wednesday entry for every three hours of cash games played from midnight Sunday to 6 a.m. Wednesday each week.
*Guests must activate entries on the day of the drawing and be in the poker room to claim their prize.
$300 Friday Hot Seats — On certain Fridays in September (Sept. 2, Sept. 9, Sept. 16 and Sept. 30), guests can win $300 every 15 minutes from noon to 5 p.m.
Daily High Hands — Rivers Casino's daily high-hand promotions total more than $200,000 and range from $250 to $500 every 30 minutes at select times.
Bad Beat Jackpot — The $50,000 Bad Beat Jackpot runs 24/7, with a current minimum qualifier of quad 10s.
Employment Opportunities and Rivers Gives
Rivers Casino Is Hiring
Rivers Casino hosts walk-in interviews for part-time and full-time positions every Wednesday from 10 a.m. to noon.
Available career opportunities include roles in security, table games, slots, food and beverage, operations, paid dealer school, and more. Visit the casino careers page on the website at www.riverscasino.com/philadelphia/careers for more information regarding positions and benefits, which include medical and dental plans, 401(k), paid time off, tuition reimbursement, and more.
Rivers Gives
Rivers Gives is a unique community relations program and steadfast commitment by the casino that includes having Team Members volunteer service hours in the Fishtown neighborhood and surrounding areas. Guests can join Rivers Gives in supporting monthly initiatives that benefit local nonprofits through donation options when cashing their gaming tickets.
The monthly and quarterly organization recipients are as follows:
September: Congreso de Latinos Unidos
Q3 2022: Police Athletic League
Rivers Casino continues to follow all city, state, and CDC health and safety protocols.
###
MEDIA CONTACT
Jeff Shurilla
For Rivers Casino Philadelphia
215-764-2376 (cell)
[email protected]
YOU MAY ALSO LIKE...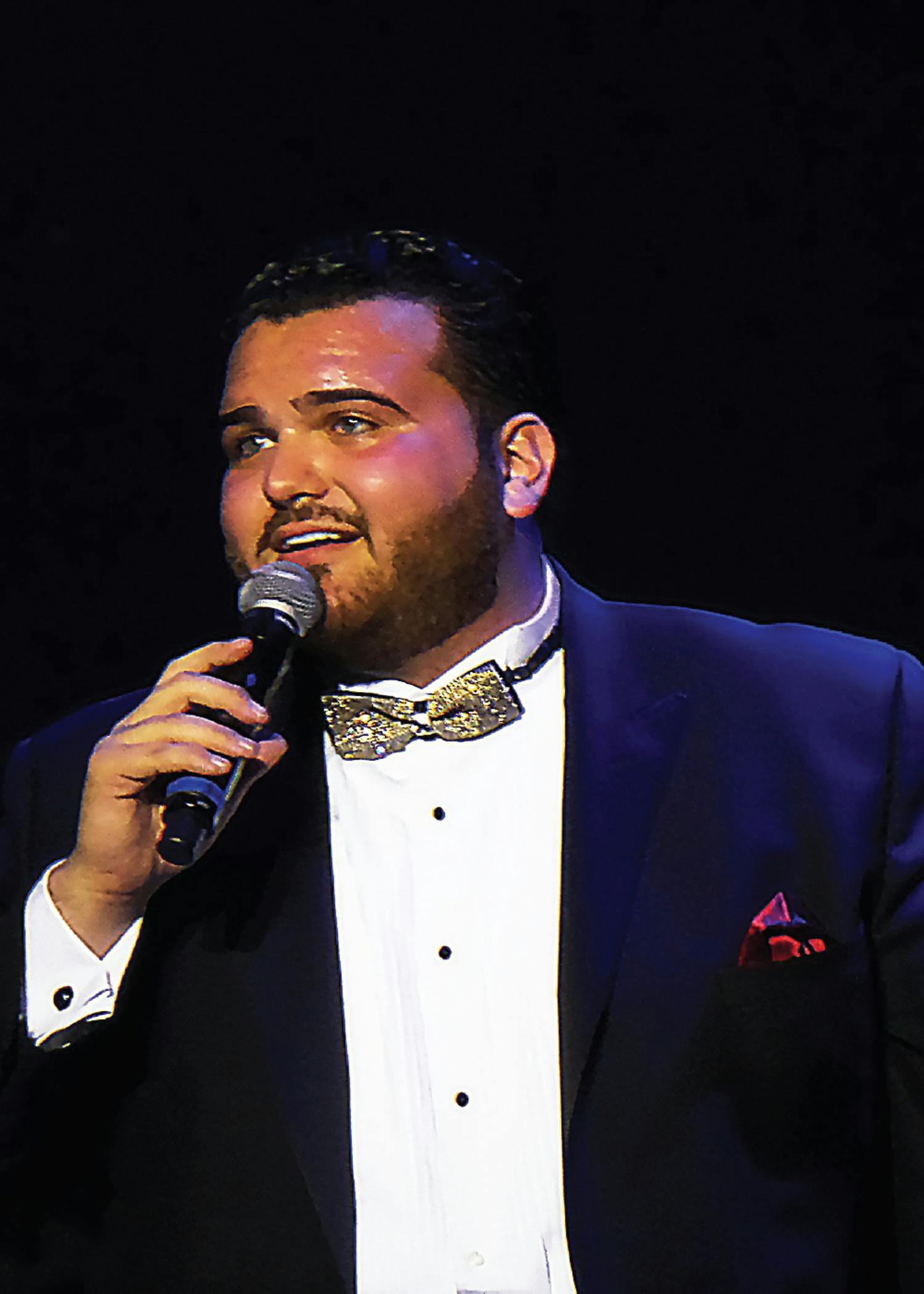 Sal 'The Voice' Valentinetti To Perform At Rive...
"America's Got Talent" alum Sal "The Voice" Valentinetti will bring his flawless vocals and charismatic sound to The ...
Read more