Press
Rivers Casino Philadelphia And NBC Sports Philadelphia Team Up For Podcasts
Rivers Casino
Press Release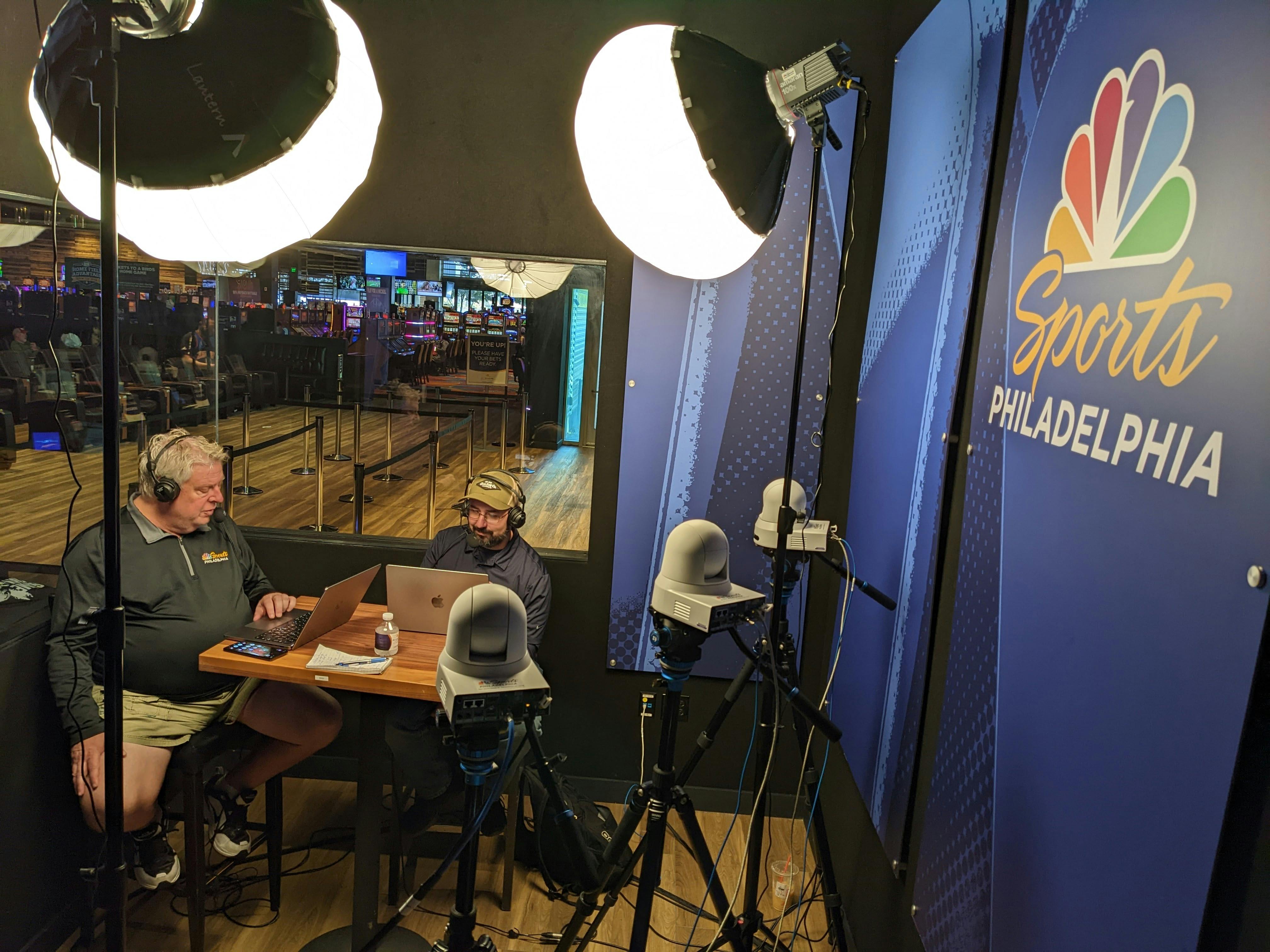 Nov 15, 2022
FOR IMMEDIATE RELEASE
Rivers Casino Philadelphia And NBC Sports Philadelphia Team Up For Podcasts
Eagles, Phillies, Sixers and Flyers podcasts broadcast from BetRivers Sportsbook  
PHILADELPHIA — Nov. 15, 2022 — Philadelphia's first casino and the city's biggest sports media brand have teamed up to bring Philly fans the best podcasts covering the Eagles, Phillies, Sixers and Flyers. Rivers Casino Philadelphia is now the official home for select NBC Sports Philadelphia podcasts, which will be broadcast from the BetRivers Sportsbook. Sports fans can see the Eagle Eye podcast on Thursday, Nov. 17, at 3 p.m. 
The new agreement between Rivers and NBC Sports Philadelphia furthers the partnership the two organizations have had for several years. Use of the BetRivers Sportsbook broadcast booth by veteran sportscasters adds another layer of excitement for both brands.
"Philadelphia is a sports-crazed city, and it's perfect timing for the NBC Sports Philadelphia podcasts to be broadcasting from the BetRivers Sportsbook," said Justin Moore, general manager of Rivers Casino Philadelphia. "Sportscasters in the sportsbook is a natural fit, and guests will see experts and special guests at the casino year-round."
On Thursday's Eagle Eye, Reuben Frank and Dave Zangaro will talk about everything football as they look ahead to the Birds game against Indianapolis. Phillies Talk, Flyers Talk and Sixers Talk are the other NBC Sports Philadelphia podcasts featuring a mix of live and recorded shows at Rivers Casino.
Upcoming Schedule
NBC Sports Philadelphia podcast schedule Rivers Casino will be a mix of shows with a minimum of two broadcasts per week. The confirmed Eagle Eye dates and times are as follows:
Thursday, Nov. 17, at 3 p.m.
Tuesday, Nov. 22, at 2 p.m.
Tuesday, Nov. 29, at 2 p.m.
"We're excited to bring our popular podcasts to Eagles, Flyers, Phillies and Sixers fans to Rivers Casino weekly," said Brian Monihan, NBC Sports Philadelphia president and general manager. "Our audio portfolio now has a real home-court advantage."
For more information about upcoming NBC Sports Philadelphia podcasts from the BetRivers Sportsbook as well as food and drink specials in the sportsbook, please visit RiversCasino.com/Philadelphia.
###
EDITOR'S NOTE: A photo of the BetRivers Sportsbook broadcast booth is embedded in this release, and a hi-res photo is available upon request.
MEDIA CONTACT
Jeff Shurilla
For Rivers Casino Philadelphia
215-764-2376 (cell)
[email protected]
YOU MAY ALSO LIKE...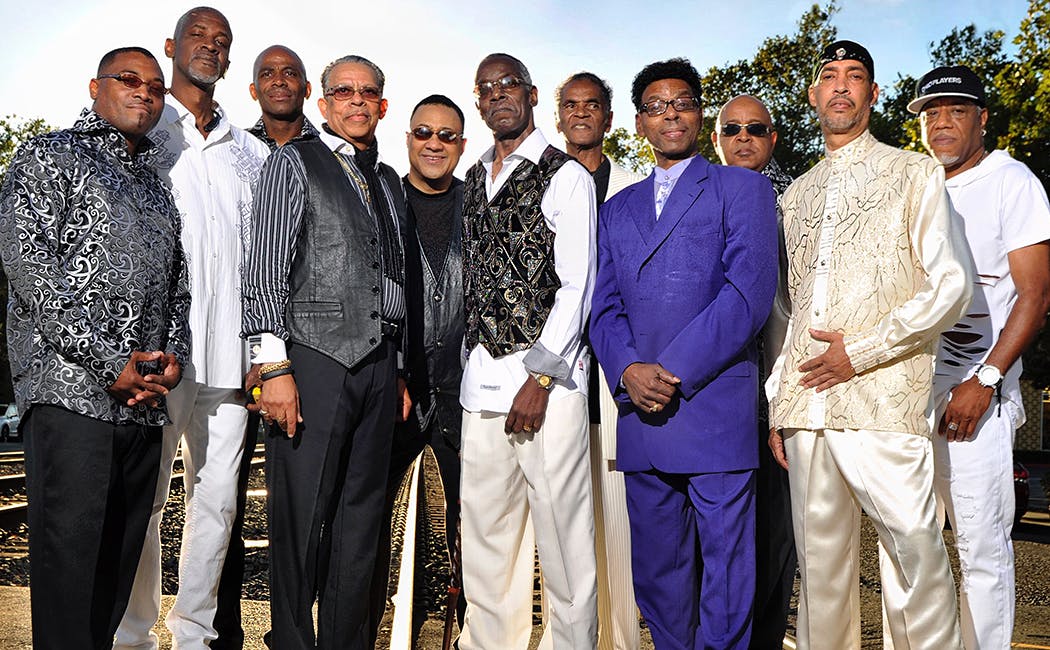 Ohio Players Bring Funk To Rivers Casino Philad...
Get ready to groove when the Ohio Players, pioneers of street funk and underground R&B, come to Rivers Casino Philade...
Read more