Press
World Champions Of Mentalism The Clairvoyants Are Coming To Rivers Casino Pittsburgh
Rivers Casino
Press Release
Feb 10, 2020
Acclaimed international magicians bring interactive new show, 'The Clairvoyants Experience,' to The Event Center in April
PITTSBURGH — Feb. 10, 2020 — Amélie van Tass and Thommy Ten, also known as "The Clairvoyants," are bringing their all-new interactive magic show, The Clairvoyants Experience, to The Event Center at Rivers Casino Pittsburgh on Friday, April 24, at 8 p.m. In addition to never before seen tricks, The Clairvoyants Experience will feature the duo's dog, Mr. Koni Hundini, as part of the show. Audiences will be involved throughout the show and will experience the magic in their minds and hands. Tickets are on sale now and start at $25.
Both born and raised in Austria, they now reside in Austria and America. When they met in October 2011, they began to develop their "second sight" act, and two months later they brought it on stage for the first time. Within a year, they had developed a full-length show. Shortly thereafter, they started touring Europe.
In 2014, they received their first long term contract in America. After a six-month run in the show "The Illusionarium," they were offered a featured spot in the largest touring magic show in the world, "The Illusionists."
In 2016, they decided to take part in the biggest talent show in the world, "America's Got Talent." After four months, six different performances and over 100,000 contestants, America voted them second place. In October 2016, they appeared together with winner Grace Vanderwaal, at Planet Hollywood in Las Vegas. More recently, in early 2019, they were personally invited to compete in the AGT spinoff, "America's Got Talent: The Champions," wowing the judges with every performance. Being part of not one, but two highly successful TV shows, has proved to be another major step in the evolution of their career.
Additional highlights of their career included the opportunity to perform their show at the Sydney Opera House—and in winter 2016, they began headlining the show "The Illusionists - Turn of the Century" in the Palace Theatre in New York City, on Broadway. The show was the best-selling magic show in Broadway history.
Van Tass and Ten were awarded "The German Champions of Mentalism," "Magicians of the Year 2015," and also in 2015, were enthusiastically chosen as the "World Champions of Mentalism," a prize that hadn't been awarded in 30 years.
In April 2017, the Academy of Magical Arts and The Magic Castle Hollywood awarded Thommy Ten & Amélie van Tass "Stage Magicians of the Year 2016" for their extraordinary art.
Thommy Ten and Amélie van Tass continue to appear with their full-length show in America and Europe and perform for corporate events worldwide. In early 2019, they appeared twice on NBC's new show "America's Got Talent The Champions."
Tickets for The Clairvoyants' show and all Rivers Casino Pittsburgh performances can be purchased at the Rivers Casino Players Club or at RiversCasino.com.
In addition to live performances and concerts, The Event Center at Rivers Casino Pittsburgh can be reserved for a variety of occasions, including corporate receptions, seminars, trade shows, weddings and more. The space features theatre-style seating for over 2,000 people or up to 800 for sit-down functions and includes an integrated pre-function area.
###
ABOUT RIVERS CASINO PITTSBURGH
Located along the Ohio River's North Shore in Pittsburgh, Rivers Casino Pittsburgh features 2,608 slots, 129 table games (including a 30-table live poker room), 55 hybrid gaming seats and the BetRivers Sportsbook for live sports betting. The casino offers nine distinctive restaurants and bars—among them are Wheelhouse Bar & Grill, Grand View Buffet and FLIPT—a riverside amphitheater, a black box Event Center space, a multipurpose Ballroom, live music performances, free parking, and ongoing promotions and giveaways. Rivers, which opened in 2009, employs more than 1,600 Team Members and has been voted a great place to work in Pittsburgh. Rivers Casino Pittsburgh is owned and operated by Rush Street Gaming and its affiliates. For more information, visit RiversCasino.com.
EDITOR'S NOTE: A link to The Clairvoyants Experience 2020 Tour Trailer is inserted below.
The Clairvoyants Experience 2020 Tour Trailer:https://www.youtube.com/watch?v=g9XzKDZK7IY
MEDIA CONTACT: 
Hunter Dougherty
For Rivers Casino Pittsburgh
267-932-8760, ext. 307
[email protected]
YOU MAY ALSO LIKE...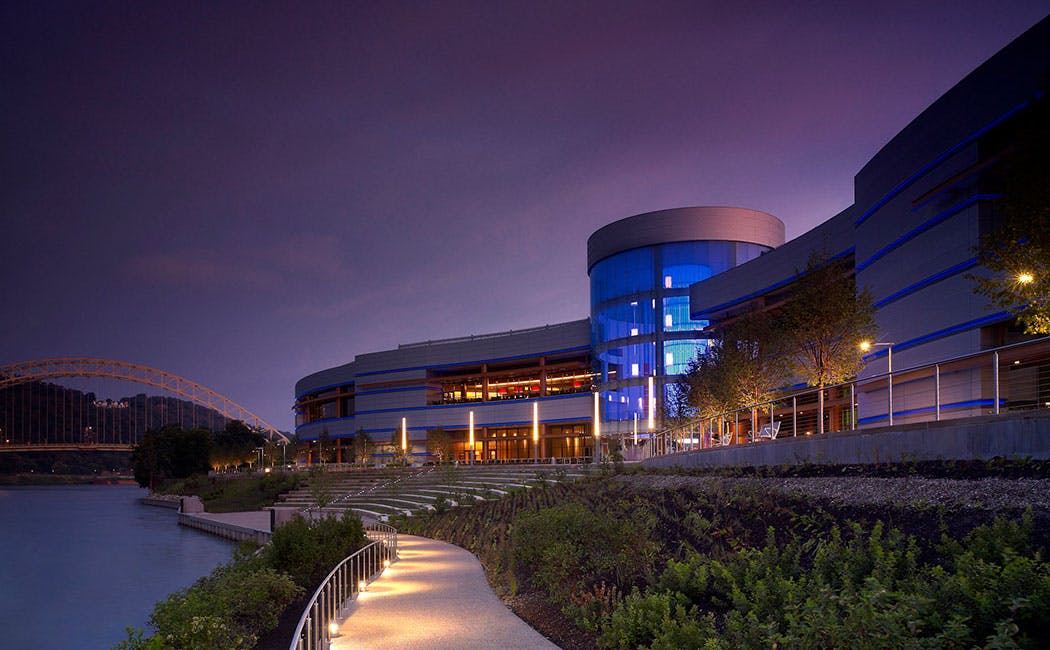 HIRING EVENT TAKING PLACE AT RIVERS CASINO PITT...
Tables, tables, tables for job candidates who are ready, willing and able— serve 'em or deal 'em—and starting immedia...
Read more