Press
THE EVENT CENTER AT RIVERS CASINO PITTSBURGH WELCOMES SCOTT, ROB AND GREG OF THE CLARKS
Rivers Casino
Press Release
Mar 15, 2021
FOR IMMEDIATE RELEASE
THE EVENT CENTER AT RIVERS CASINO PITTSBURGH WELCOMES
SCOTT, ROB AND GREG OF THE CLARKS
PITTSBURGH — March 15, 2021 — Scott, Rob and Greg of The Clarks will perform their classic soft rock songs during an all-acoustic set at The Event Center at Rivers Casino Pittsburgh on Friday, April 2, at 7 p.m.
The beloved group from Western Pennsylvania will bring hits like "Penny on the Floor," "Better Off Without You," and "Born Too Late" in an inviting, pleasing-to-the-ears acoustic presentation—only non-electric instruments will be used. In keeping with recently revised guidelines from the Commonwealth allowing up to 15% indoor occupancy, The Event Center will seat 250 socially distanced guests.
Tickets are $10 and attendees must purchase a minimum of two. Tickets are on sale now at RiversCasino.com and at the Rivers Casino Gift Shop. Food and beverage will be available for purchase in the room.
The Clarks are known for being a down home, grassroots band. Eleven studio albums and a couple of guitar tuners later, The Clarks have sold nearly half a million records and have struck again with the album "Madly In Love At The End Of The World"—a lively ride down a rural lane, laced with love, mourning, and questions about where it all goes from here.
"The Clarks are an amazing group formed right in our own backyard," said Shannon Redmond, vice president of marketing at Rivers Casino Pittsburgh. "We're always thrilled when they come back to Rivers for a performance."
All COVID-19 health and safety protocols remain in place, including wearing of masks or approved face-coverings, temperature checks, and social distancing for guests and Team Members, with no exceptions. The Rivers Clean Team continues to work around the clock to keep the casino safe and sanitized. Air filtration technology from airPHX® and AtmosAir™ runs 24/7 property wide, continuously disinfecting surfaces and indoor air.
Rivers Casino Pittsburgh follows best practices from the Centers for Disease Control and Prevention (CDC) and meets or exceeds all COVID-19 Casino Reopening Protocols outlined by the Pennsylvania Gaming Control Board (PGCB). Additionally, Rivers Casino adheres to all guidelines issued by the Pennsylvania Department of Health and meets all operating requirements set by the Allegheny County Health Department.
###
EDITOR'S NOTE: A photo of Scott, Rob and Greg of The Clarks is embedded in this release.
MEDIA CONTACT:
Hunter Dougherty
For Rivers Casino Pittsburgh
267-884-2307
[email protected]
YOU MAY ALSO LIKE...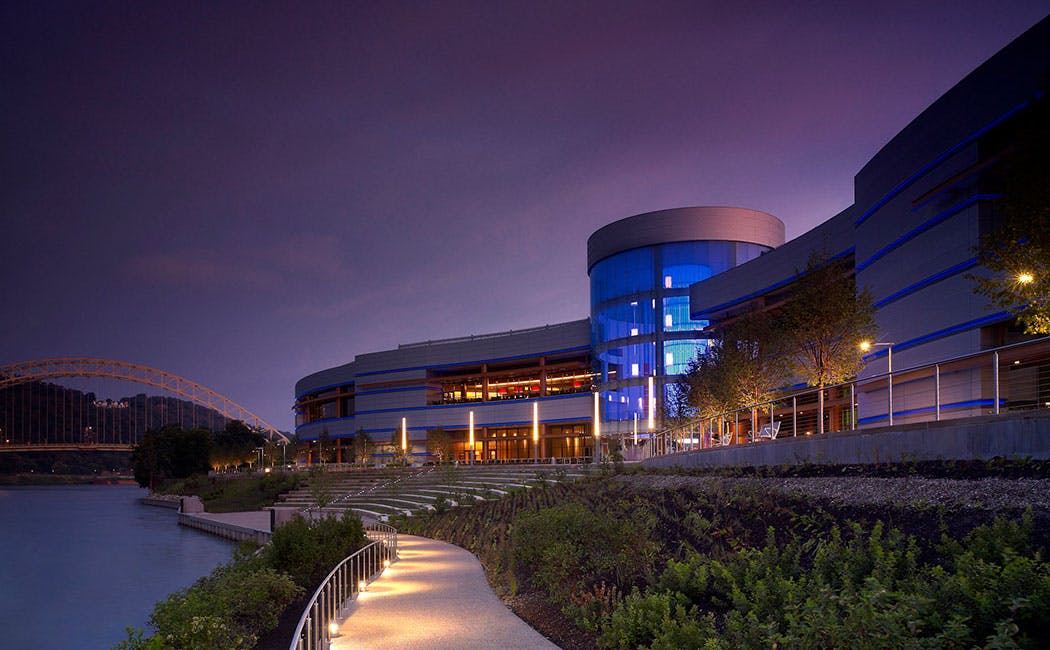 HIRING EVENT TAKING PLACE AT RIVERS CASINO PITT...
Tables, tables, tables for job candidates who are ready, willing and able— serve 'em or deal 'em—and starting immedia...
Read more