Press
RIVERS CASINO PITTSBURGH VOLUNTEERS WITH MAGIC YARN PROJECT
Rivers Casino
Press Release
Feb 18, 2020
FOR IMMEDIATE RELEASE
RIVERS CASINO PITTSBURGH VOLUNTEERS WITH
MAGIC YARN PROJECT
PITTSBURGH — Feb. 18, 2020 — On Friday, Feb. 21, Rivers Casino Pittsburgh's Rivers Gives volunteers will spend the day with the folks at Magic Yarn Project. Team Members will be assisting with yarn workshops from 9 a.m. to noon and noon to 3 p.m.
The Magic Yarn Project is a growing organization that creates magic in the lives of children battling cancer by providing Disney-themed yarn wigs that are comfortable, soft and warm enough to be worn by children going through chemotherapy. The volunteer work of Magic Yarn Project truly makes a difference in every community it is involved in. In order to remain a free service to children and their families, Magic Yarn Project is always kindly accepting donations. 
"We couldn't be more grateful to have the volunteers from Rivers Casino Pittsburgh helping us make these magic creations for the kids. We witness miracles happen every day, but we're most happy to see the kids smile," said Jessica Ash, Pittsburgh chapter leader at Magic Yarn Project.
This volunteer opportunity is part of Rivers Casino's ongoing community service outreach program, Rivers Gives. Each month, Team Members assist in a service project that benefits the Pittsburgh community. Most recently, Rivers Gives completed a project with A Giving Heart in which volunteers painted the locker room adjacent to the gymnasium. 
"This is the first time we'll be volunteering at Magic Yarn Project and everyone is very excited. In fact, we have over 50 Team Members signed up for this," said Rahmon Hart, director of community relations at Rivers Casino Pittsburgh. "Magic Yarn Project does such special work. We can't wait to make the Disney-themed wigs for kids on Friday."
For more information about Rivers Casino Pittsburgh, please visit RiversCasino.com. If you're interested in partnering with Rivers Gives, please visit RiversCasino.RequestItem.com.
###
ABOUT RIVERS CASINO PITTSBURGH
Located along the Ohio River's North Shore in Pittsburgh, Rivers Casino Pittsburgh features 2,608 slots, 129 table games (including a 30-table live poker room), 55 hybrid gaming seats and the BetRivers Sportsbook for live sports betting. The casino offers nine distinctive restaurants and bars—among them are Wheelhouse Bar & Grill, Grand View Buffet and FLIPT—a riverside amphitheater, a black box Event Center space, a multipurpose Ballroom, live music performances, free parking, and ongoing promotions and giveaways. Rivers, which opened in 2009, employs more than 1,600 Team Members and has been voted a great place to work in Pittsburgh. Rivers Casino Pittsburgh is owned and operated by Rush Street Gaming and its affiliates. For more information, visit RiversCasino.com.
MEDIA CONTACT:
Hunter Dougherty
For Rivers Casino Pittsburgh
267-932-8760 x 307
YOU MAY ALSO LIKE...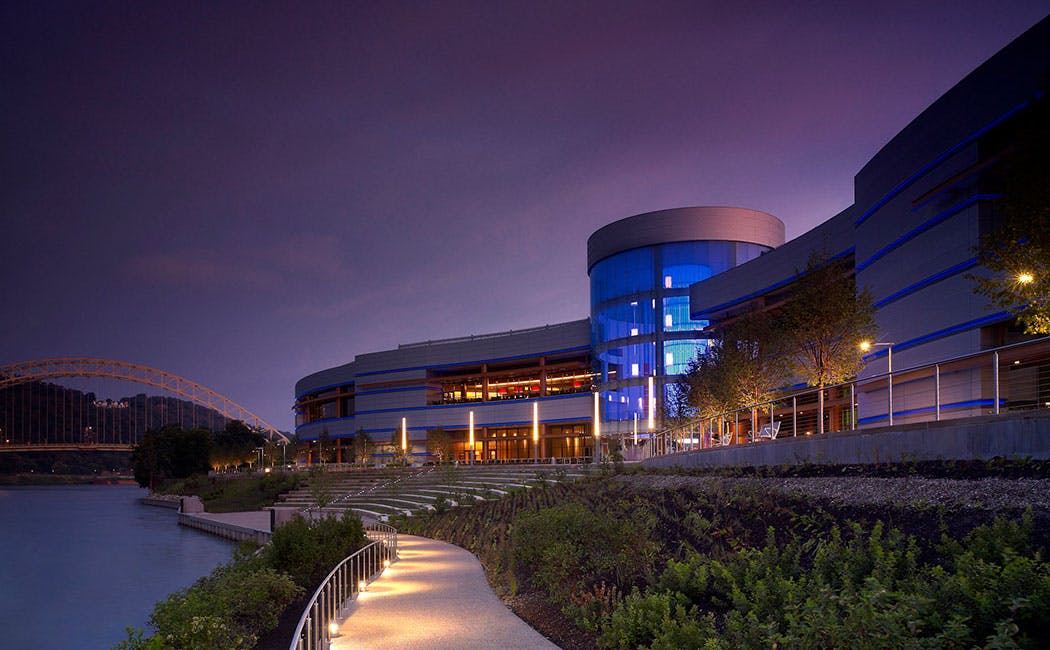 HIRING EVENT TAKING PLACE AT RIVERS CASINO PITT...
Tables, tables, tables for job candidates who are ready, willing and able— serve 'em or deal 'em—and starting immedia...
Read more