Press
RIVERS CASINO PITTSBURGH AND THE LANDING HOTEL MAKE CONNECTION
Rivers Casino
Press Release
Aug 20, 2021
FOR IMMEDIATE RELEASE                                                     
RIVERS CASINO PITTSBURGH AND THE LANDING HOTEL MAKE CONNECTION
Together at Last: A ceremonial steel beam links the two buildings today
PITTSBURGH—Aug. 20, 2021—For the first time since hotel construction began in 2019—then stopped for COVID-19, then restarted this past June—Rivers Casino Pittsburgh and The Landing Hotel will finally physically connect.  The bi-level enclosed corridor that attaches the North Shore casino to its new hotel will connect for the first time on Friday morning, Aug. 20.
At a Connection Ceremony today, a Rivers-yellow steel beam, signed by Massaro Corporation's workforce and representatives from Rivers Casino, was hoisted into place. The beam marks the first time the seven-story, 219-room hotel addition will materially 'meet' the original Rivers Casino building. The corridor itself will be completed next year.
"The literal connection of the two facilities is fundamental for integrating the casino's gaming and entertainment complex with the new hospitality venue," said Steven Massaro, president of Massaro Corporation.
Rivers Casino's hotel project was reactivated earlier this summer. The construction site had been idle for 15 months due to COVID-19. The hotel attaches to the existing casino on the east façade, facing the Carnegie Science Center. When The Landing Hotel Pittsburgh opens sometime next year, approximately 128 permanent new jobs will be added.
"Our thanks to all of the talented labor teams, subcontractors, and to Massaro Corporation for hitting the ground running when construction on The Landing Hotel restarted," said Bud Green, interim general manager of Rivers Casino Pittsburgh. "We look forward to celebrating our grand opening in 2022."
First Look: The Landing Hotel Guest Rooms Revealed
The Landing Hotel Pittsburgh has been designed with a contemporary urban aesthetic inside and out.  A life-size model guest room was unveiled inside Rivers Casino following the Connection Ceremony. The mock room is located just off of the casino's gaming floor.
Klai Juba Wald is the interior designer and architect of record for The Landing Hotel Pittsburgh. Hotel guests can expect a cozy color palette of deep blues and rich golds, tactile finishes, and surprising pops of color. Artwork in each room will feature local themes and showcase the beauty of Pittsburgh. Once completed, The Landing Hotel will offer overnight stays with panoramic city and riverfront views—ideal for weekend getaways, wedding parties, business travelers and more.
###
About Rivers Casino Pittsburgh
Rivers Casino Pittsburgh, located on the city's North Shore and open 24/7, is one of Western Pennsylvania's premier gaming and entertainment destinations. Rivers offers over 2,500 slot machines, 99 table games, 55 hybrid gaming seats, and a 30-table poker room. Home of BetRivers Sportsbook, Pittsburgh's first and only licensed sportsbook, Rivers is the spot for any and all sports fans and bettors. Other amenities include a diverse lineup of eight distinct bars and restaurants, including Martorano's Prime, the new Italian-American steakhouse by celebrity cook Steve Martorano, and a 25,000 square foot, second-level Event Center that hosts concerts, weddings, and more. For additional information and current offerings, please visit RiversCasino.com/Pittsburgh.
About Massaro Corporation
Since 1967, Massaro Corporation has been shaping the landscape of Western Pennsylvania and beyond by providing our clients with the highest quality in general contracting services. Beyond the bricks and mortar of construction, we have built our customer relationships on strong foundations of integrity, trust, and an unwavering commitment to doing what is right. Family-owned and values-driven for more than five decades, Massaro Corporation aspires to be a role model for our industry by providing our customers with an enjoyable construction experience.
CONTACTS:
Jack Horner
For Rivers Casino Pittsburgh
412-600-2295
[email protected]
YOU MAY ALSO LIKE...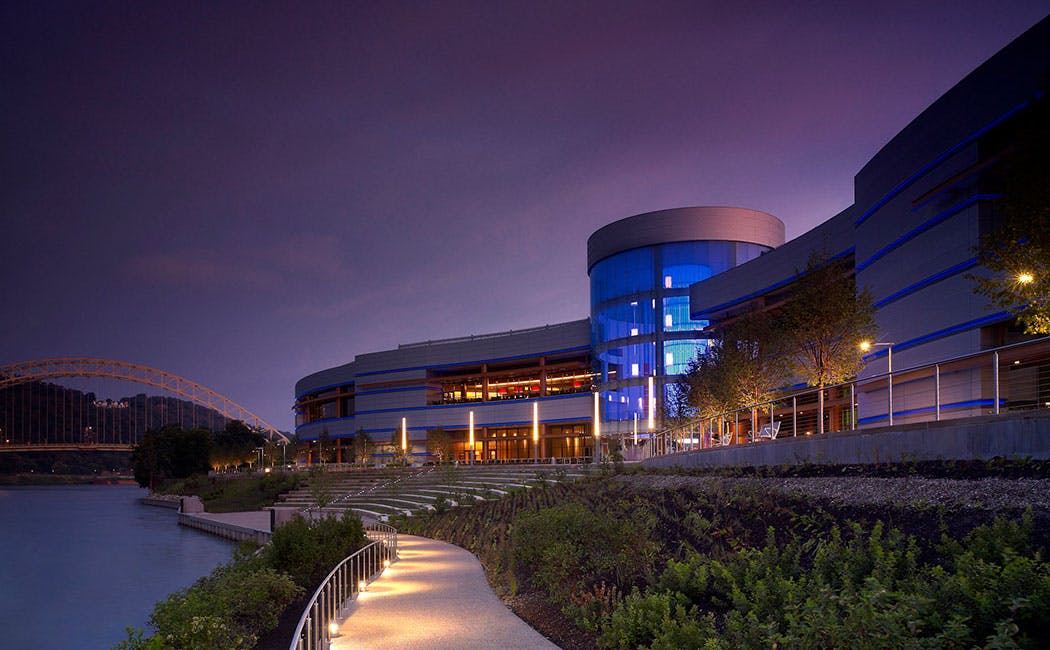 RIVERS CASINO PITTSBURGH EARNS 2021 'TOP WORKPL...
Rivers Casino Pittsburgh just gave local job seekers another great reason to consider a new career in gaming—its popu...
Read more