Press
Rivers Casino Community Champions Link Up With Hosanna House For Community Service
Rivers Casino
Press Release
May 28, 2019
Team Members prep Sherwood facility for spring/summer activities
PITTSBURGH — May 28, 2019 — With the warm weather finally here, Rivers Casino Community Champions will be heading outside to volunteer with Hosanna House on Wednesday, May 29.
The group will be donating their time to the Sherwood Event Center in Wilkinsburg. Sherwood's 14-acre green space provides outdoor recreation and educational experiences for over 3,000 at-risk youth annually. The Rivers Team Members' contributions will include landscaping and cleaning around the outdoor areas of the facility including the outside classrooms, basketball courts and swimming pool.
"The space known as 'Sherwood' is the hub for thousands of the city's youth," said Kyle Henderson, director of facilities at Hosanna House. "The investment of time by the Rivers Casino volunteers helps Hosanna House ensure a safe and clean environment to serve these children. It's much appreciated."
This volunteer opportunity is part of Rivers Casino's ongoing community service outreach program. Each month, Team Members assist in a service project that benefits the Pittsburgh community. Most recently, the Rivers Casino Community Champions participated in a project with the National Aviary, where they had the unique and fun opportunity to bring along their children to help make a difference — and to see some of the birds and make a toucan craft.
"Our Team Members can't wait to get outside and lend a helping hand with Hosanna House," said Rahmon Hart, director of community relations at Rivers Casino. "It will be a lot of fun helping to get the Sherwood facility ready for their summer programs and events."
For more information about Rivers Casino, please visit RiversCasino.com. If you're interested in partnering with the Rivers Casino Community Champions, please visit RiversCasino.RequestItem.com.
###
ABOUT RIVERS CASINO PITTSBURGH
Located along the Ohio River's North Shore in Pittsburgh, Rivers Casino Pittsburgh features 2,708 slots, 128 table games (including a 30-table live poker room), 55 hybrid gaming seats and a designated Sportsbook area for live sports betting. The casino offers nine distinctive restaurants and bars—among them are Wheelhouse Bar & Grill, Grand View Buffet and FLIPT—a riverside amphitheater, a black box Event Center space, a multipurpose Ballroom, live music performances, free parking and promotions and giveaways daily. Rivers, which opened in 2009, employs approximately 1,700 Team Members and has been voted a great place to work in Pittsburgh. Rivers Casino Pittsburgh is owned and operated by Rush Street Gaming and its affiliates. For more information, visit RiversCasino.com. 
MEDIA CONTACT: 
Hunter Filippo
For Rivers Casino
267-932-8760 x 307
[email protected]
YOU MAY ALSO LIKE...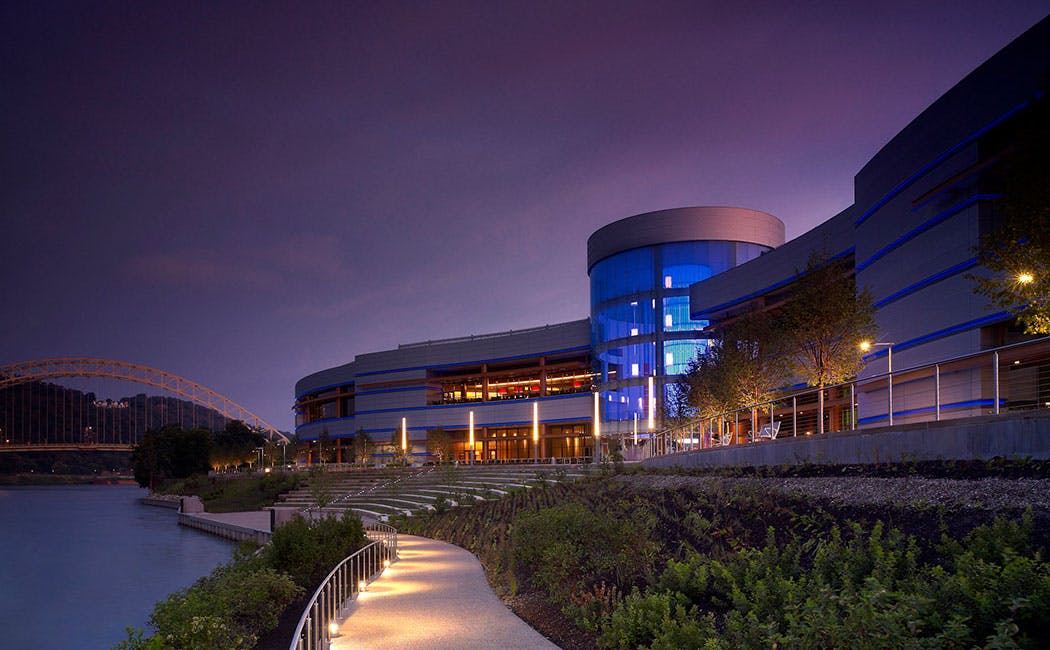 Rivers Casino Pittsburgh Will Temporarily Suspe...
In the best interests of our Team Members, guests and the Greater Pittsburgh community, we are temporarily closing Ri...
Read more