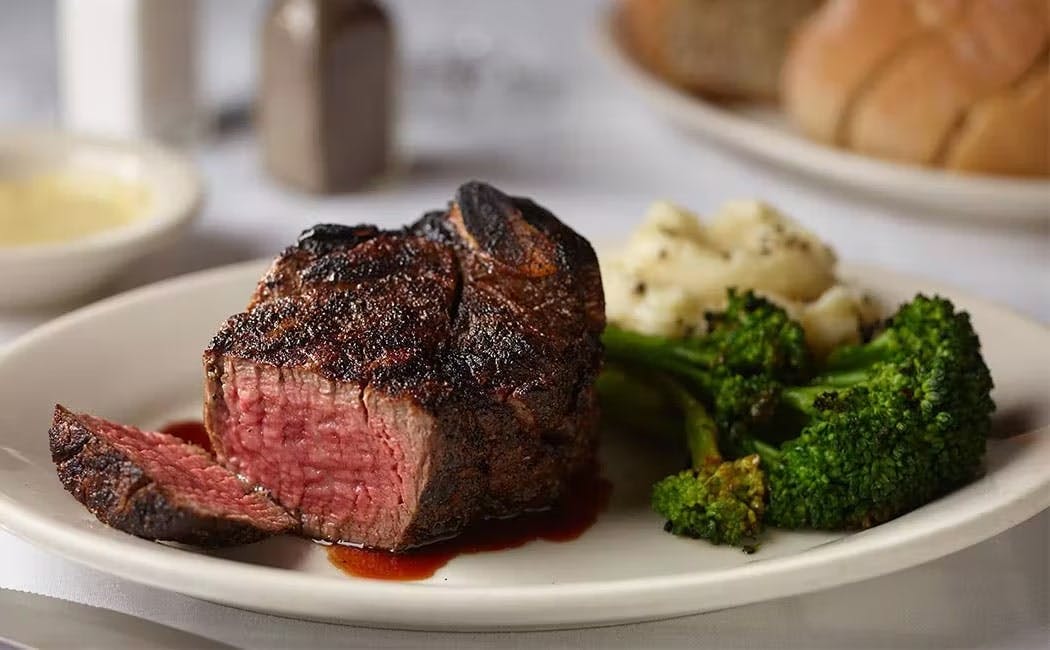 Served with charred orange mignonette and house cocktail sauce 
House cocktail sauce and shaved romaine 
The freshest local tuna cut in cubes, inamona jus, ogo, lomi tomatoes
Freshly shucked littleneck clams and oysters, poached lobster tail, king crab and shrimp
Prime sirloin skewers with asparagus and chili ponzu
---
Pan-seared and served with light Crimini mushroom cream sauce
Apple butter and horseradish BBQ 
Steamed soybeans in the pod served either plain, with alaea salt or with Indonesian sweet soy drizzle
Cucumber and jicama salad
Remoulade sauce, corn relish
Pan-seared, creamy whole-grain mustard sauce
Roasted garlic, shallots, tomatoes, sauvignon blanc, olive oil and butter
---
Jumbo lump crabmeat, chives and dried corn
Carefully caramelized onions, rich stock, finished with Madeira and Gruyere cheese
---
Asian pears, celery, red grapes, toasted pistachios with a Kewpie® yuzu dressing
Romaine lettuce, anchovies, Caesar dressing, croutons and Parmigiano Reggiano
Tomatoes, cucumbers, hearts of palm, bacon, red onion, feta cheese, avocado and eggs tossed in Admirals's vinaigrette
Wedge of iceberg, crisp bacon, cucumbers, heirloom tomatoes and cave-aged blue cheese
---
Your server will describe today's selection
Miso, mirin, fresh ginger
Mesquite grilled with Mediterranean relish
Grilled pear and baby chicory salad with extra virgin olive oil
---
Butterflied, breaded and sautéed until crispy. Topped with a savory mix of arugula, tomatoes, smoked mozzarella, crushed garlic and lemon
Half chicken cooked sous-vide, pan jus
Heirloom tomato, onion marmalade and Admiral's house burger sauce
---
From the Wood-Fired Grill Using Admirals Blend of Hard Woods
---
Trio of Grilled Jumbo Shrimp
$17.25
Cognac and Blood Orange Demi-Glace Sauce
$5
Roasted Garlic Butter Sauce
$4
---
Stout Beer Battered Onion Rings
$9
Steamed or Grilled Asparagus
$11.50
Flash Fried Brussel Sprouts with Bacon
$10.50
Oven Roasted Wild Mushrooms
$13
Baked Potato with Accompaniments
$9
---
*These items are served raw or undercooked, or contain (may contain) raw or undercooked ingredients.
Consuming raw or undercooked meats, poultry, seafood, shellfish or egg may increase your risk of a foodborne illness.
A 20% gratuity will be added to parties of 6 or more, during holidays or on discounted checks.
For ease of service, we kindly ask to have no more than 4 split checks per table. A one-check policy will be applied to parties of 10 or more.