$30,000 High Limit Jackpot Drawings
WIN BIG THIS NEW YEAR'S EVE!
Date & Time
Saturday, December 31 | 9:00PM and 11:00PM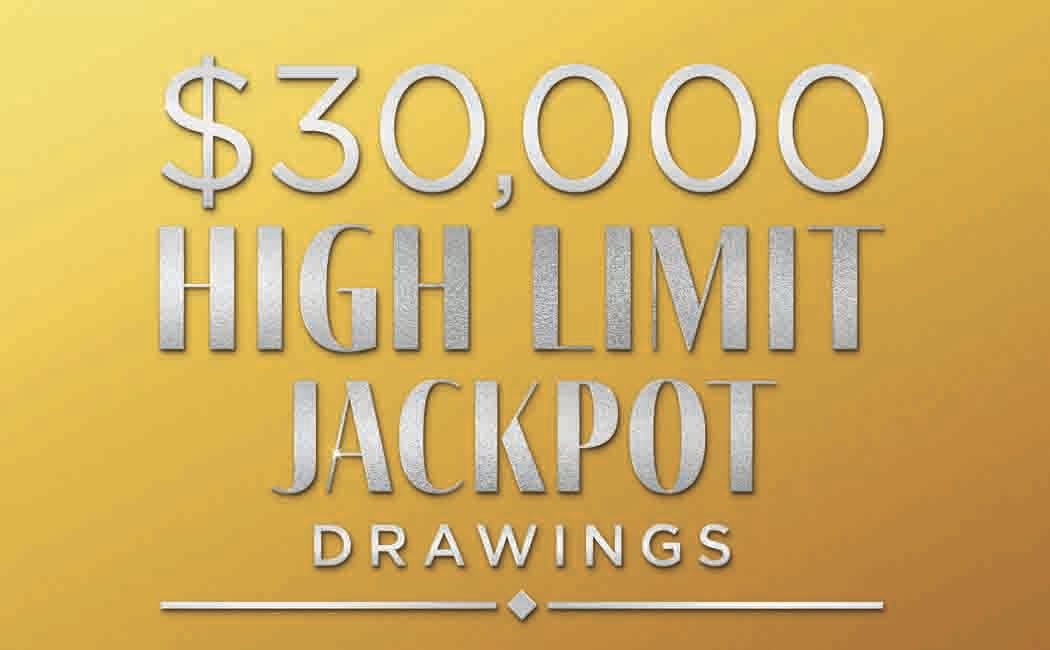 - Win a $1200 or Higher Jackpot in the High Limit Slots Area and receive an entry for a chance to win your share of $30,000 FREE SLOT PLAY!
- Eligibility begins at 7:51PM November 30–10:59PM December 31 for High Limit Jackpot Drawing.
Complete set of rules available at the Rush Rewards Players Club or Cashier.