TOM SEGURA
LIVE AT RIVERS CASINO
DATE & TIME
FRIDAY, AUGUST 12 & SATURDAY, AUGUST 13 | 7PM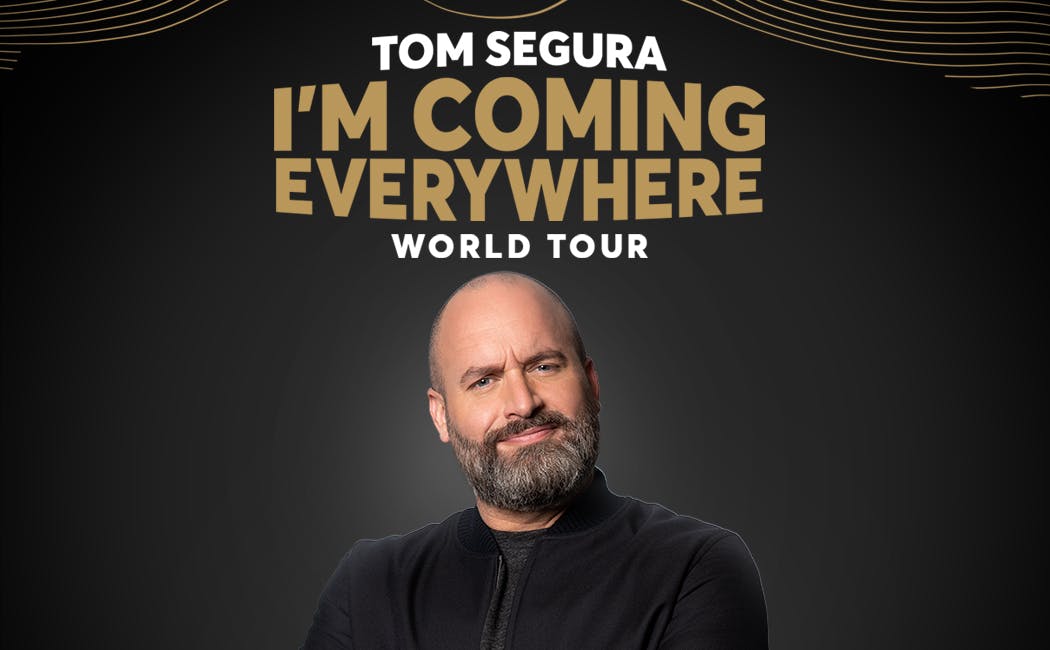 American stand-up comedian, writer, actor, and podcaster, Tom Segura, will bring his comedic talents to The Event Center this summer. Segura brings his "I'm Coming Everywhere – World Tour" to Rivers Casino Pittsburgh's Event Center stage on Friday, August 12, and Saturday, August 13. Both shows begin at 7 p.m. Tickets are on sale now and start at $49.
Segura is best known for his Netflix specials: "Ball Hog" (2020), "Disgraceful" (2018), "Mostly Stories" (2016), and "Completely Normal" (2014). "Your Mom's House Studios" (YMH Studios) is home to his hit podcasts "Your Mom's House" which he co-hosts with his wife, comedian Christina Pazsitzky, "2 Bears 1 Cave" which he co-hosts with Bert Kreischer, and many more. Additionally, YMH Studios was one of the first networks to create wildly successful Livestream Podcast Events as an outcome of the pandemic.
"We are thrilled to welcome Tom Segura to Pittsburgh," said Rivers Casino's Vice President of Marketing Shannon Redmond. "He is one of the biggest names in the business right now and to have him bring his tour to Rivers Casino is pretty exciting. I know our guests are going to go crazy when they see that he's making a stop here!" Segura's television credits include: "The Late Show with Stephen Colbert," "Conan," "Workaholics," "Happy Endings," "The Late Late Show," "Comedy Central Presents: Tom Segura," "Mash Up," and "How To Be A Grown Up." Segura's feature film credits include: "Countdown," "Instant Family," "Opening Act," and "Flinch." Segura also has a massive social media following with over one million followers on Instagram.
Must be 21 years of age or older to be on Rivers Casino property. No refunds.