THE CLAIRVOYANTS EXPERIENCE
LIVE IN THE EVENT CENTER
DATE & TIME
SATURDAY, MAY 21 & SUNDAY, MAY 22 | 7PM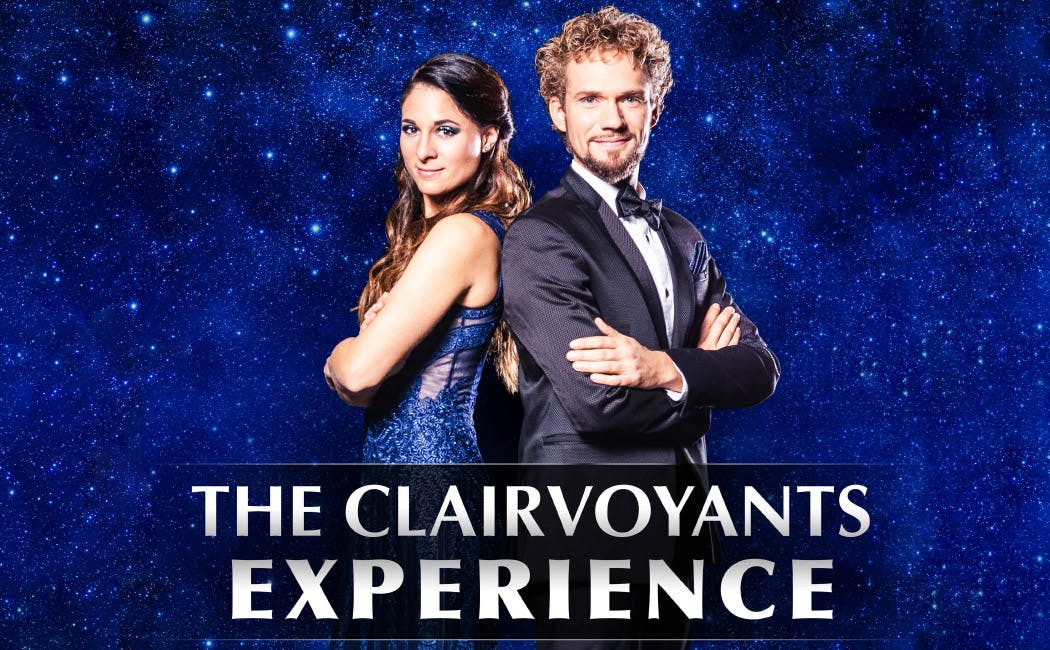 Prepare to be amazed! Amélie van Tass and Thommy Ten are "The Clairvoyants" – a talented, second-sight duo coming to Rivers Casino Pittsburgh's Event Center stage for two back-to-back shows on Saturday, May 21, and Sunday, May 22, both starting at 7p.m. Tickets are on sale now and start at $25.
The pair were born and raised in Austria and now reside dually in America and Austria. Upon meeting back in 2011, they began to develop and perfect their act. Two months later they brought it to a stage for the first time. Within a year, they had developed a full- length show and began touring Europe shortly after.
"We are thrilled to host The Clairvoyants for a double-feature in our Event Center," said Rivers Casino's Vice President of Marketing Shannon Redmond, "I personally watched them on America's Got Talent and to now have them right here in Pittsburgh, it's going to be incredible."
In 2014, they received their first long term contract in America. After their six-month run in the show "The Illusionarium," they were offered a featured spot in the largest touring magic show in the world – "The Illusionists." Fast forward to 2016, the duo decides to take part in the biggest talent show in the world, "America's Got Talent." After enduring hours of practice, many long nights, and the support of the nation, The Clairvoyants were voted second place.
Since their engagement in 2019, Thommy and Amélie's connection has grown even stronger, bringing their clairvoyance to a remarkable level. This star-studded duo continues to appear with their full-length show in America and Europe and perform at corporate events worldwide. The pair performed and filmed a TV special at the Vienna Opera House in 2021 and are currently performing two shows a night, five nights a week as part of the cast for "America's Got Talent Las Vegas LIVE at the Luxor Hotel & Casino," now through Fall 2022.
Amélie van Tass and Thommy Ten have collected numerous awards over the years, some including: "Magicians of the Year 2015" and "Stage Magicians of the Year." Most notably, they were awarded a prize that had not been given in 30 years – the "World Champions of Mentalism" by the German Champions of Mentalism. Their extraordinary art continues to be recognized by audiences and critics alike on a global scale.
Must be 21 years of age or older to be on Rivers Casino property. No refunds.