Community
Rivers Volunteers With American Red Cross At Southwestern Veterans' Center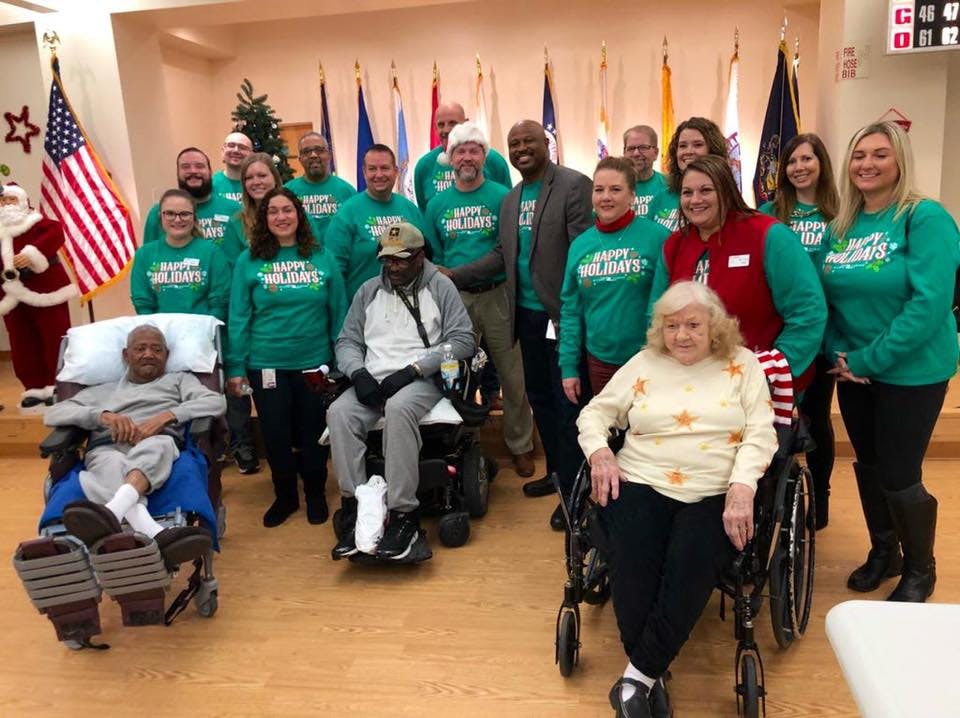 Dec 09, 2019
On Monday, Dec. 9, Rivers Casino Team Members volunteered with the American Red Cross in a joint venture to visit the Southwestern Veterans' Center on Highland Drive. Team Members sang Christmas carols and distributed gifts in the multipurpose room. They also played a round of bingo and enjoyed a luncheon.
The American Red Cross of Southwestern Pennsylvania prevents and alleviates human suffering in the face of emergencies by mobilizing the power of volunteers and the generosity of donors. The organization provides emergency relief to those impacted by disaster situations, educates the community on a variety of preparedness and health and safety topics, provides support for military families and veterans, and collects more than 40% of the nation's blood supply.
The Southwestern Veterans' Center provides a broad spectrum of health care and related services to veterans who are disabled, chronically ill or in need of specialized care, with the goal of efficient independence in mind.
"We are so grateful for the Rivers Casino Team Members spending a day with us here at Southwestern Veterans' Center. Between the holiday festivities, bingo and lunch, it'll be a great day for everyone," said John Ayers, volunteer resource director at Southwestern Veterans' Center.
 This volunteer opportunity is part of Rivers Casino's ongoing community service outreach program. Each month, Team Members assist in a service project that benefits the Pittsburgh community. Most recently, the Rivers Casino Community Champions completed a project with The Salvation Army and WTAE-TV Project Bundle-Up in which Team Members shopped for outerwear with local senior citizens for the frigid temperatures of the winter months.
"During the holiday season, it means even more to our Team Members to lend a helping hand to people in need," said Rahmon Hart, director of community relations at Rivers Casino Pittsburgh. "Folks at the American Red Cross and Southwestern Veterans' Center make it easy."
 If you're interested in partnering with the Rivers Casino Community Champions, please visit RiversCasino.RequestItem.com.