March Jackpot Sweepstakes
Be one of 5 lucky winners!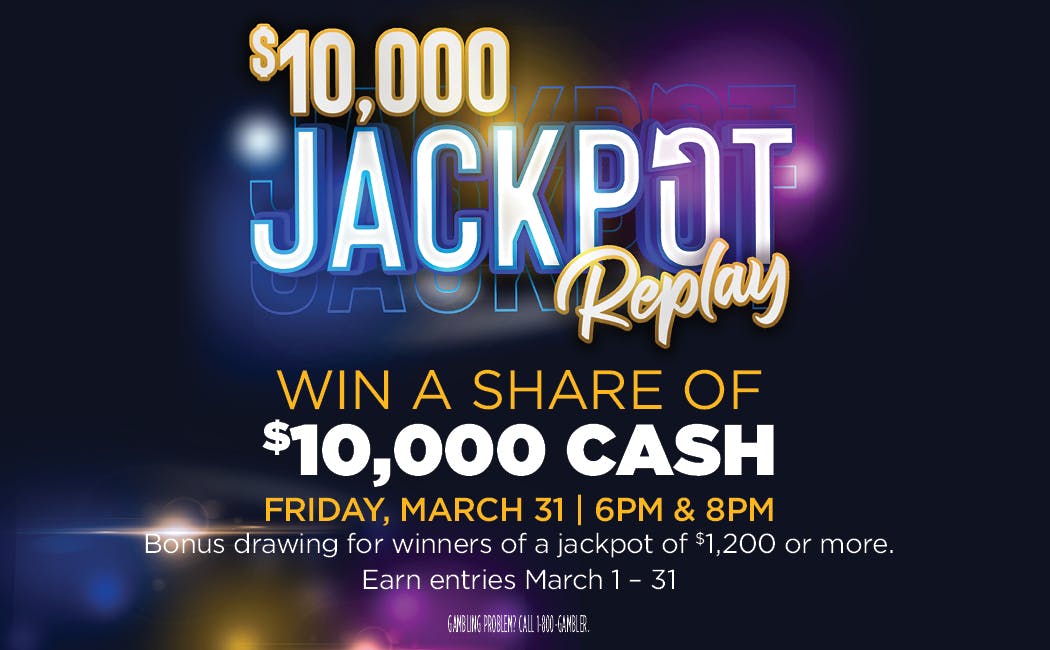 Everyday this month, hit a taxable jackpot and earn one entry in our March Jackpot Sweepstakes!
Everyday in March, any Rush Rewards member who hits a taxable jackpot (a jackpot valued at $1,200 or higher) will earn one entry in our March Jackpot Sweepstakes! Then, on Friday March 31 at 6PM & 8PM, five winners will be randomly selected and announced to win $1,000 in cash. All entry tickets must be deposited into the drum by 5:59PM for our 6PM drawing and by 7:59PM for our 8PM drawing. All winners will have 3 minutes to claim their prize at the High Limit Podium. Redraws will take place until all spots have been claimed. Guests are eligible for multiple wins. If redraws occur, management reserves the right to check for same day play action in the gaming management system to qualify the redrawn name to win. Must be present to claim.
Entries will be completed and issued by a Player Services Agent upon Jackpot Payout. All entries must be dropped into the raffle drum located in front of High Limit by the guest. It is the sole responsibility of the guest to ensure their jackpot entry(s) are accounted for and deposited into the drawing drum. Rivers Casino Philadelphia is not responsible for any lost or misplaced entry tickets.