November Jackpot Sweepstakes
Be one of 5 Lucky Winners!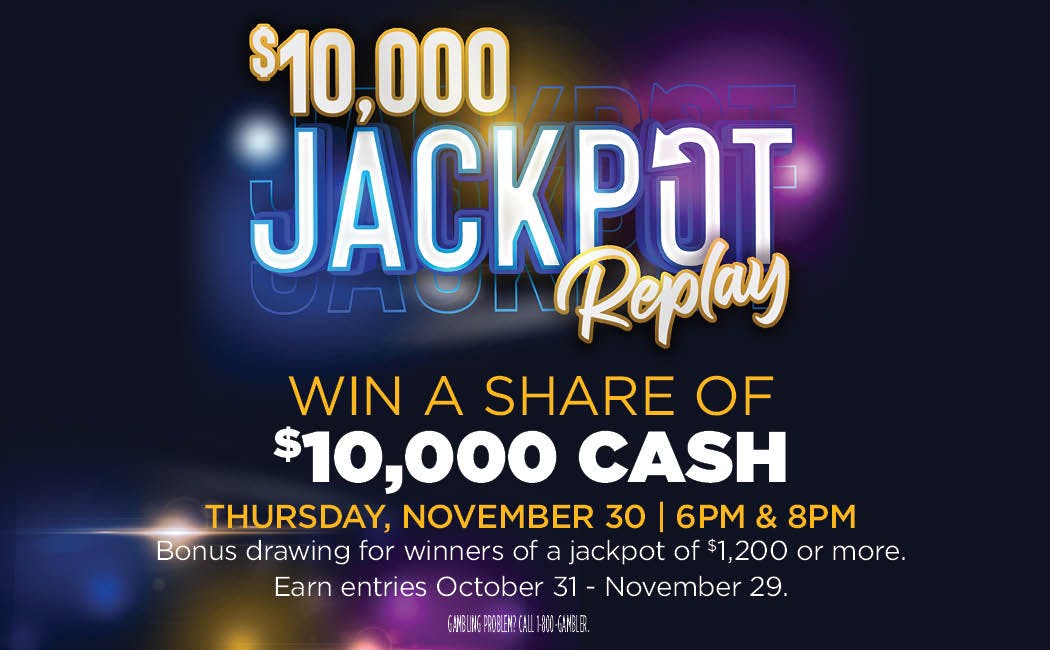 This Philadelphia sweepstakes is calling your name! Join our Philly casino Rewards program and earn the opportunity to win $1,000! All you need to enter is a PA Casino Rewards Card and a taxable jackpot!
How it works:
During the month of November, any Rush Rewards Member who hits a taxable jackpot (valued at $1,200 or higher), will earn one entry in our Jackpot Sweepstakes! Our Philadelphia promotion makes it easy to enter! Join our casino rewards program today and earn entries all month long. The final drawing for the casino promo will be on November 30. During both the 6PM drawing and the 8PM drawing, five winners will be randomly selected and announced to win $1,000 in cash!
All winners will have 3 minutes to claim their prize at the Promotional Podium. Redraws will take place until all spots have been claimed.
All entries must be dropped into the raffle drum located near the Promotional Stage by the guest starting at 5pm on November 30. All entries will be checked for validity before getting dropped into the raffle drum. It is the sole responsibility of the guest to ensure their jackpot entry(s) are accounted for and deposited into the drawing drum. Rivers Casino Philadelphia is not responsible for any lost or misplaced entry tickets.