Bell Bottom Blues
Providing an audience with a true Eric Clapton Experience
Location
Jack's Bar + Grill Live Music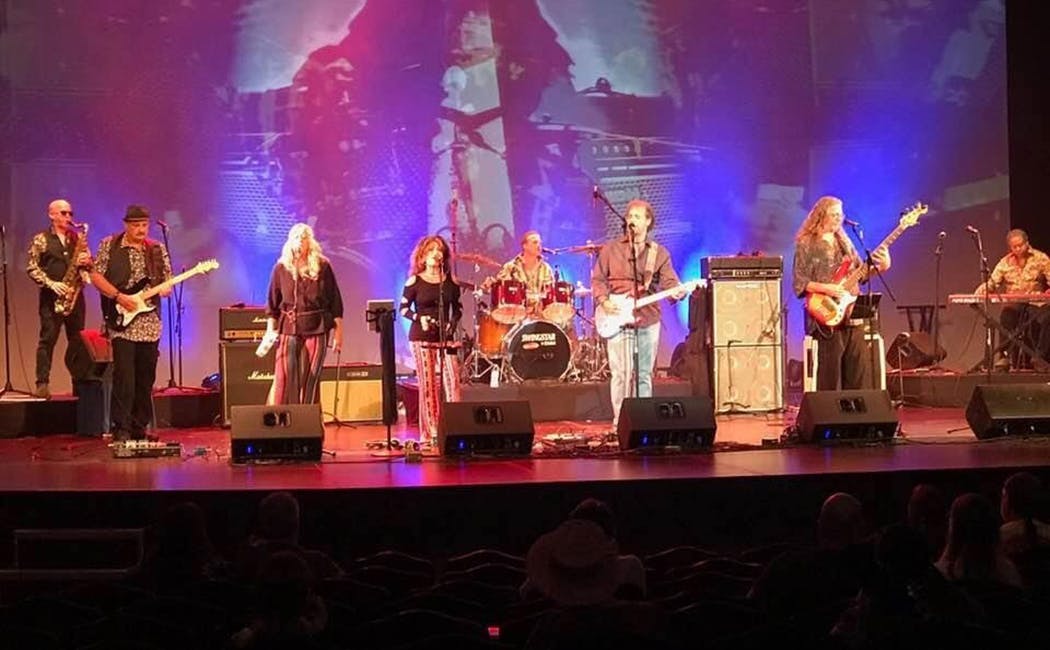 The Bell Bottom Blues was formed in 2007 with the vision of providing an audience with a true Eric Clapton Experience. Through its evolution, the band has been carefully constructed to create the essence of the Clapton sound, from his guitar arrangements to his distinctive vocal sound. This is what separates The Bell Bottom Blues from all others and makes us unique in the market. We have been told time and time again by our audiences and fans that "they close their eyes during a show and could swear that they were actually at a Clapton concert". This is what we actually set out to achieve.
Through each band member's dedication, professionalism, and hard work, we have captured the sound and essence of the master himself through his various stages, from Cream, the Dominoes, and through his entire solo career. Our EC has captured his guitar styling and, more importantly, his exact vocal sound, which allows us to truly pay tribute to this rock and blues icon.
Once again, our goal is to perform and allow our audiences to really feel like they are participating in an actual EC live event. There is no better satisfaction for us than seeing this actually occur and knowing we have achieved our goal.
Some notable venues we've had the pleasure to play are Iridium NYC, BB Kings NYC, City Winery,  Havana's PA, New Hope Winery PA, Mcloone's Supper Club NJ, The Stone Pony, Daryl's House, Infinity Theater Ct, Courthouse Center for Arts Ri, Count Basie Theater NJ, Tally Ho Theater VA, Downtown Cabaret Ct, Lamp Theater PA, Paramount Theater NY, Dean Center PA, The Amp Theater DC,  Dean Center MA, Tin Pan VA, Grand Casino, Harahas Casino, Empire City Casino, Resorts Casino, Foxwoods Casino, Hard Rock Casino, and Outdoor Summer Concert Series along the east.
Thank you, The Bell Bottom Blues
A full bar will be available. Free parking on-site. Must be 21+