Sicilian Slice
Sicilian Slice Pizza in Philadelphia
CELEBRITY COOK STEVE MARTORANO
Celebrity cook and South Philly native Steve Martorano and his wife Marsha Daley-Martorano present to you SICILIAN SLICE. Sicilian-style, fresh pizza by the slice generously topped with mouthwatering tomato sauce and premium mozzarella cheese. 
BEST SICILIAN PIZZA IN PHILLY
Sicilian Slice's menu includes thick, crunchy, rectangular slices from handcrafted dough that's made fresh daily and baked to perfection.
WE'RE HIRING COOKS
Sicilian Slice is located in the casino's Marketplace, just steps from where Martorano's Prime will soon open.
SICILIAN SLICE MENU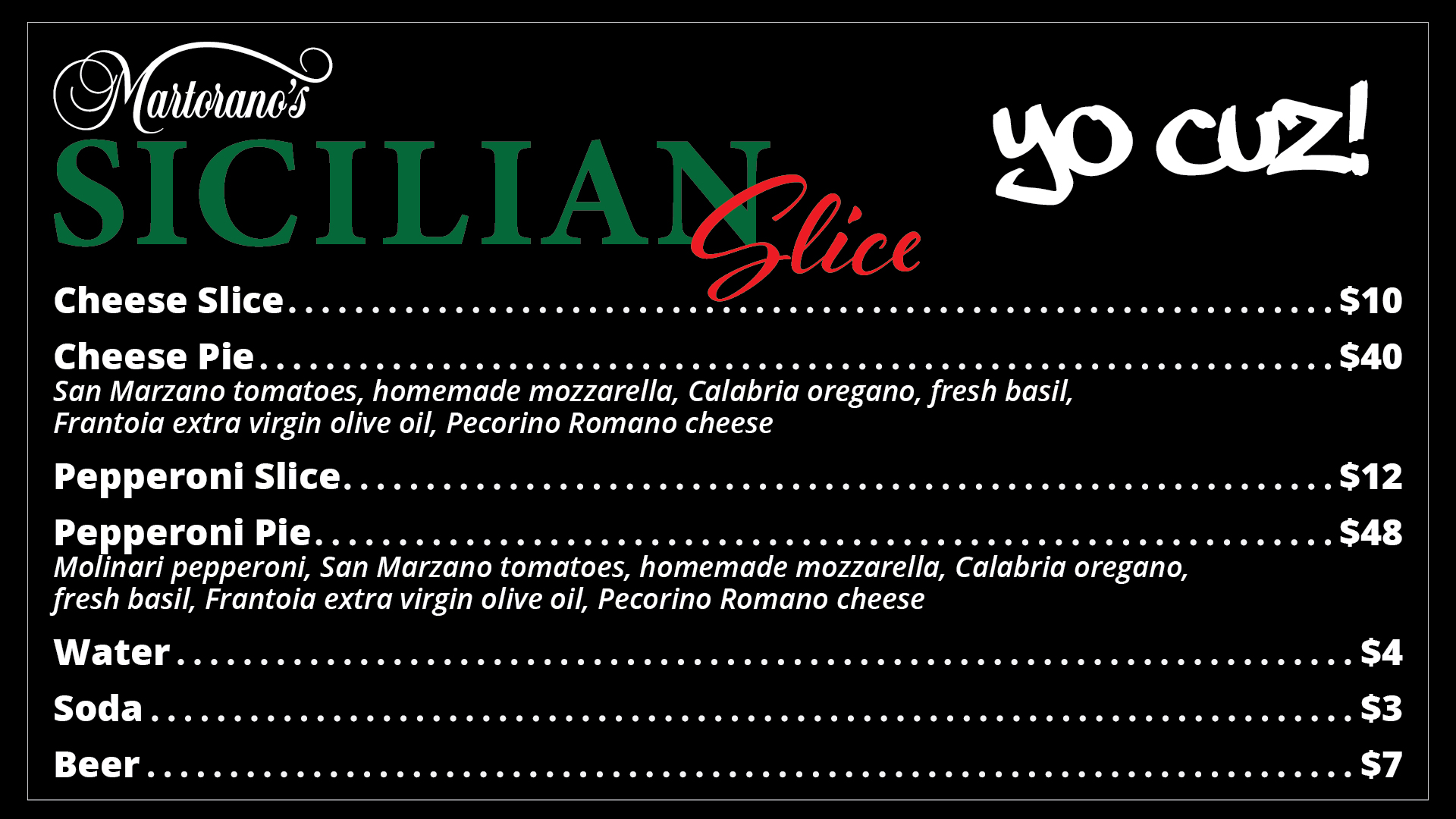 Hours
3PM - 11PM
Sunday -12PM - 11PM
Closed Tuesday and Wednesday