Casino
Poker Room
Types of Live Poker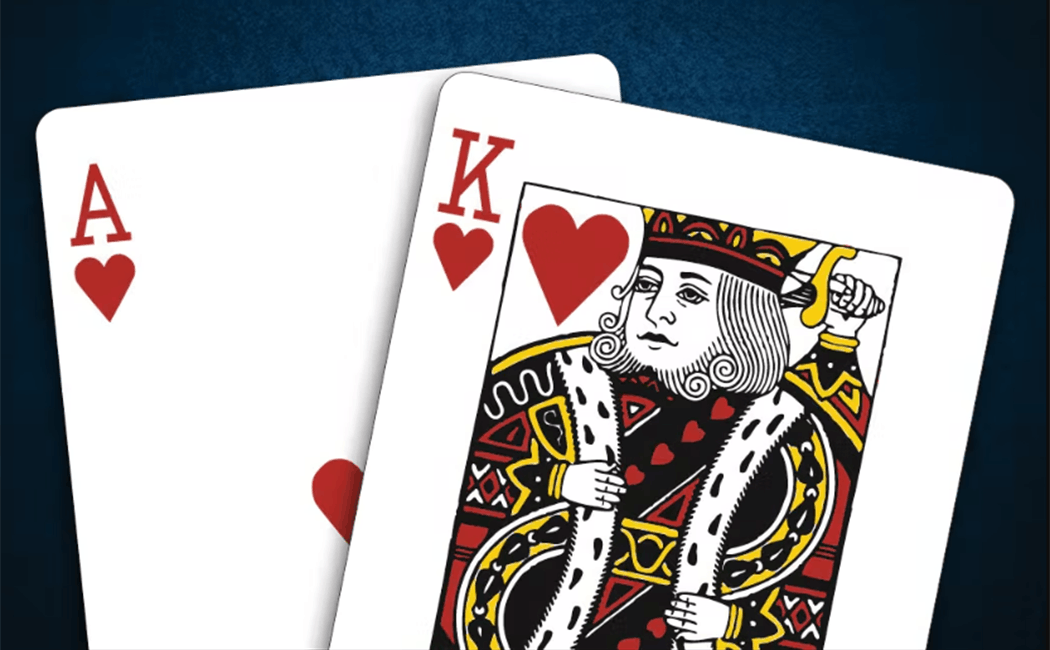 Jim Moore
Manager of Poker Operations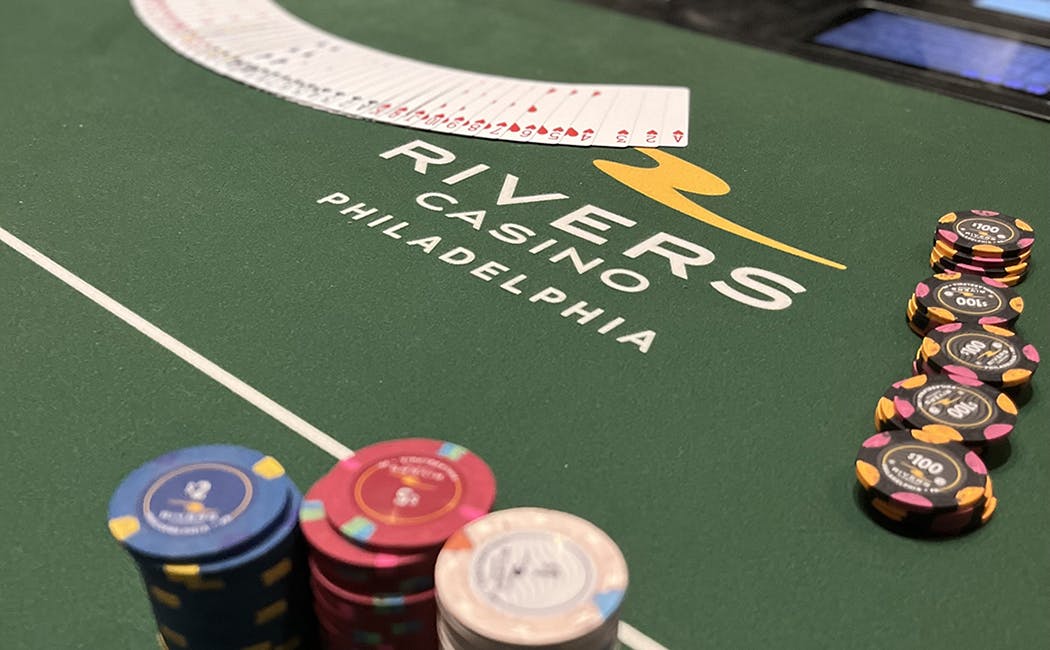 Jan 18, 2023
If you're looking for live poker, we've got plenty of casino games at the Poker Room at Rivers Casino Philadelphia!
The numbers you see after the games can be confusing if you've never played live poker. Those numbers refer to the blinds (forced bets) that are paid by the players sitting immediately to the left of the dealer position.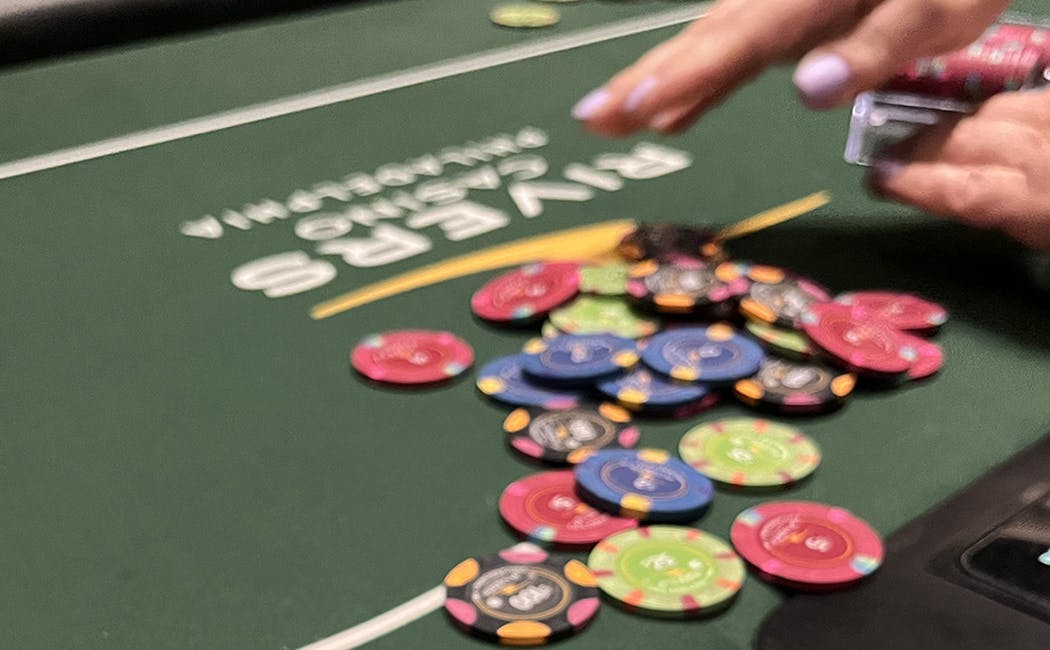 Our most popular game is the one that put poker on the map: No Limit Texas Hold 'Em (NLH). NLH, America's favorite poker game, gives each player two hole cards and five community cards. A hole card is a card that has been dealt face down, and a community card is dealt face up. Using those seven cards, players then make the best five card hand possible. There is no limit on the size of your betting. It's a game of big bets and sometimes even bigger bluffs! At Rivers Casino Philadelphia, we regularly spread $1-$2 (buy in from $100 to $300), $1-$3 (buy in from $100 to $500), and $2-$5 (buy in from $200 to $1,000) games. If you're looking for higher stakes let us know; we'll happily accommodate you if there is enough demand.
We also offer both $2-$2 (buy in from $100 to $500), $5-0, ($200- $1,000) and $5-$5 (buy in from $500 to $2500) pot-limit Omaha Hold 'Em (PLO). This game, which is very similar to Texas Hold 'Em, gives each player 4 hole cards instead of the two they'd receive playing NLH. Players again get access to five community cards. The other main differences are that a player's final five card hand must use exactly two of their hole cards, and all bets are limited in size to what is already in the pot.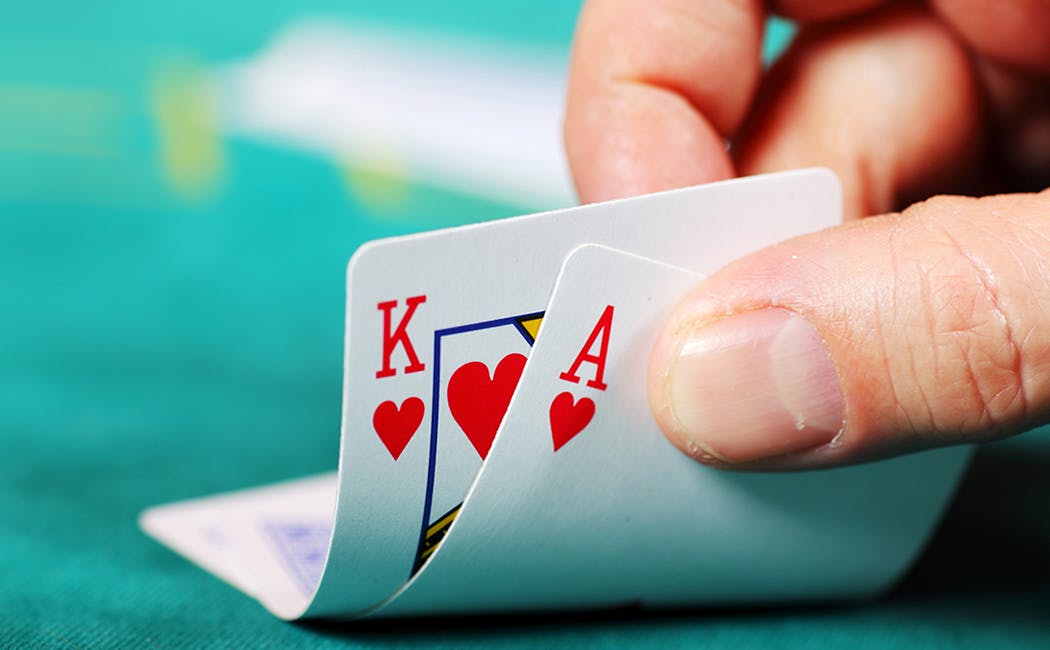 We also regularly offer $4-$8 Limit Texas Hold 'Em (LH). In this more traditional version of poker, all bets and raises are limited in size. Players still receive two hole cards and also get access to five community cards.
While there are some differences, all these games play in essentially the same way. Blinds are paid and cards are dealt. Then, there is a round of pre-flop betting that starts to the immediate left of the big blind (the second of the two forced bets). Three community cards, called the flop, are revealed and there is a round of betting. Then, another community card, called the turn, is revealed followed by a third round of betting. Finally, the fifth community card, called the river, is revealed and there is one last round of betting. At that point the best hand wins! 
Learn more about other topics like sportsbetting, slots, and food and beverage on our blog!
Gambling Problem? Call 1-800-GAMBLER
YOU MAY ALSO LIKE...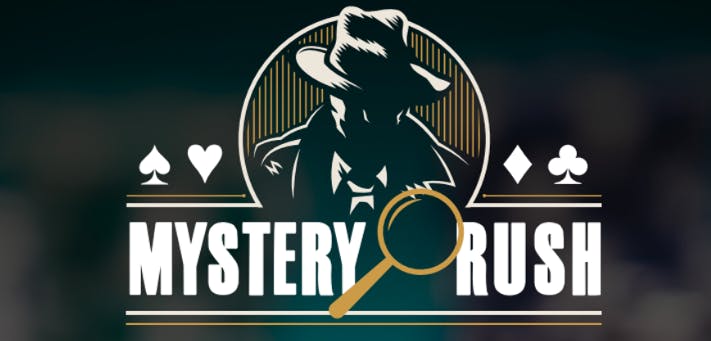 $200,000 GTD Mystery Rush
Our Day 1 flights have concluded! Day 1D finished strong with 189 players - resulting in a modest $180 overlay to mak...
Read more