EARLY BIRD BONUS
Buy Early, Win Prizes!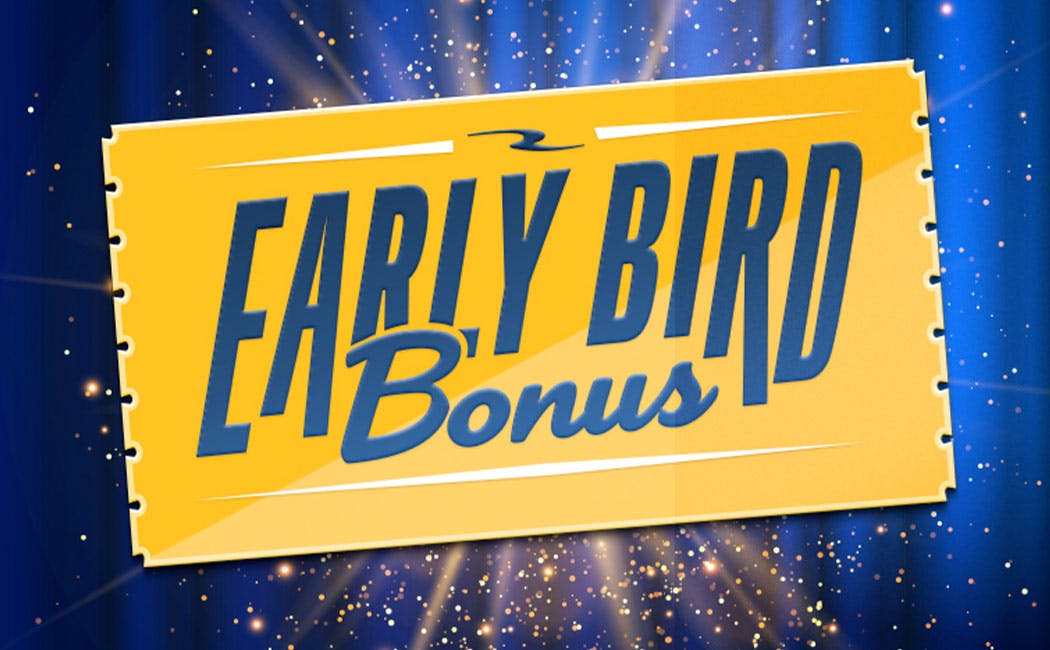 Did you know that our Event Center sees over 1 MILLION visitors per year?! We LOVE us some events & entertainment! That's why we're excited to introduce our Early Bird Bonus program. We want to give our guests who love music, comedy, theater and more, fun rewards for loving our events just as much as we do!
Here's how it works:
Purchase tickets to any of our eligible headlining entertainment acts within the first 30 days of ticket sales for a chance to win cool prizes like meet & greets, signed merchandise, free swag and more!
Check out the individual event pages to see if the event is eligible and for more details on what the Early Bird Bonus is for that specific show!
Complete sets of rules for our Early Bird Bonus promotions can be found at the Rush Rewards Center.