Magic of Motown Dinner Show
This show has been postponed
This show has been postponed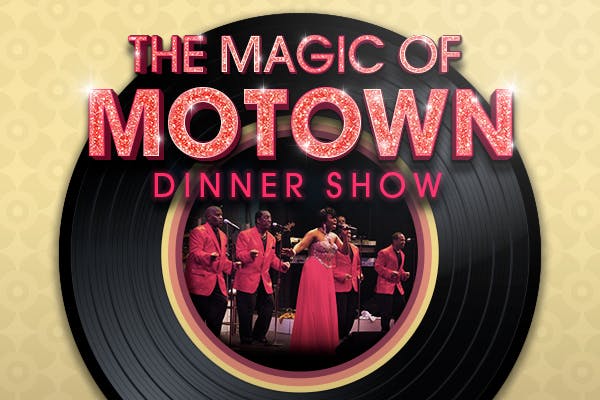 This show has been postponed, a new date will be announced ASAP.
Once a new date has been announced for a postponed event, ticket holders from the original date (5/27/20) can either:
Use the tickets for the new date or request a refund.
Tickets purchased through Proctors: please visit Proctors.org or call (518) 346-6204 between 10AM-2PM, Monday-Friday.
The Magic of Motown is a musical ensemble that specializes in the great Motown and Soul sounds. Featuring a four piece vocal section, the group weaves its way through the Motown and 70's soul eras with authentic choreographed dance routines and outstanding musicianship. Inspired by the careers of artists such as Marvin Gaye, The Four Tops, Stevie Wonder, The Temptations and more, the Magic of Motown brings the adored music of these classic groups to the stage. The group's talent shines through this fun show, that delivers each performance like the real thing!