Aaron Lewis
This show has been postponed
This show has been postponed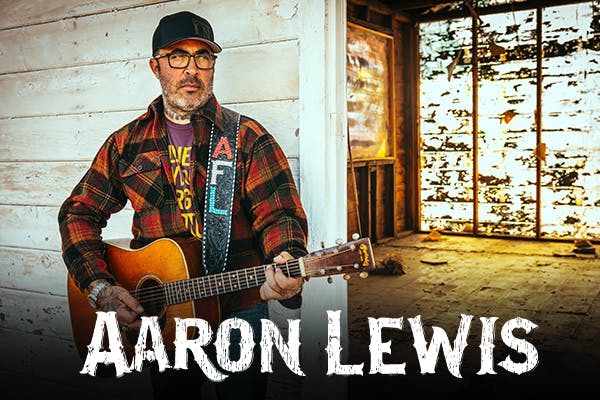 This show has been postponed, a new date will be announced ASAP.
Once a new date has been announced for a postponed event, ticket holders from the original date (6/19/20 & 6/20/20) can either:
Use the tickets for the new date or request a refund.
Tickets purchased through Proctors: please visit Proctors.org or call (518) 346-6204 between 10AM-2PM, Monday-Friday.
Throughout Aaron Lewis's two-decade career, whether topping the charts as frontman of Hard Rock heroes Staind, or his second act as a No. 1 artist on the Country charts as a solo artist, Lewis has always been painfully honest in his music. "That's all I've ever done. My songs have always been me wearing my heart on my sleeve, and my emotions on my sleeve, and my misfortunes on my sleeve, my sins on my sleeve," Lewis says. "I don't feel like it would be genuine nor worthy of this crazy ride I've been on if it wasn't."
He is 100 percent open, as he has to be, about his stunning new collection, STATE I'M IN.