HOLIDAY RUSH GIFT SHOPPE
REDEEM HOLIDAY DOLLARS AND EXCHANGE THEM FOR GIFTS
Turn your Sunday & Monday slot and table play into a huge holiday shopping spree!
Sundays & Mondays from September to December all Rush Rewards members are eligible to earn Holiday Dollars.
Every 20 reward points earn $1 Holiday Dollar.
The gift shop day will be on December 2nd & 3rd in The Event Center.
Rush Rewards Members earn Holiday Dollars playing slots and table games. Holiday Dollars CANNOT be earned from poker.
Earning period (September 3rd - November 27)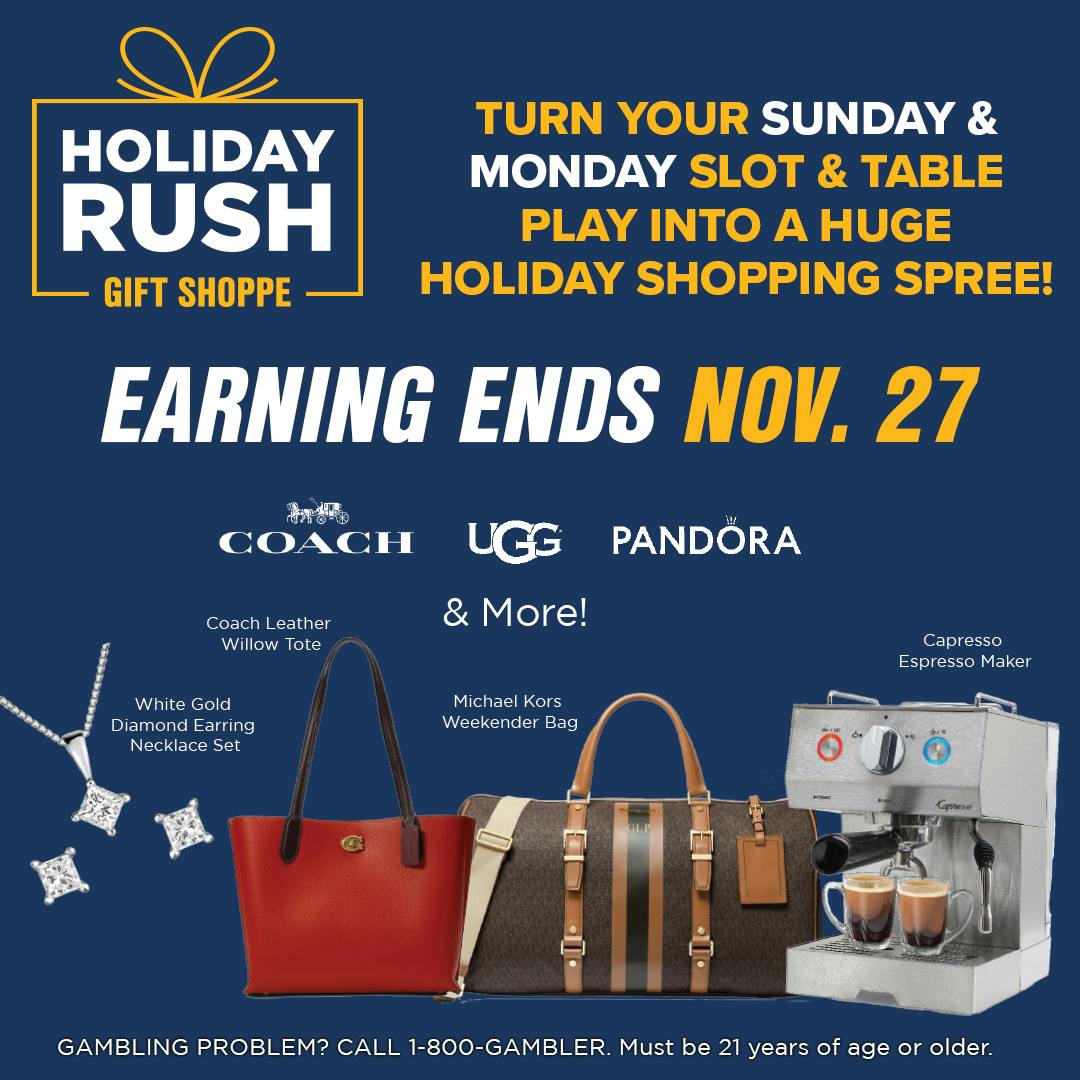 Management reserves the right to cancel or modify this promotion at any time. Official promotion rules available at Rush Rewards.