TYLER HENRY
LIVE IN THE EVENT CENTER
DATE & TIME
THURSDAY, JUNE 16 | 7PM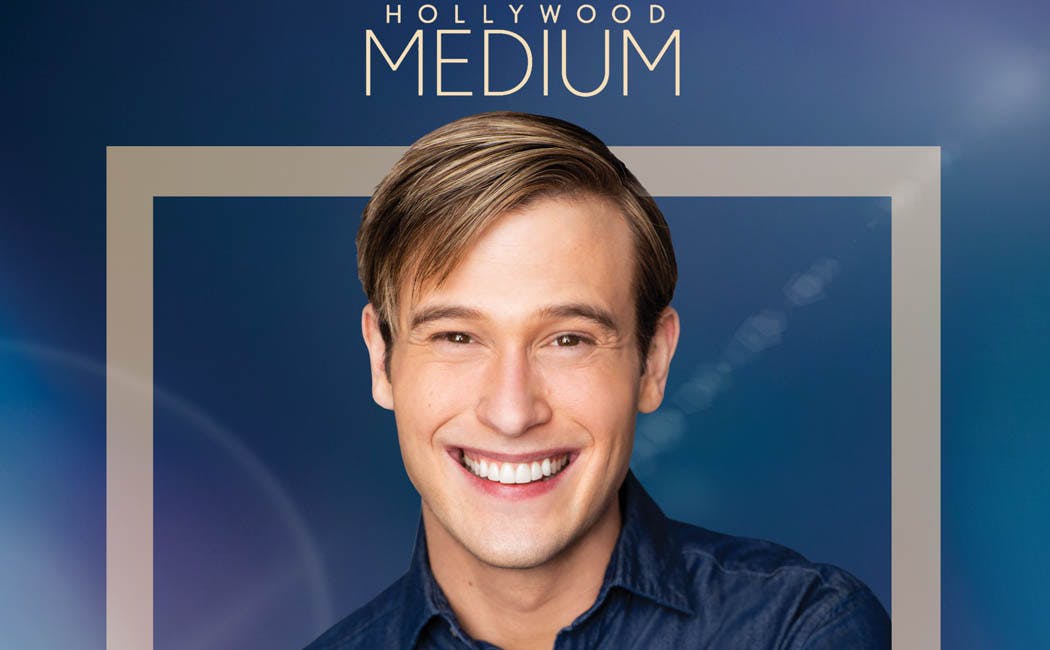 Tyler Henry, star of the NETFLIX series Life After Death with Tyler Henry and E! Entertainment's mega hit television show Hollywood Medium with Tyler Henry, brings his sold out national Live Show Tour to The Event Center this June. "An Evening of Hope and Healing" comes to Rivers Casino Pittsburgh's Event Center stage on Thursday, June 16 at 7 p.m. Tickets are on sale now and start at $39.
Tyler Henry continues to be the most sought-after clairvoyant medium both in the United States and around the world. His first show, E! Entertainment's mega-hit Hollywood Medium with Tyler Henry, showcased his unique gift of communicating with the other side and his ability to bring comfort, closure, and hope to his clients and viewers.
With over 300,000 requests for readings from his followers, Henry decided that a Live Show Tour would be the most effective way to reach even more of his ever-expanding audience in need of healing. During his Live Show, Henry shares how he communicates with departed loved ones. He also shares incredible stories of his journey to Hollywood and detailed accounts of readings that helped shape his understanding of the other side.
"We're looking forward to welcoming Tyler Henry to our Event Center this summer," said Rivers Casino's Vice President of Marketing Shannon Redmond. "Tyler is absolutely incredible at what he does and I know our guests are going to be moved by this live show. I get chills every time I watch one of his episodes so to see this in person is going to be truly special to witness."
Growing up in a small town in central California, Henry began receiving intuitive mental images when he was only 10 years old with the foretelling of his grandmother's death. This intimate communication with a deceased loved one evolved into "reading" classmates. Word of his talents spread so quickly that Henry relocated to Los Angeles and Hollywood Medium with Tyler Henry was born.
In each episode of Hollywood Medium with Tyler Henry, the young medium has one- on–one readings with top celebrities such as: Ellen DeGeneres, Sophia Vergara, Howie Mandel, Jim Parsons, RuPaul, Chrissy Metz, Eva Longoria, and so many more. Henry is also a best-selling author with his first book, Between Two Worlds – Lessons From The Other Side. His second book, Here and Hereafter, will be released on March 29, 2022.
Tickets for all Rivers Casino Pittsburgh concerts and shows in The Event Center are available at eTix.com
Must be 21 years of age or older to be inside Rivers Casino. No refunds.