90's House Party
Tickets are now on sale!
This is a ticketed event.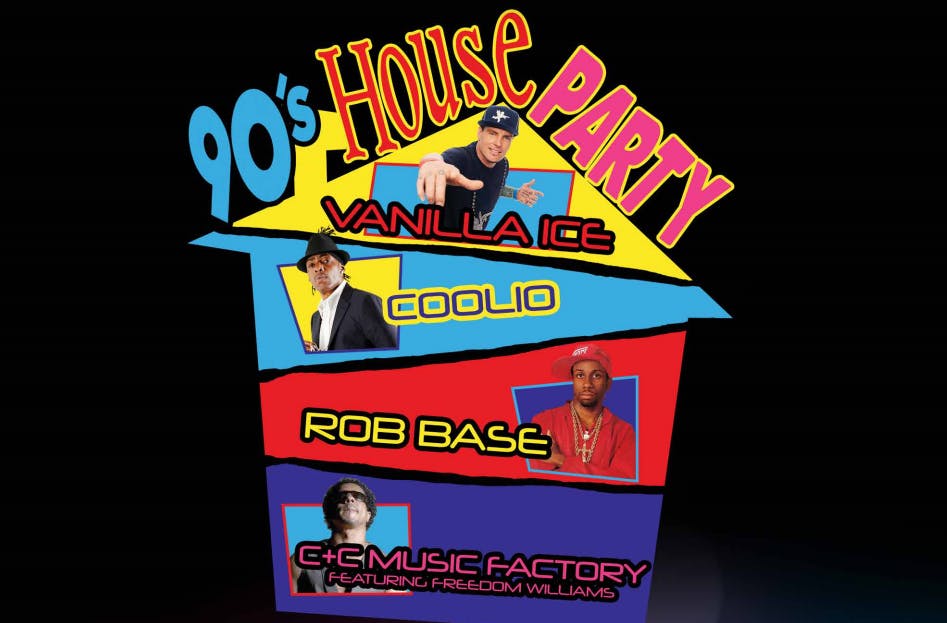 To help limit the spread of COVID-19 and in keeping with the state's shutdown order, the previously announced show starring 90's House Party has been rescheduled. Tickets purchased for the May 8th show are now valid for Saturday September 19th 2020.
 All tickets issued will be honored on the rescheduled date and no additional action is required. Guests who choose to have their tickets refunded may take the steps below:
Tickets purchased at the Rivers Casino Rush Rewards Players Club
Guests will receive a full refund in the manner in which they purchased their tickets - if the guest used a credit/debit card, they need only to present the same credit/debit card that was used for their purchase. If the guest purchased with cash, they will need to have a valid photo ID. Please note that this specific refund will not be able to be completed until Rivers Casino Pittsburgh reopens. 
Tickets purchased online at RiversCasino.com or Showclix.com
Guests should email [email protected] to receive a full refund.
Refunds may take up to 14 days.
90's House Party featuring Vanilla Ice, Coolio, Rob Base and C+C Music Factory's Freedom Williams, brings back the nostalgia with classics of the decade like "Ice Ice Baby," "Gangsta's Paradise," "It Takes Two" and "Gonna Make You Sweat (Everybody Dance Now"). 
Must be 21 years or older.