I LOVE THE 90's
Featuring Vanilla Ice, Coolio, Rob Base and C+C Music Factory's Freedom Williams
DATE & TIME
SATURDAY, NOVEMBER 27 | 7PM
This is a ticketed event.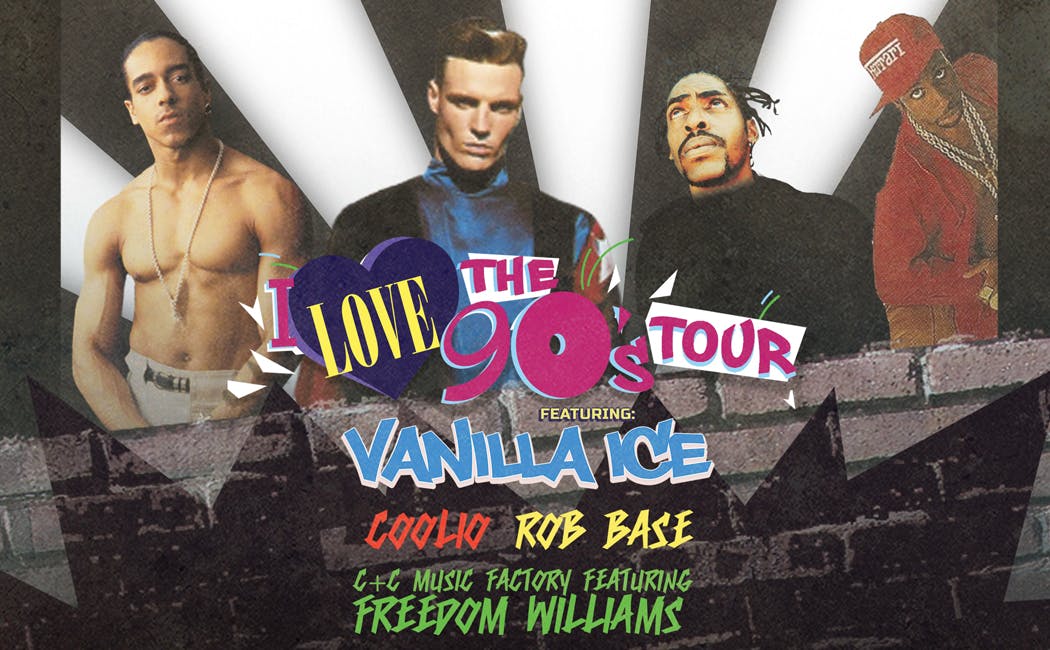 Acid wash jeans, skateboard tees, and frosted tips will be all the rage when the "I Love The 90's" tour takes The Event Center stage at Rivers Casino Pittsburgh on Saturday, Nov. 27, at 7 p.m. The all-new rotating star-studded lineup of iconic 1990 artists features Vanilla Ice, Coolio, Rob Base and C&C Music Factory featuring Freedom Williams. Tickets are on sale now and start at $39.
Vanilla Ice and his No. 1 hit "Ice Ice Baby," headlines the tour of indelible names in rap, hip-hop, and R&B. Guests can expect to hear chart-topping hits like "Gangsta's Paradise," It Takes Two," "Gonna Make You Sweat (Everybody Dance Now)," and so many more.
Tickets for the "I Love The 90's" show can be purchased through the link above or in person at the Rivers Casino Gift Shop!
Must be 21 years of age or older to be on Rivers Casino property. No refunds.