THUNDER FROM DOWN UNDER
PERFORMING LIVE IN THE EVENT CENTER
DATE & TIME
SATURDAY, MAY 14 & SUNDAY, MAY 15 | 7PM
This is a ticketed event.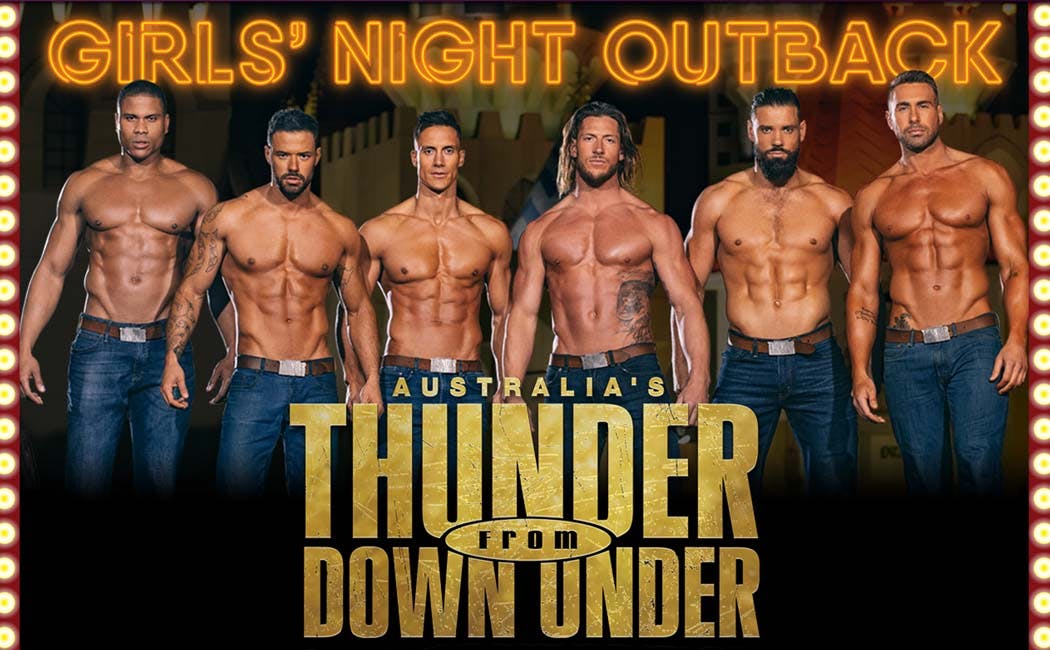 Back by popular demand … it's time for "Girls Night Outback!" Directly from Las Vegas, Thunder From Down Under's "Welcome Back 2022 World Tour" will be making not one, but two stops at The Event Center at Rivers Casino Pittsburgh on Saturday, May 14, and Sunday, May 15, both starting at 7 p.m.
Tickets are on sale now and start at $20.
Past Thunder From Down Under performances at Rivers Casino Pittsburgh were quick to sell out. Featuring an all-Aussie line up, these masters of high energy entertainment have earned and currently enjoy a 20-year residency at the Excalibur Hotel & Casino on the Las Vegas Strip—the only Australian act to enjoy this kind of longevity ever. They regularly sell out up to thirteen shows a week and have performed to over 18 million women worldwide, sharing the Thunder experience throughout Hong Kong, Mexico, Canada, USA, Guam, Australia and New Zealand.
"We're so excited to welcome back Thunder From Down Under! The last time they were here, they sold out our Ballroom within a matter of days," said Rivers Casino's Vice President of Marketing Shannon Redmond. "To have them in our Event Center this time around, we know it's going to be a great time!"
This fully choreographed 75-minute stage show is a costuming and production extravaganza. Thunder From Down Under is the most sought-after 'Girls Night Out' on the entire planet. Performing is their specialty and the beloved audiences take full advantage of letting their hair down and kicking their heels up.
Must be 21 years of age or older to be on Rivers Casino property. No refunds.