$350,000 Pot O' Gold
EARN ENTERIES ALL MARCH LONG!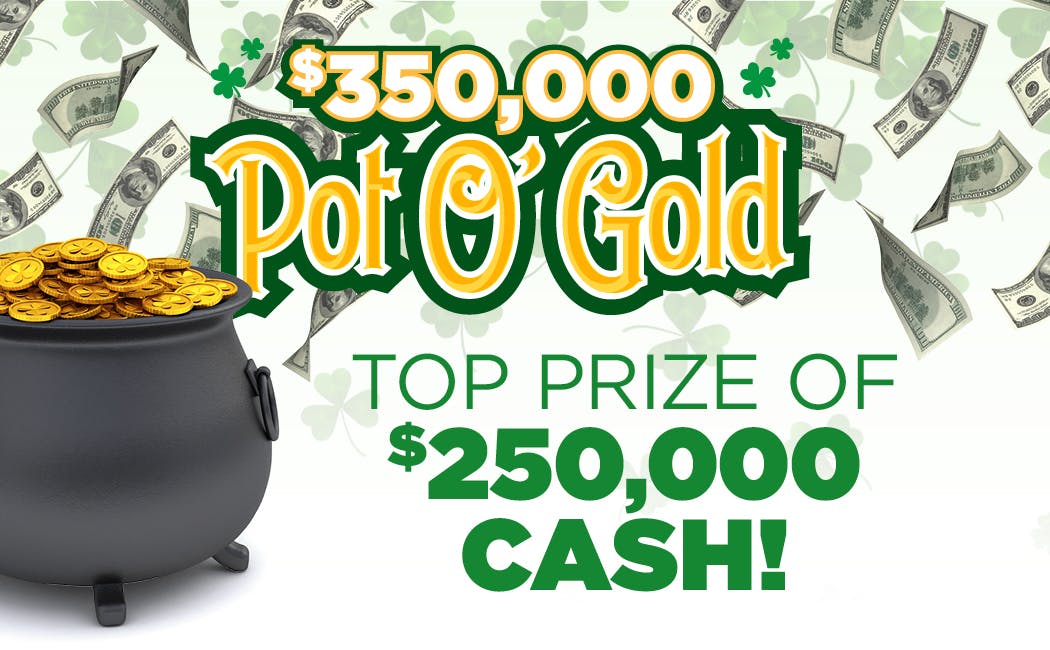 All Rush Rewards Members can earn entries on Slots & Tables from 6AM on Tuesday, March 1 - 9:45PM on Saturday, March 26.
Entries will roll over week over week. 10 Tier Points = 1 Entry.

Additionally, all Rush Reward members will earn 8X drawing entries on Tuesdays in March.

On March 4, 5, 11, 12, 18, 19, 25, & 26 guests must activate their entries at any Rush Rewards kiosk from 6:30PM to 9:45PM.

Then, at 8PM and 10PM, 5 winners will be selected and announced overhead.
---
Winners will have 5 minutes to claim their prize at the promotional area located in front of the Sportsbook. In the order in which they claim, winners will play our electronic Pot O' Gold game board to win a prize. Prizes will range from $50 in Free Slot Play to $100,000 Cash! Winners are not eligible for multiple wins per drawing date. Redraw until claimed for all winners. All cash winners must complete a winners ticket and be escorted to the cage for payment.