Rush the Halls!
Earn dollars to shop for gifts at our Holiday Shopping Event!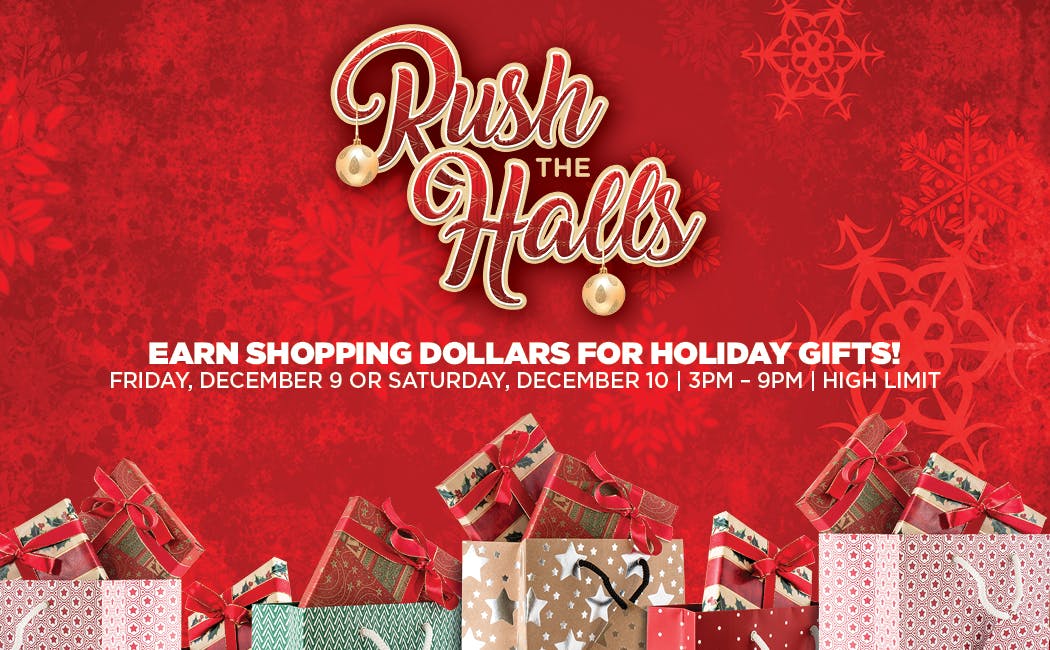 Tis the season! Shop with your Rush Reward Points at our Holiday Shopping event. Play with your Rush Rewards Card December 1 - 10 to earn additional shopping dollars towards great holiday gifts!
The more you play, the more you earn!
Visit any of our Rush Rewards kiosks to print out your shopping vouchers before you return to shop.
The shopping event will take place Friday December 9th or Saturday December 10th from 3PM - 10PM in High Limit.
Beginning on Thursday, December 1 at 6AM until Saturday, December 10th at 8PM participants can earn shopping credits for our Rush the Halls Shopping Extravaganza by playing their favorite slot machines and table games. Based on their gameplay participants will receive shopping credits in the form of $20 vouchers which can be used to purchase an assortment of cataloged items. Participants are eligible to play and earn vouchers on all promotional days.
Earn shopping credit by actively playing with a Rush Rewards Card. Vouchers must be downloaded from the Rush Rewards Kiosks. Participants can select from a display stationed in the high limit area and/or browse an online shop for items to purchase via vouchers and/or credit card. Items will be delivered to shipping addresses.