Cash is King Drawing
EARN ENTERIES ALL OCTOBER LONG!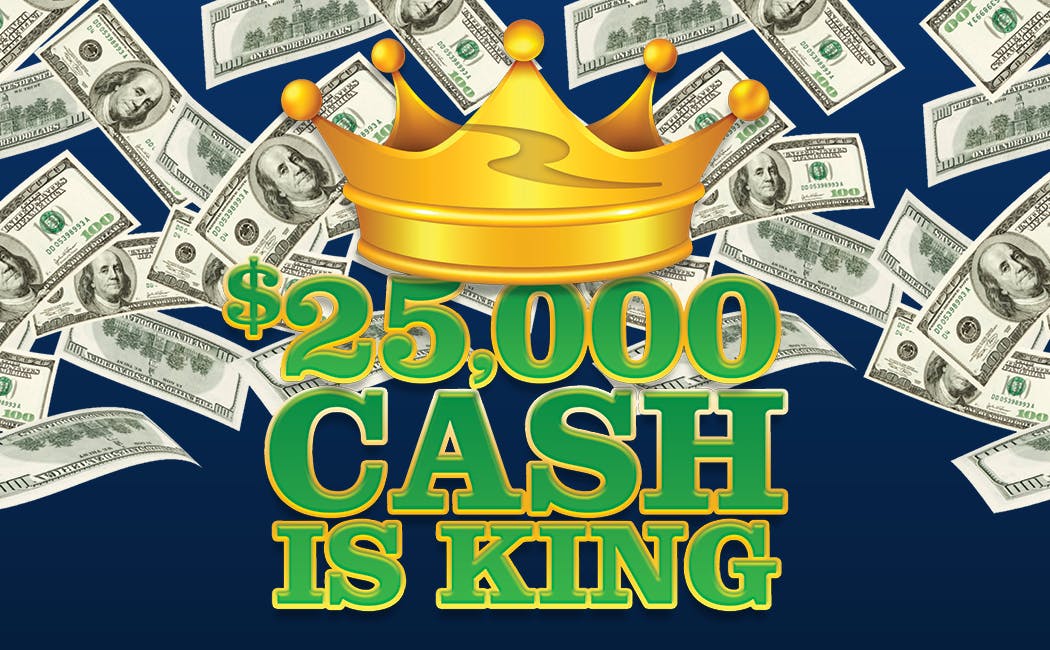 Beginning at 6AM on Sunday, September 26, all Rush Rewards Members can earn entries to our Cash is King Drawing.
Each Saturday in October from 7PM – 9PM, 5 winners will be selected and announced every hour.

All winners for each hour will select 1 of 5 briefcases on display.

Each briefcase will reveal a different prize (Free Play or a spot in our finale drawing).
---
50 Tier Points = 1 entry. Guests will earn 10x entries on Tuesdays in October.
The winner that selects the "Finale Spot" briefcase will have their choice of taking $1,000 in cash OR a spot in our grand finale drawing taking
place on Saturday, October 30 at 10PM where they will have a 1 in 8 shot at winning $25,000 cash. Then on Saturday, October 30th, at 10PM, we will
call up our 5 "finale spot" winners from the previous 4 weeks along with our "finale spot" winner from our 7PM-9PM drawings. They will have 5
minutes to report to the promotional stage. Additionally, we will randomly select 3 additional "finale spot" winners from the drum - for a total of 8
winners. All 8 winners will select a brief case that will reveal a cash prize ranging from $1,000 to $25,000!