FRIDAYS & SATURDAYS IN
MARCH
$567,000 Net BigCash!
Earn entries all March!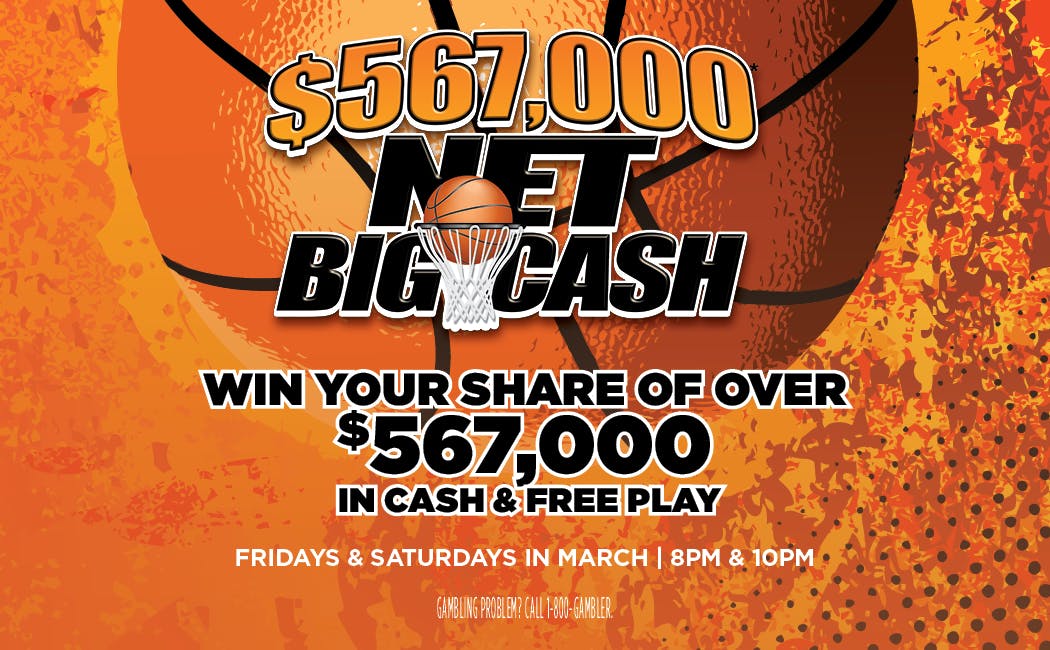 This casino promotion gives you a chance to win your share of over $567,000 in cash and free play! Every Friday and Saturday in March, all Rush Rewards members who have an active open rating playing on their Rush Rewards Card at any table game or slot machine during the drawing will be eligible to be selected to enter into our promotion! At 8PM and 10PM, 5 winners will be selected and announced overhead. In the order in which they are called, winners will have the opportunity to win prizes ranging from $100 - $500,000 in cash or free slot play!