Pure McCartney
Enjoy the musical magic of Paul McCartney's work
Location
Jack's Bar + Grill Live Music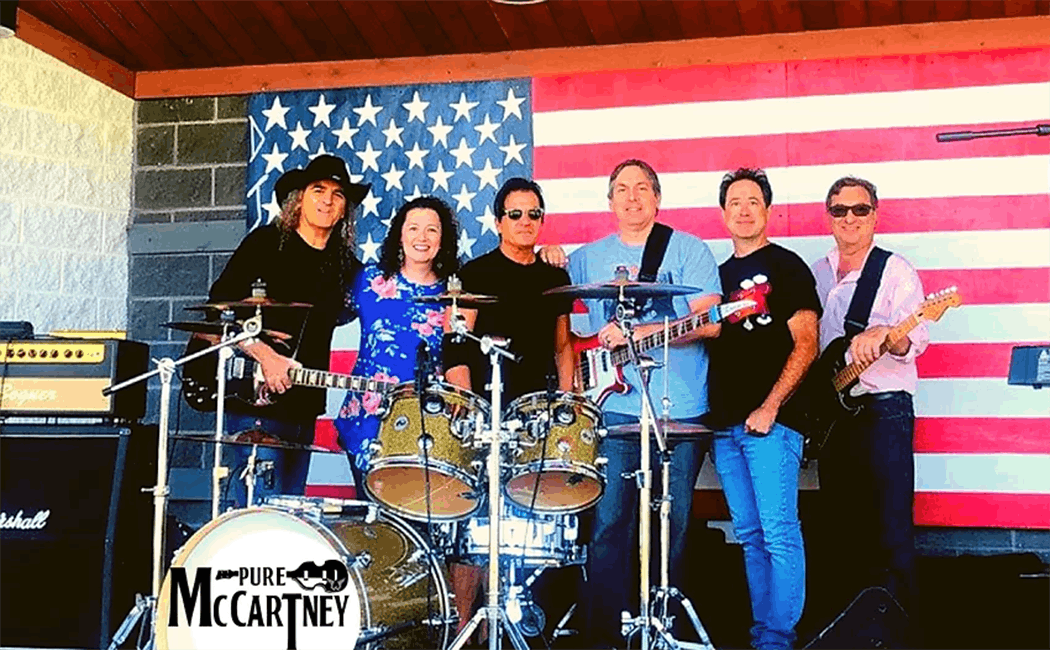 Pure McCartney is a 6-piece tribute band from New Jersey that takes pride in all of the detail behind Paul McCartney's music.  The repertoire includes selections from Paul's work in Wings and The Beatles, as well as his solo recordings.  The band faithfully recreates the selected songs, whether they are sudio or live versions, of Sir Paul's catalog.  This is an exciting, high-energy show from the opening song through the closing encore.  These amazing and well seasoned NJ musicians will not settle for anything less than originality and will deliver the recognizable sounds of the original band. 

Pure McCartney has packed / sold out venues such as The Wonder Bar, Crossroads and numerous other outdoor New Jersey festivals.
Pure McCartney consists of:
Danny Colangelo - Drums
Joseph Chiarolanza - Bass /Vocals
Joseph DeMaio - Guitar /Vocals
Mark Rudolph - Vocals/Guitar & Keyboards
John Visconi - Keyboards /Guitar /Sax, basically everything
Michele Calabrese Weir - Vocals, Keyboards & Percussion 
Jack's Bar + Grill features a stage, spacious dance floor, and extra seating for great stage views. Guests can move and groove into the night to live entertainment on Thursdays, Fridays and Saturdays.
October 22nd at 8PM at Jack's Bar + Grill. A full bar will be available. Free parking on-site.